Miz Thang's Creations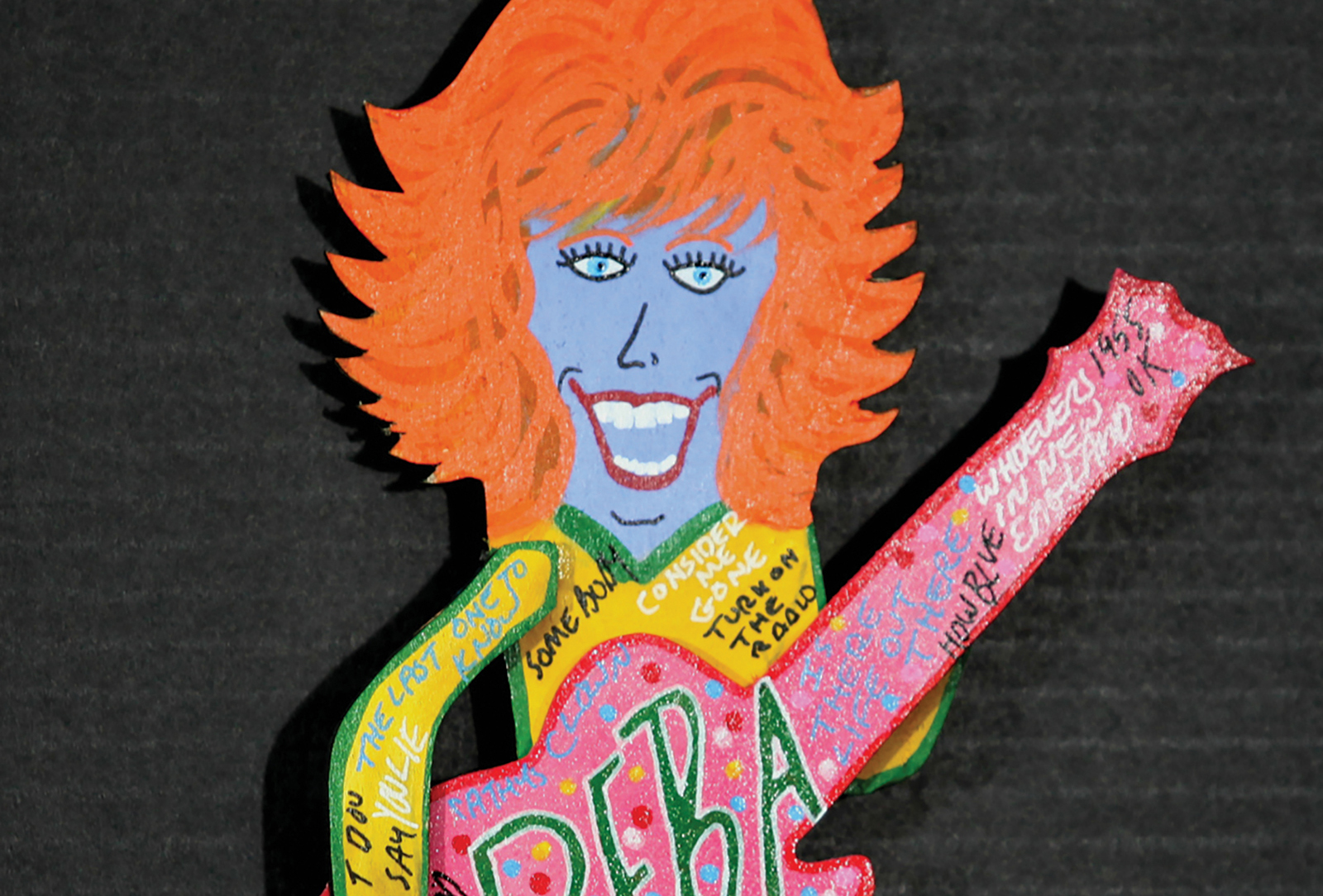 Written By: - NONE - | Issue: 2019/10 - October
Debbie Garner, also known as Miz Thang, is many things – a Georgia native, a retired teacher, a feminist, a music afficianado, and many other wonderful things, but the title we at the gallery most love and associate with her is "self-taught artist."
Her medium of choice is wood and paint. Miz. Thang's folky pieces begin when she cuts out her image, and then she finger paints her choice of whimsy with great bold and vibrant colors. She blends her personal favorites and points-of-interest with these electrifying colors to create musicians, especially the bluesmen of soul; strong women; lovable critters, mostly of the puppy and kitty variety; political figures and issues; and her "sheroes," who come from all walks of life. Gallery favorites are Ruth Bader Ginsberg and Pat Head Summitt.
All of this fun-filled world of whimsy began in the early 1990s after an emotional change in her life. Creating art was a natural force, but the selling happened accidentally. Since 1998, Miz Thang has been selling her art and has acquired a huge constituency of supporters and collectors. Her work has been included in many publications and exhibitions around the world.
Since retiring as a special education teacher, she has been like a house afire! This creating has, in her words, been, "necessary for my survival.
It's my oxygen."
We have been private appreciators and collectors of Miz Thang's work for many years, and now we're excited to feature her pieces in our gallery to share with our patrons. To see a nice selection of Miz Thang's world of whimsy, visit Around Back at Rocky's Place at 3631 Highway 53 East in Dawsonville, Georgia. You can call us at (706) 265-6030 or visit us us aroundbackatrockysplace.com. Gallery hours are Saturdays from 11:00 A.M. to 5:00 P.M. and Sundays from 1:00 to 5:00 P.M.
---
---