Mark Edge Returns to Smitten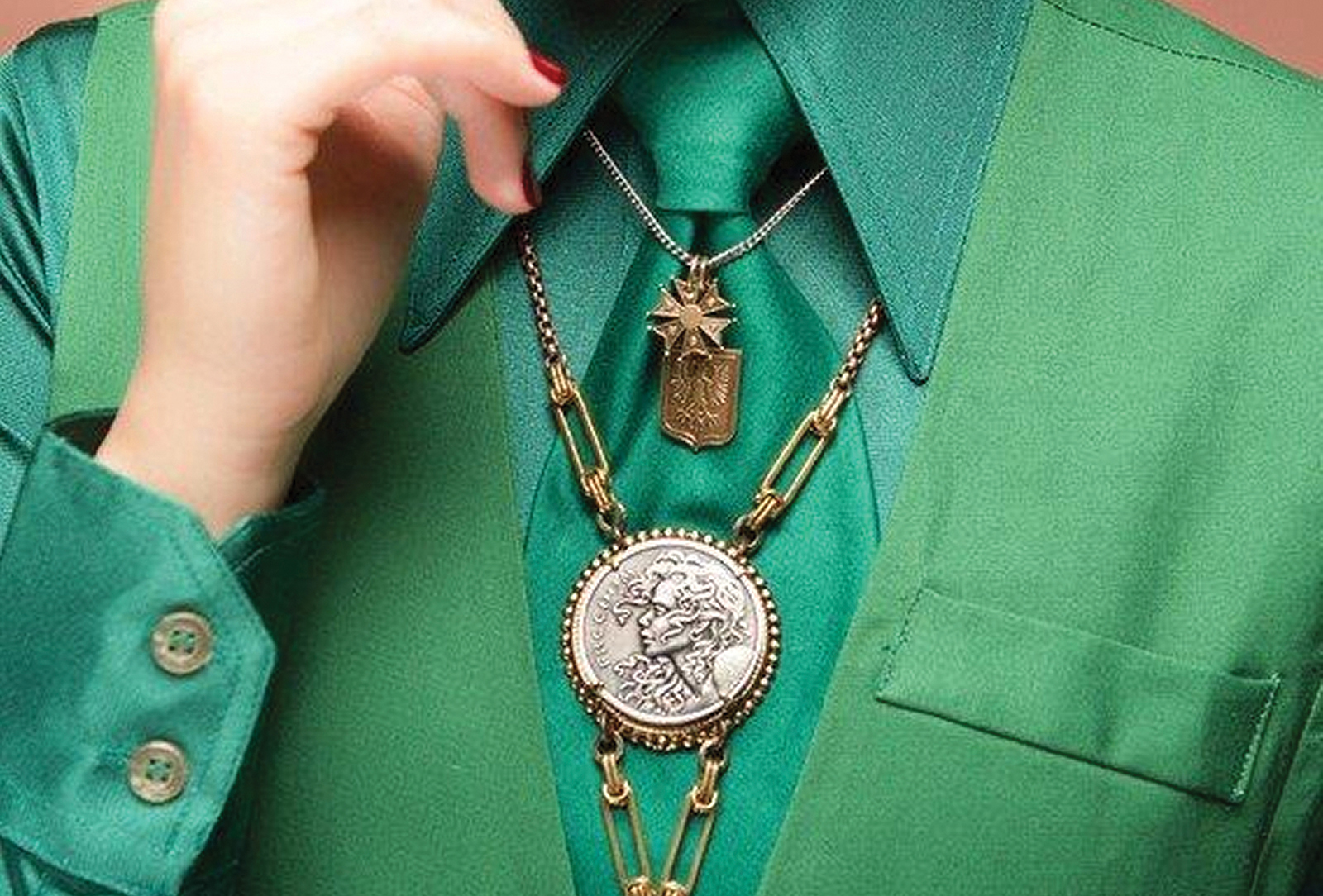 Written By: Donna Rhodes | Issue: 2019/07 - July
People of the Plateau, get ready to rejoice!
Mark Edge returns with his inimitable treasure chest of jewels, coins, chains, cabochons, unusual finds, and utter magic. Catch him at Smitten's Third Thursday, July 18, through the weekend.
Mark's followers (and if you're not yet one of them, you soon will be) know the drill.
Start gathering your family jewelry, coins, mementos, totems, tokens, and souvenirs. Sign up for a one-on-one session with this nationally-known jewelry-meister and accessory-designer of the stars. Then, in just a few minute's time you can go home with a family heirloom created by the legendary Mr. E.
Don't miss Smitten's showing of Mark's Spring/Summer Collection of soft, glowing, natural materials, including abalone shell, shimmering white-to-pale-pastel mother-of-pearl, the forever-classic turquoise stone, and a host of unique finds from scavenger hunts in his favorite town, New York City.
Trek back in time to the 1970s and that era's iconic symbols – delicate opal butterflies, Picasso-esque buttons, funky pink flamingo stones with palm trees, subway tokens engraved with letters, nYc, a larger "Y" as a negative space cut-out, and pewter tokens inscribed with: if not now, when?
Mark's fans, and there are many across the nation and around the world, agree he has an eye for the exceptional and an unerring grasp of the transcendent.
So gather your cache of creative possibilities and bring them with you to Mark's trunk show and a Mark-Makes, You-Take Extravaganza, June 18 extending through the weekend. Don't forget to make an appointment for custom work.
In closing, here's Mark's latest news. Dolly Parton bedazzled the country, wearing her favorite Mark Edge jewelry on last December's People Magazine cover. And don't miss Mark's stunning pieces worn by Hannah Brown on The Bachelorette, on ABC-TV.
Smitten's address is 468 Main Street in downtown Highlands. Its hours 11:00 A.M. to 5:00 P.M. Monday through Saturday: and 1:00 to 5:00 P.M. Sunday. For more information, call (828) 526-9300 or email [email protected]. Mark appears Third Thursday, July 18, from 5:30 P.M. 'til the fat lady sings and the cows come home. His website is markedge.com.
---
---