Like it or Not, Musician George Reeves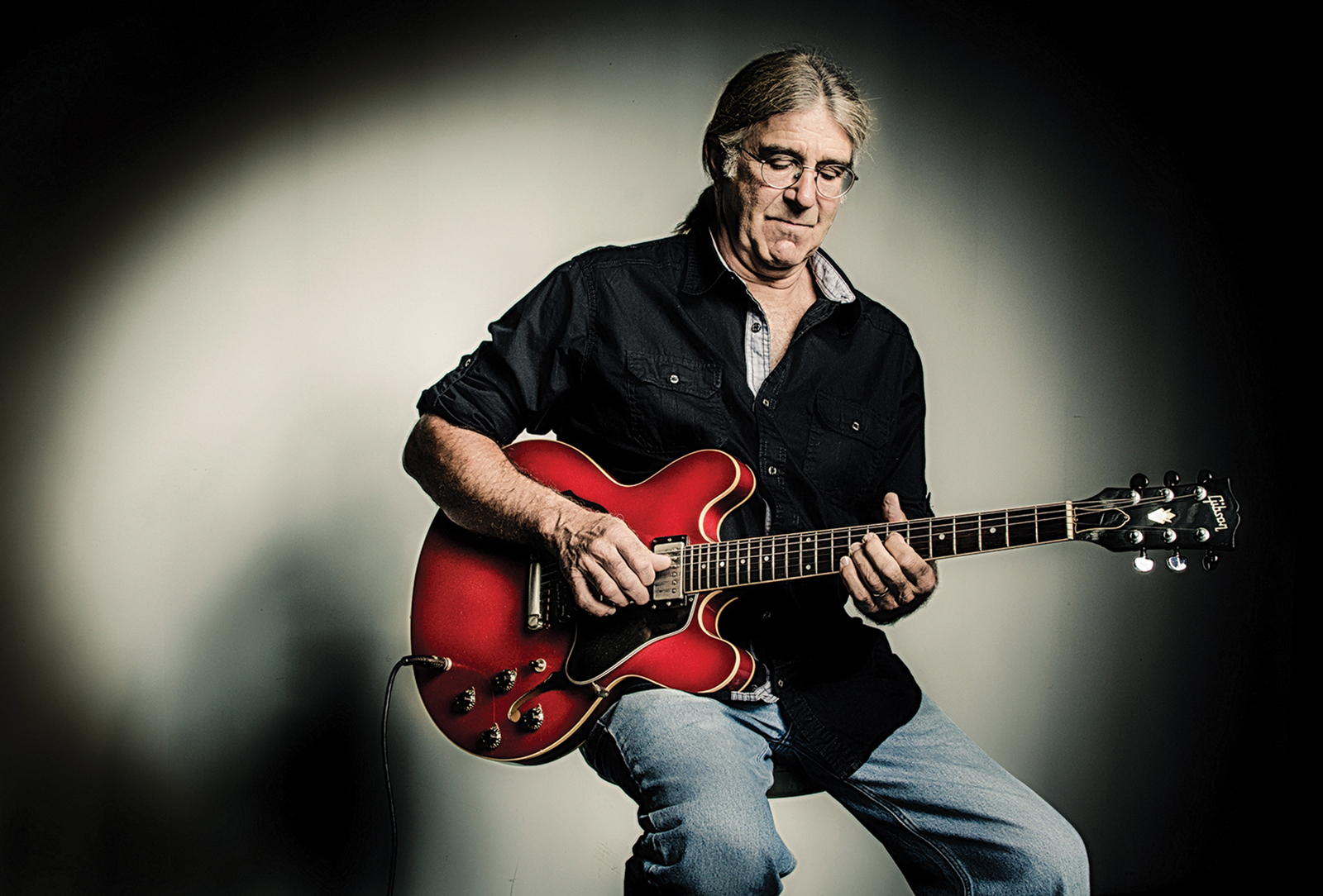 Written By: Donna Rhodes | Issue: 2017/11 - November
There's never a bad seat in the house when George Reeves cranks up one of his vintage Les Pauls, Strat or Slide guitars. He covers the musical waterfront from blues to badass. He is equally skilled at driving a soulful classic home to a live audience, or laying down rock-solid tracks in a recording studio.
He began playing guitar at age eight and graduated to a rock band by age 13. He's inspired by the greats – Allman Brothers, Mark Knopfler (whom he did a recording session with and there will be a ghost track on George's new CD), Eric Clapton, Little Feat, Donald Fagan, Sting and scores more.
World-class performers like Randall Bramblett (Steve Winwood), Barry Dunaway (.38 Special), Marcus Henderson (Marshal Tucker), John Neff (Drive-By Truckers) and David Johnson (the hit songwriter for Blake Sheldon) back up his lead and vocals on a CD of his original compositions entitled "Like It Or Not," to be released next summer.
George, a son of the South, spent much of his life in Florida (currently St. Augustine, where he owns three rentals and performs and writes with singer/songwriter David Watt Besley); Georgia (Anthropology grad from University of Georgia); Nashville (where he learned the craft of songwriting); and North Carolina (where he enjoys beekeeping and a homesteading lifestyle with wife Deborah in Cashiers).
During winter he snowbirds in Florida where he teams up with David Watt Besley and a host of other great musicians. Although he enjoys playing solo, he says there's nothing like the groove of a group where voices and instrumental lines weave a web of musical magic. He is currently seeking skilled musicians of like mind and spirit to collaborate and gig with in North Carolina during season.
To learn more about his performances, follow him on his website, georgereevesmusic.com, where you can view his show calendar. Sign up for his monthly e-blast and email George at [email protected].
---
---