Jay Drummonds: On My Own Terms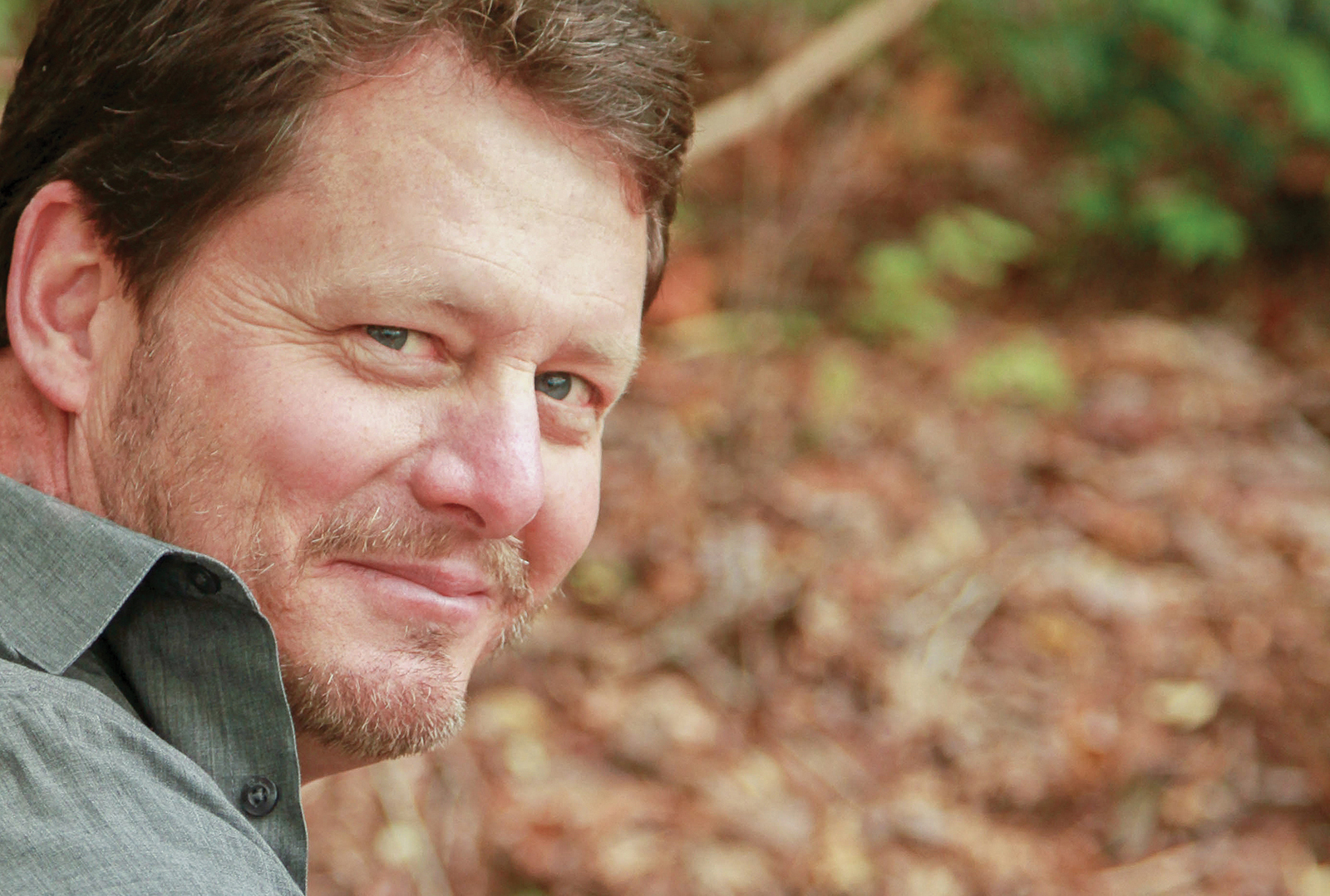 Written By: Donna Rhodes | Issue: 2017/12 - December | Photograph By: Susan Renfro
Residents of the Cashiers area might think of Jay Drummonds as a primo family man or the concrete guy (he operates a thriving concrete business, Highlands Foundations Inc.) or a church musician (one of his treasured pastimes) or performer at The Ugly Pub and other local venues.
But did you know he is one of Nashville's best yarn-spinning, story-tellin' singer/songwriters? He can wind a universal theme around a captivating rhyme. His sweet baritone voice, steeped in Southern with a touch of twang, weaves lyric and melody together, knitting them indelibly into the listener's memory.
So why hasn't he topped the charts? Two reasons pop to mind. Admirably, he chose to devote his life to family, to raise three kids and get them through college before resuming his career. He's close. His youngest is approaching 15. The second reason? Nashville just doesn't know him …yet.
Music's been part of Jay's life since he was a kid. As a young adult, he made all the right Nashville connections, like Grammy Award winners Zac Brown and Shawn Mullins. He moved to Nashville and studied songwriting with the best. Karyn Rocelle, singer/songwriter who opened for Trisha Yearwood and Garth Brooks, co-wrote a song with him. He joined award-winning producer Rodney Mills (Atlanta Rhythm Section, Doobie Brothers, Gregg Allman) to produce his second album, "Sweet." Big-name talent contributed accompaniment. He had the tools, the talent, the product, and the respect of country music's best. All he needed was good old-fashioned luck.
Today, he's happy with his choices. His daughter is on the road to being a performer herself. But until his nest is empty, he and his wife put family first.
Maybe his concrete foundations are a metaphor for his life. One thing is for certain, Jay Drummonds is rock solid.
The best way to hear his music is through iTunes or Spotify, but you can order a CD by e-mailing [email protected] or through his website, jaydrummonds.com.
---
---