Highlands Playhouse: Drama That Makes a Difference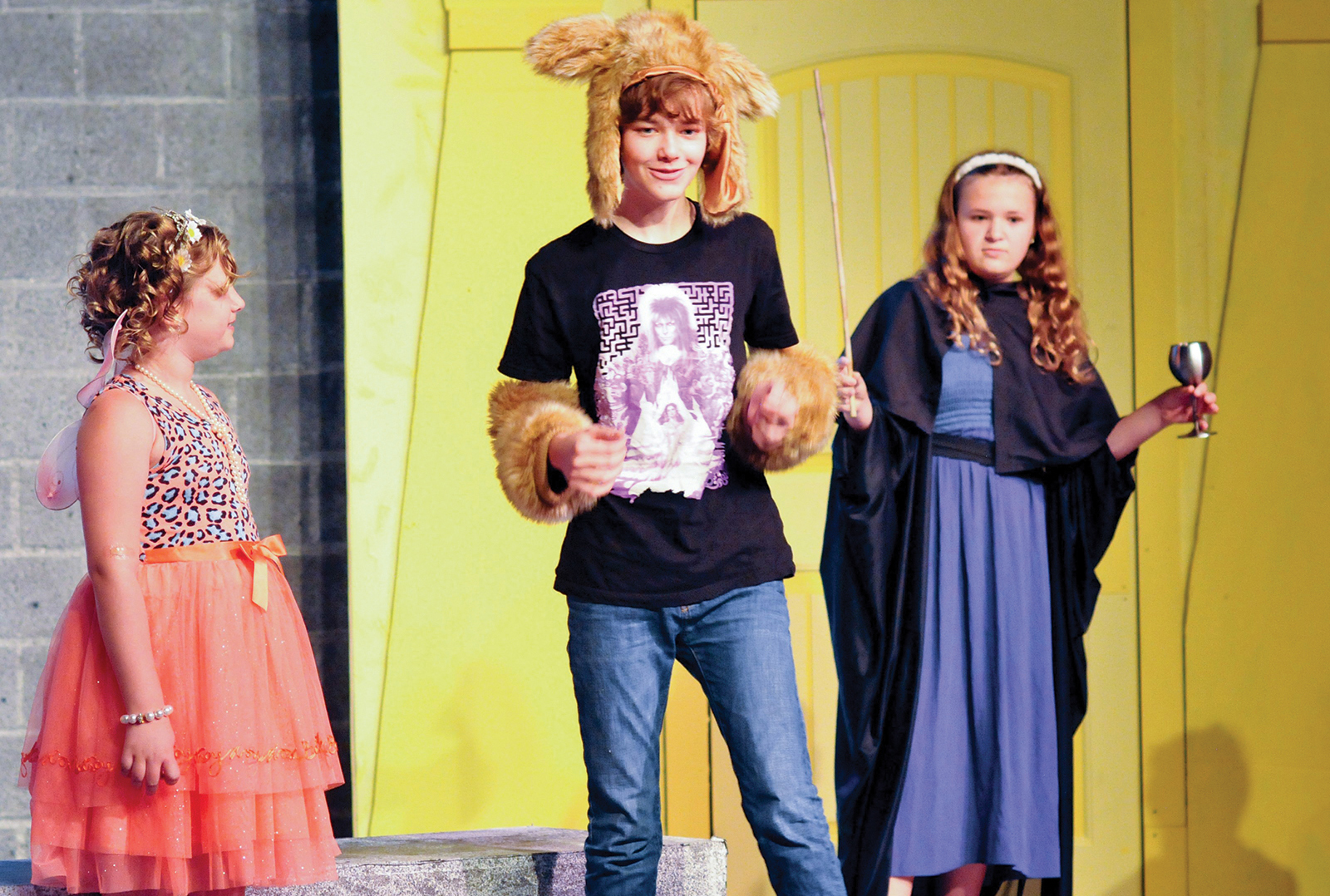 Written By: Ginger Moseley - Highlands Playhouse | Issue: 2017/12 - December
In a small town, it can often be hard to find something to do, especially for children.
In September 2016, Highlands Playhouse began offering theater classes to children in the after-school program at Highlands United Methodist Church.
Thus far students have learned about such things as stage directions, body awareness, and vocal control – and they love it! On more than one occasion I've had parents stop me on the street to gush about how much their child has enjoyed the program. Yet many local Highlanders remain unaware of one of the mainstays of our mission at the Highlands Playhouse is theatrical education for children. We are working hard to change that.
Drama is about much more than entertainment. It has great benefits to the individual as well as the community. As I pointed out last month, studies show that kids who can express themselves are less likely to resort to violence as adults. But did you know that studies show that those with training in dramatic arts often prove more employable? They are typically more confident, compassionate, disciplined, and fully aware of the benefits of cooperating with others. Add into the mix the fact that those who spend time on stage are often more skilled communicators, and you have a level of preparedness for the future that is hard to come by nowadays.
In addition to our afterschool program, we host a two-week camp each summer that allows children ages four-15 to experience even more aspects of live theater. Summer 2017 saw arguably our best camp yet. Under the direction of a professional actor and director, Bob Russell, campers were able to experience many aspects of theatre – including character development, script writing, and even costuming. Their two week crash course resulted in a performance of their very own making; a fractured fairy tale. They did an amazing job and everyone in attendance seemed to have caught the theatre bug.
This is what we wish to tap into for our year-round kids and we need your help. There are a couple of current opportunities for volunteers to help expand the youth program. We would like to offer it to more groups and more often. Ideally we want something for all kids, not just ones interested in performing. One of the most beautiful aspects of theater is the feeling of inclusion. Theater is typically a safe place where everyone is accepted and valued for their particular talents. In addition to actors, theater needs writers, technicians, choreographers, and directors to name a few. When it comes to drama, it truly takes all kinds. If you have a background in the arts and the time to spare, please contact us at (828) 526-2695 or [email protected]. And even if you don't have the time or a particularly dramatic skillset, our annual fundraising drive is officially under way. We are happy to designate donations as you see fit – so if you want to fund education in particular, just let us know.
A quick reminder: don't forget, come see the best pictures of the year as our annual Golden Globe and Oscar Award Series returns beginning in January. We hope you'll join us as we feature as many nominated movies as possible. Also if you haven't heard, our concession is now serving fresh, delicious coffee during the winter months to help warm your hands and heart. For further information about how drama can make a difference for future generations here on the Plateau or our entertainment offerings, just pop over to HighlandsPlayhouse.org.
---
---