Highlands Playhouse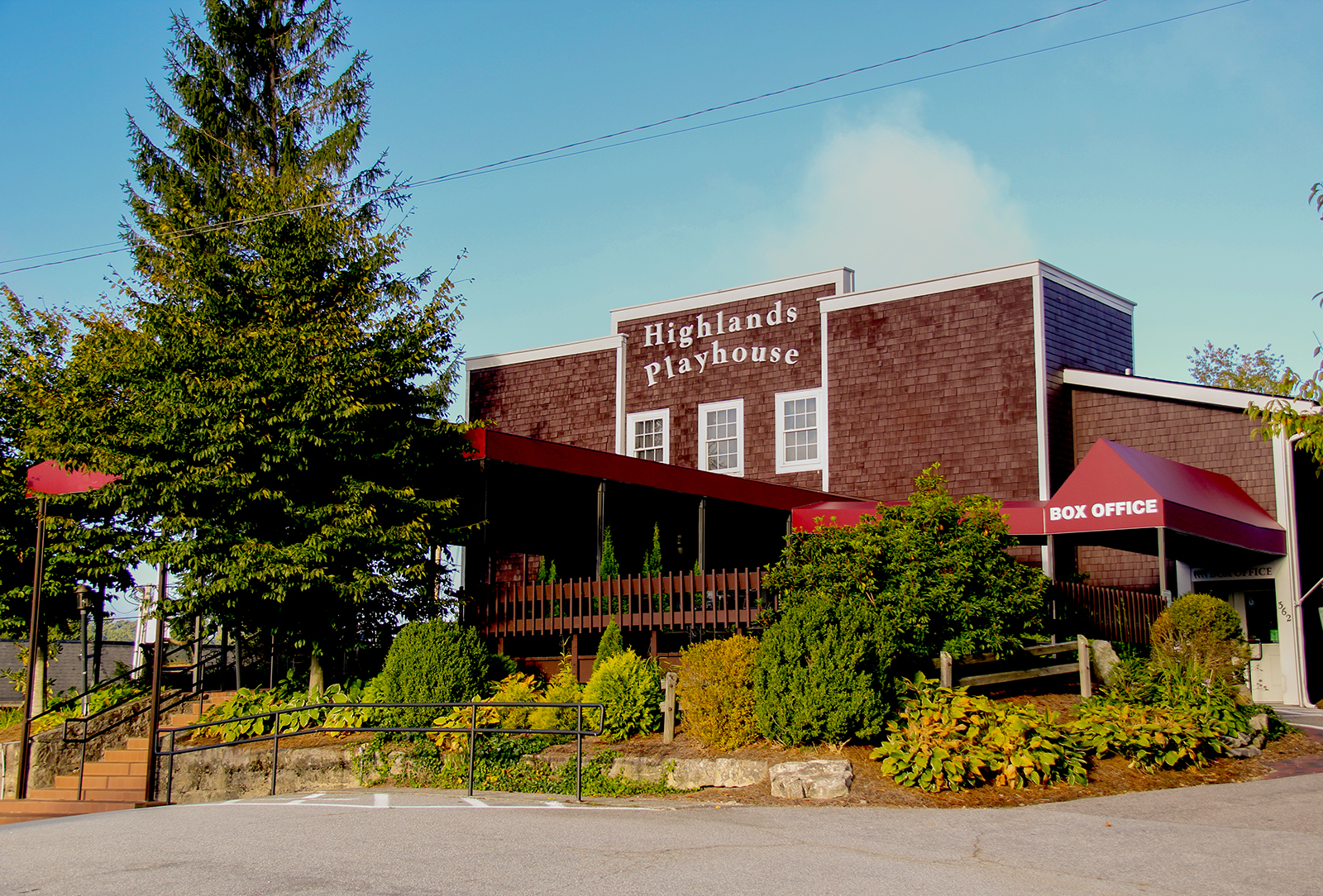 Written By: Wiley Sloan | Issue: 2016/10 - October
The theatre icons that have come to universally represent the dramatic arts are known by most as the Comedy and Tragedy masks. They have helped actors portray their emotions onstage since the days of Ancient Greece.
And they are very representative of some of the highs and lows experienced at the Highlands Playhouse these past few weeks. While we have several happy bits of news to share, we must first say that everyone at the playhouse is saddened by the loss of long-time supporter Mrs. Joanna Baumrucker. Mrs. Baumrucker was a staunch supporter of this theatre for more than 20 years, serving as board member and president. Her enthusiasm and zeal helped the Playhouse during its formative years. She will be sorely missed throughout the community, but especially here at the Playhouse.
We cannot help but think, however, that Mrs. Baumrucker would be especially proud of this summer's season. We are happy to report that sales were their highest ever, with the praise for our production of "Chicago" still on the lips of many in town. Additionally, we are very proud to announce that the Highlands Playhouse has been invited to join the highly respected National Alliance for Musical Theatre. NAMT is the premier organization for musical theatres in the United States. In addition to being proud for our recognition as producing excellent theatre, our Artistic Director Bill Patti is excited about the opportunities NAMT membership offers. He explains that the networking and resources it provides, "will allow us to draw a wider net as we look to produce high quality work."
And speaking of recognition, we would like to take a moment to thank our individual 2016 show sponsors. "Chicago" was sponsored by Susie Day along with Jackie and Vincent Hughes. Rachel Friday and Ken Taft of Landmark Realty brought us all "A Grand Night for Singing." The beloved "Steel Magnolias" was sponsored by Pat Allen of Pat Allen Realty, along with David and Debbie Bock of Bock Builders. And finally, Jodi Moore sponsored "Piano Man" with Scott Allbee and Tony Raffa. So if you see them, please extend a special "Thank You" to those generous benefactors who underwrote the productions for 2016. Without their support, ticket prices would have been dramatically higher or the Playhouse would have had to have chosen plays of lesser quality.
If you would like to underwrite a production in 2017, just call the Playhouse at (828) 526-0761 and they can give you all the details.
Remember when the stage lights are dim, the Playhouse still offers first run movies on the big screen. Show times are Fridays – Tuesdays at 2:00, 5:00, and 8:00 P.M.
To find out what's showing, visit highlandsplayhouse.org or call the Box Office at (828) 526-2695.
---
---