Highlands Cashiers Art League's Laura Moser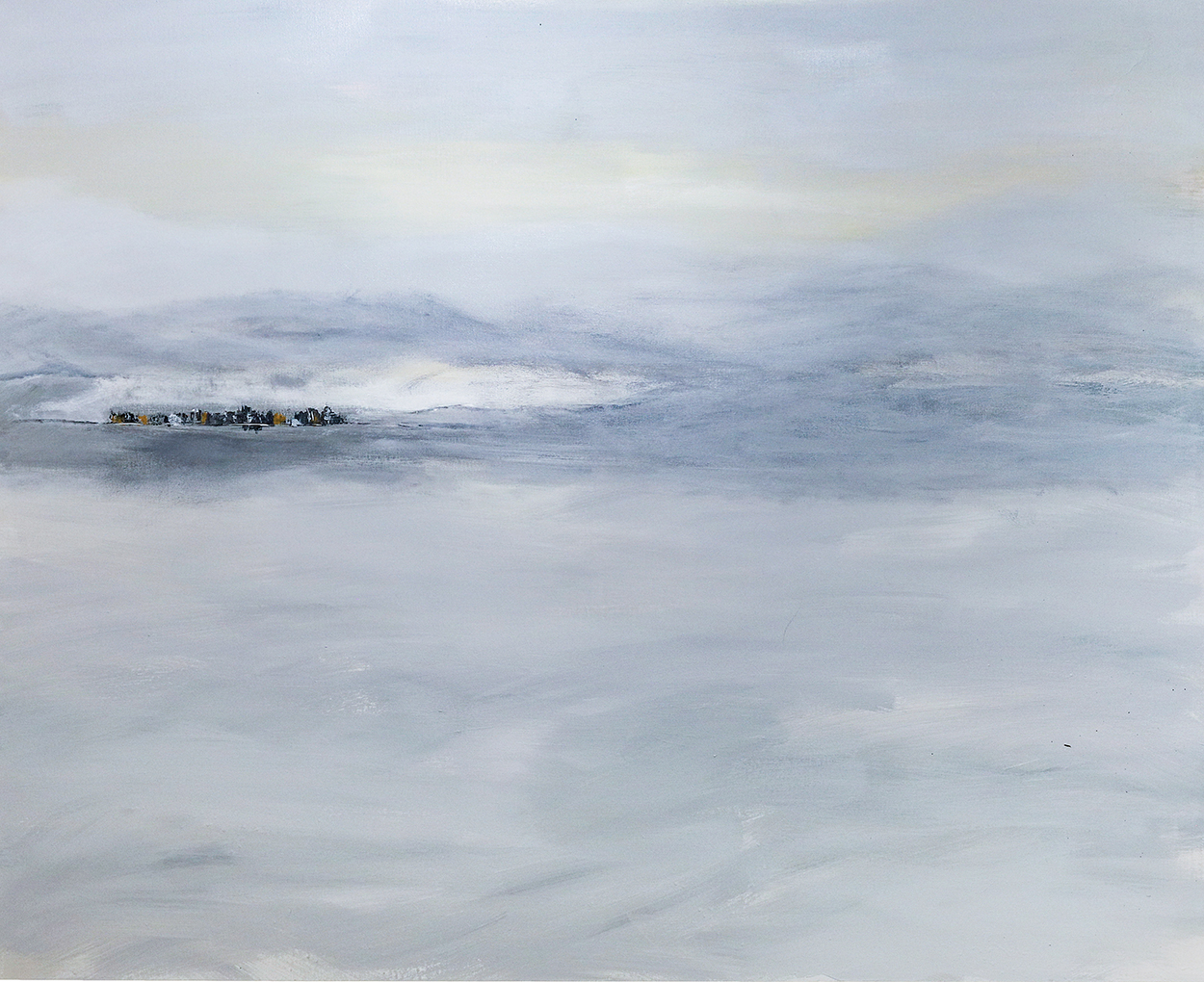 Written By: Zach Claxton - Art League of Highlands-Cashiers | Issue: April - 2022
Artist Laura Moser showcases her evocative creations at The Art League of Highlands-Cashiers' inaugural 2022 meeting, Monday, April 25, at The Bascom.
---
The Art League of Highlands-Cashiers begins its 2022 season at The Bascom on Monday, April 25. Refreshments will be served at 4:30 P.M., with the meeting at 5:00. We are pleased to have as our guest speaker, local artist Laura Moser.
Laura received a communications degree from the University of North Carolina-Chapel Hill, and at various times for the next 20 years she enjoyed a career in commercial design, working for ad agencies in Charlotte, Dallas and Denver, as well as doing freelance work.
When she, her husband and her teenage daughter and son relocated to Texas for a second time, she enrolled at the University of Houston, seeking an MFA. Her coursework required her to paint, and it was then that her interest changed to a freer art form than is offered in commercial design. 
Six years ago, her family relocated to Atlanta. Without a suitable space for a studio in her home, she shared space in an open studio with other artists. It was there that Laura further developed her style. When the pandemic hit, she and her husband moved from the big city to a small cottage in Cashiers. Again finding shared space to work, she continued to advance her art.
Laura prefers to work in acrylics. As primarily an abstract painter, the quick drying time of the medium allows her to more easily layer her work as the image emerges. 
She views herself as an eternal optimist, and while many pieces start with an underpainting of bold colors, representing a hectic world, she almost always layers that with softer hues as her optimism begins to make sense of the chaos. Her paintings speak to the quiet power in all of us, regardless of our station in life, enabling us to achieve our full potential and to share a hopeful and positive outlook. You may view some of her art at lauramoserdesign.com.
Celebrate the new season with us by attending the social and presentation. See more of the Art League's activities at artleaguehighlands-cashiers.com.   
---
---