Highlands Cashiers Art League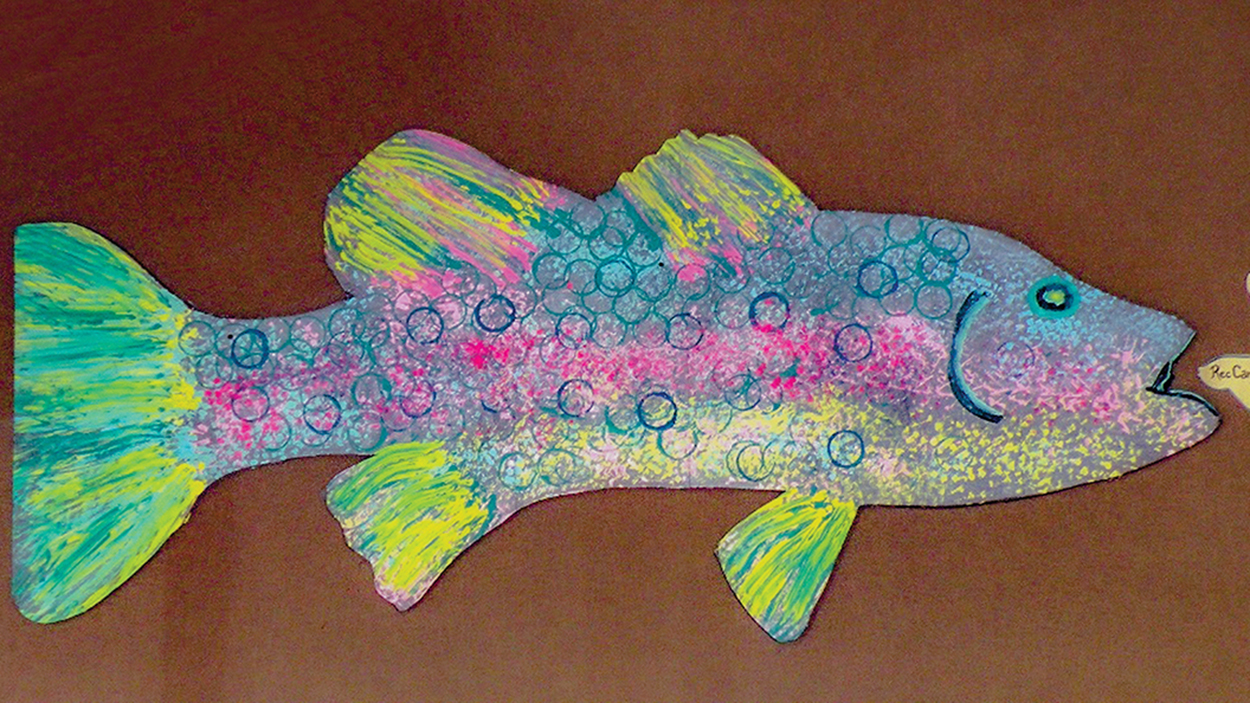 Written By: Zach Claxton - Art League of Highlands-Cashiers | Issue: 2021/03 – March
The happy products of the Highlands-Cashiers Art League's freewheeling Art Camps are on proud display at the Highlands Civic Center.
---
In the December, 2020 edition of the Laurel, we featured a painting done by Art League member Cynthia Kinard that today is located in the Church of the Incarnation. 
The Art League of Highlands-Cashiers is the original formal organization of artists on the Plateau, having existed for more than fifty years. The Episcopal Church is one of four Highlands venues that house artistic legacy works produced by Art League of Highlands-Cashiers members.
This month we feature another venue, the Rec Park's Civic Center, where a permanent collection of works produced by children participating in the League's Summer Art Camp are on display. These pieces are found in the lobby, hallways and elsewhere in the building. 
The Camp is sponsored by the Art League and the Rec Park for eight weeks during the summer each year. Under the tutelage of a professional instructor and League volunteers, children work on a variety of individual take-home projects and also collaborate on a group project that is donated to the Rec Park at the end of camp.
If you have never been in the building, or if you have been but have not noticed this artwork, we recommend that you visit once it's safe to do so. The Art Camp has been run since 2007 (except last year, of course), so there are many pieces to enjoy. We think you will be impressed by the quality and creativity of the children's work. 
There are totem poles and fish and landscapes, and a representation of the solar eclipse, and…you get the idea. It's truly remarkable to see the talent and imagination of area youth.
For more information about the Art League, visit its updated website at artleagueofhighlands-cashiers.com.  
---
---