From Classical to Contemporary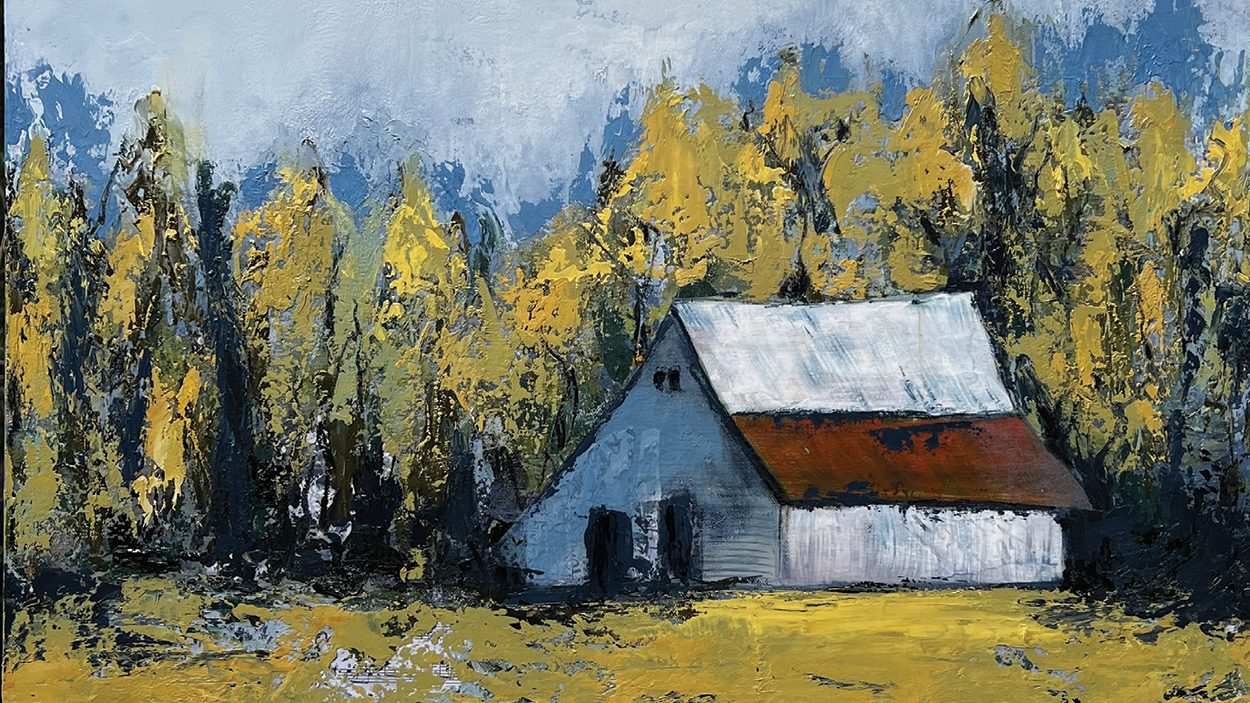 Written By: Mary Jane McCall | Issue: June 2023
The Art League of Highlands-Cashiers' Summer Colors Fine Arts Show, set for July 22 and 23 at the Sapphire Valley Community Center, showcases the finest of the Plateau's creative talents.
---
It's time once again for the annual Summer Colors Fine Arts Show presented by the Art League of Highlands-Cashiers (ALHC) held this year on Saturday, July 22 and Sunday, July 23 at the Sapphire Valley Community Center. Hours each day are from 10:00 A.M. until 5:00 P.M. Admission and parking are free.
There is a flourishing art community here on the Plateau. New galleries are opening, the design world is burgeoning, and new homeowners are looking for fresh beauty to showcase their tastes and personal style. Last year the Summer Colors Art Show hit record highs in visitor numbers and sales and this year should be even bigger according to John Bauknight, President of the Art League of Highlands-Cashiers. "There is a tremendous amount of home remodeling and building taking place right now," he said. "It's a great time for people to buy art."
The show will have a range of artwork from classical mountainscapes to contemporary more abstract work. All artists will be present, so this is a great way of not only seeing the art, but also meeting the artist and asking questions about the work you like.
The ALHC artists expected to exhibit this year include talented oil painters like Sara Crook, Zach Claxton, Sue Taylor White, Peggy Marra, and Terry Warren, watercolorists like John Cannon and Pamela Haddock, acrylic and mixed media artists, like Bonnie Abbott, Margie Bauer and Colleen Kastner, as well as woodworkers like Jo Miler, sculptors, potters, glass artists, jewelers and more.
"The show is such fun and seems to be growing every year," said Show Chairwoman Colleen Kastner. "Last year we had record sales which is always great, and we have more and more artists interested in joining us."
Artists interested in being a part of the show need to join the ALHC first. Application forms for the art league and the show are available on their website at www.artleagueofHighlands-Cashiers.com. The deadline to apply for the show is July 1.
In addition to the exhibition, live, pop-up music performances are planned throughout the weekend along with prize drawings at noon each day and a kids' studio for budding artists to explore their talents. The show is indoors with free admission and parking.
For more information visit the ALHC website at artleaguehighlands-cashiers.com, or email [email protected].
---
---