For the Love of the Lathe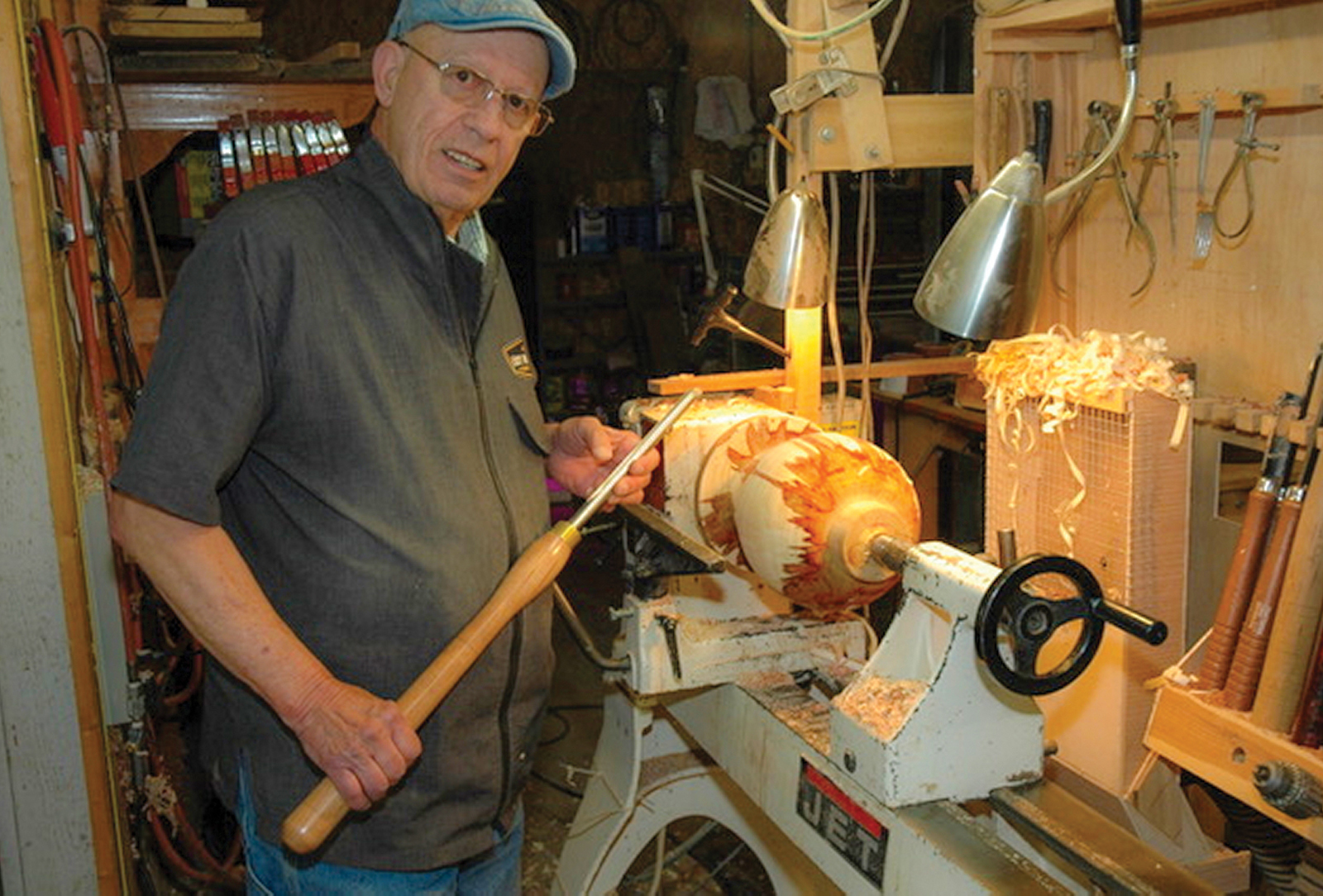 Written By: Donna Rhodes | Issue: 2019/07 - July
Mother Nature is Fred Bulgin's partner in art.
She buries a tree's beauty in its ripples, knots, and burls. Fred mines those hidden treasures, unearthing their splendor with every turn of his lathe. Together, Nature and Fred produce award-winning vessels, exquisite enough to make him a Heritage Member of the Southern Highland Craft Guild. That's a recognition few fine craftspersons ever attain.
Fred is a third generation blacksmith/artisan. He is proud to be a descendant of English immigrants, artisans who settled in Western Carolina in the early 1800s.
A Franklin native, Fred grew up in the Nantahala Forest and was heavily influenced by his father and paternal and maternal grandfathers, who smithed and turned.
It's hard to know if his love of fine craft stems from nature or nurture, but one thing's for certain, he has high-functioning left and right brains. His left-brain, the mechanical side, led him into the power generation industry. That work required tolerances in increments of thousandths. Such precision calibrated his eyeball. Little did he know that skill would serve him well in retirement when he started turning vases and vessels, joining wood segments absolutely seamlessly.
His right brain, the artistic half, has an inexplicable knowing.
When things are in perfect balance it tells him, or, as Fred says, " If it isn't graceful it clangs on my brain."
Although he has experimented with many styles of turning, Hollow Form vessels are Fred's favorite. In the creation of a single vessel, he uses multiple species of wood in contrasting colors, shades or textures…this, an effort to highlight the curves and transition areas of the vessel surfaces.
His vessels have thin walls, which give them relatively light weight for their size and contributes to their overall graceful feel and appearance. Occasionally, if there are small features on the wood that are going to be open to the surface at final turning, he will flesh them out by applying a small amount of copper or turquoise inlay. Each piece is then given an extremely smooth finish using multiple processes.
Fred's work is available at The Bascom's gift shop and Creative Framing in Franklin. For commissions contact himl at [email protected] or phone (828) 524-9012 or (828) 421-1595.
---
---