Documenting Ordinary Life
Written By: Donna Rhodes | Issue: April 2023
The entire world is a subject for cover artist Betti Hankey's camera or paintbrush.
---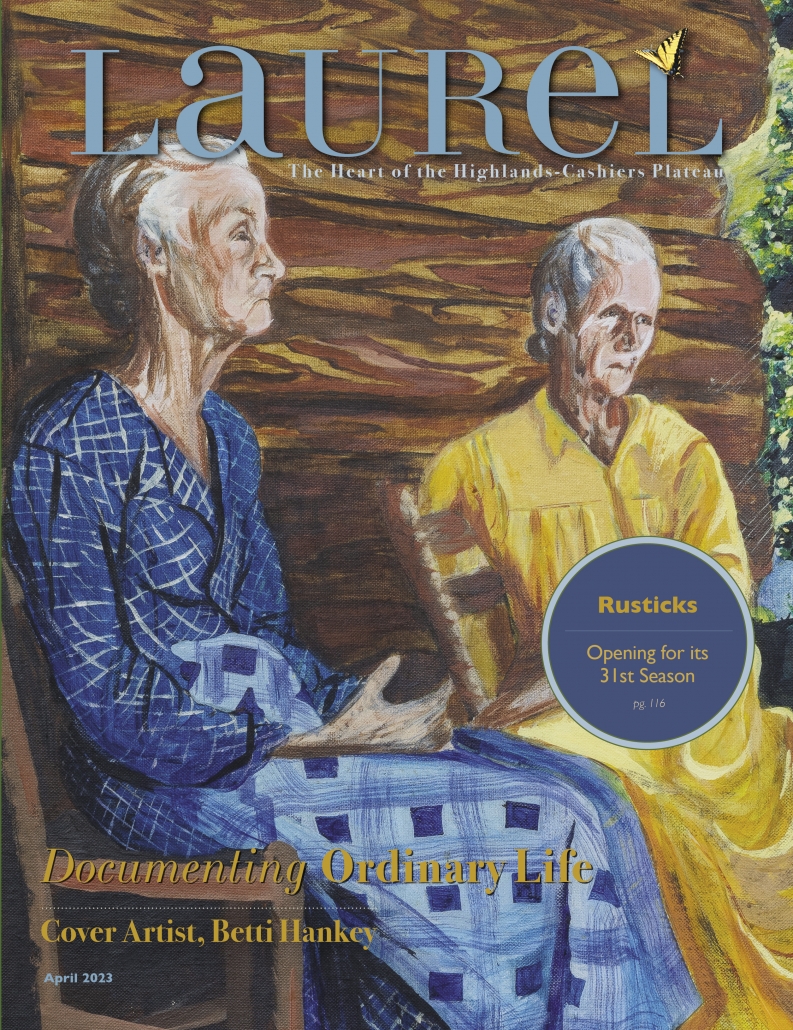 Betti Hankey is a triple-talent: a fine artist/painter, a photographer, and a movie maker. She shines in all three skills as mom, artist, and a very special educator. Art genes flow in her family, so it's no surprise she's always felt right at home with a paintbrush in one hand and a camera in the other.
In her junior year at Georgia State, cupid's arrow struck, wedding bells rang, and she married her love, an Army soldier. She put college graduation on hold, and started a family. Everything was fine until Fate intervened and took her husband in an untimely accident.
Her life upended and left with two small children, she collected herself and went back to GSU. By the time she finished her Masters she'd degree'd in Art Ed, Elementary Ed, and later, Special Ed certification. While art was always her first love, there were rumors of the arts being the first to go in budget cuts, so Elementary Ed gave her a solid career.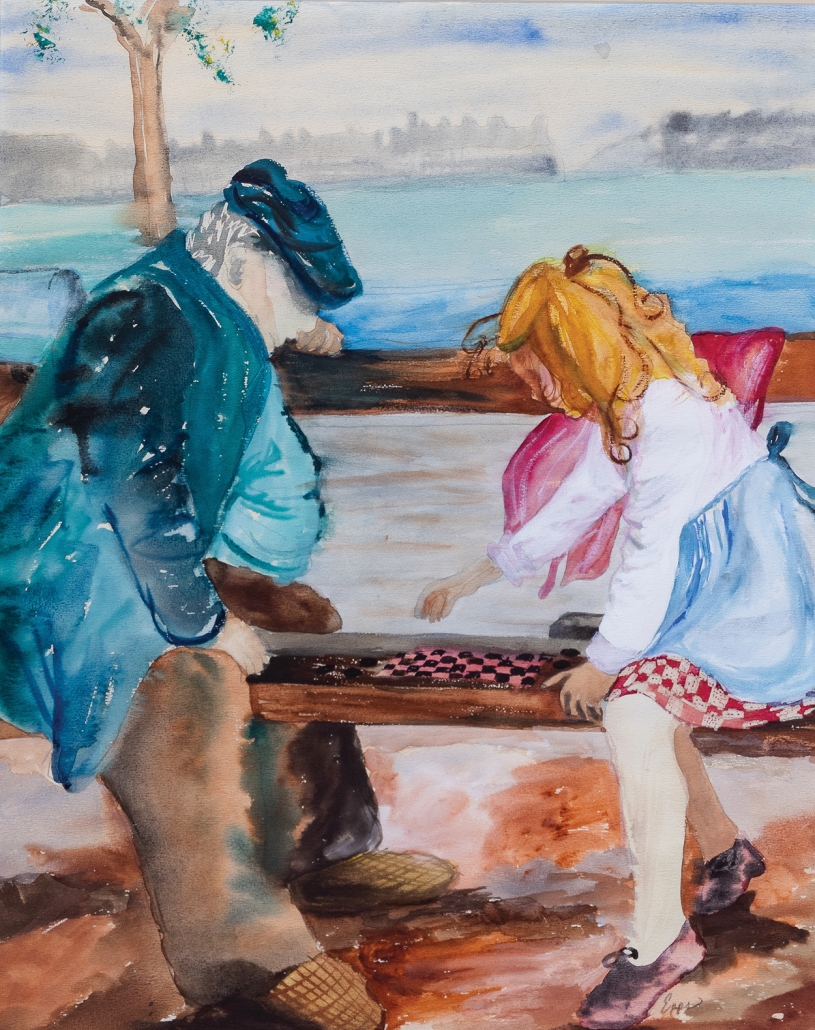 As a dedicated observer of people, with their unique idiosyncrasies, shapes, habits, and forms, Betti's paintings, photos, and movies were the perfect canvas to showcase all her social fascinations. Since The Woman (formerly Venus) of Willendorf, which she had the honor of viewing in Austria, the human figure has been Art's – and Betti's – dominant subject.
In her classroom, Betti used movie-making as a story-telling/teaching platform. Students re-enacted myths, classic tales like Beowulf, societal commentary, accounts of personal experience, and much more. Kid-challenges were much easier to discuss and understand in the context of a play. Students did all the script-writing, costuming, set design, acting, staging, and filming. Gifted children, who required satisfying experiments, thrived under Betti's tutelage.
While Betti spends much of her current time in Highlands, she makes a circuit with family and friends (forever-fans of her artwork) in Georgia and Florida. They welcome her paintings, especially her social commentary, and proudly display them in their homes. Her images are iconic: laundromats, vintage restaurants, barns, motels, churches, pigs, whatever strolls across her path that tells a story.
Even though she is not in the art business, she is in the business of pleasing herself and those in her immediate circle with her creations.
Typical of Betti's concepts is the painting of a Guatemalan artist, caring the tools of his trade like a cross. It's that kind of insight that throws a powerful punch into her process.
You might catch Betti in season at the Art League meetings, or about town, snapping her trademark photos, or dining with her best friend and husband of 44 happy years, Corb, or teaching Bible Study. She welcomes a chat. It just might provide the seed for a new painting or a movie.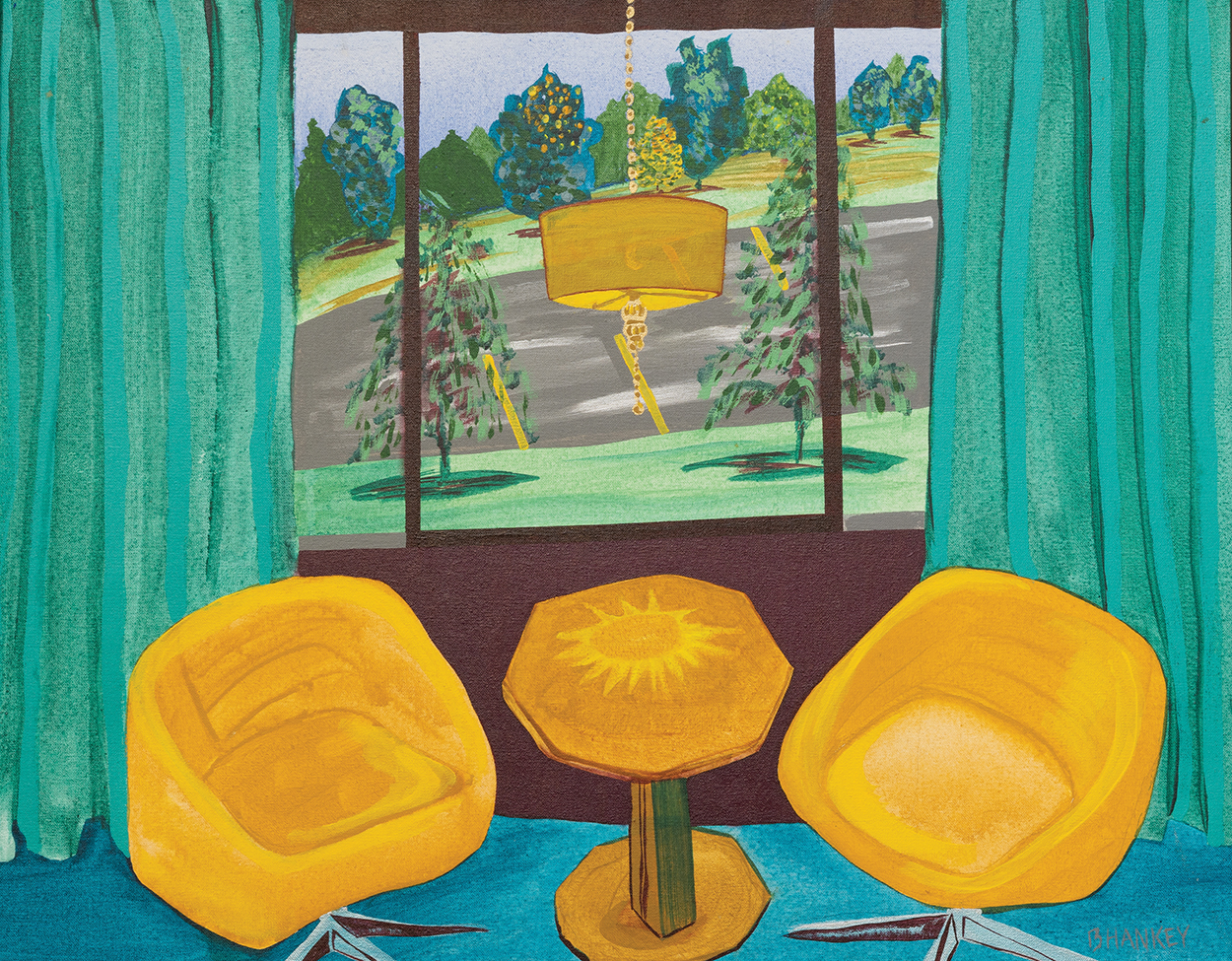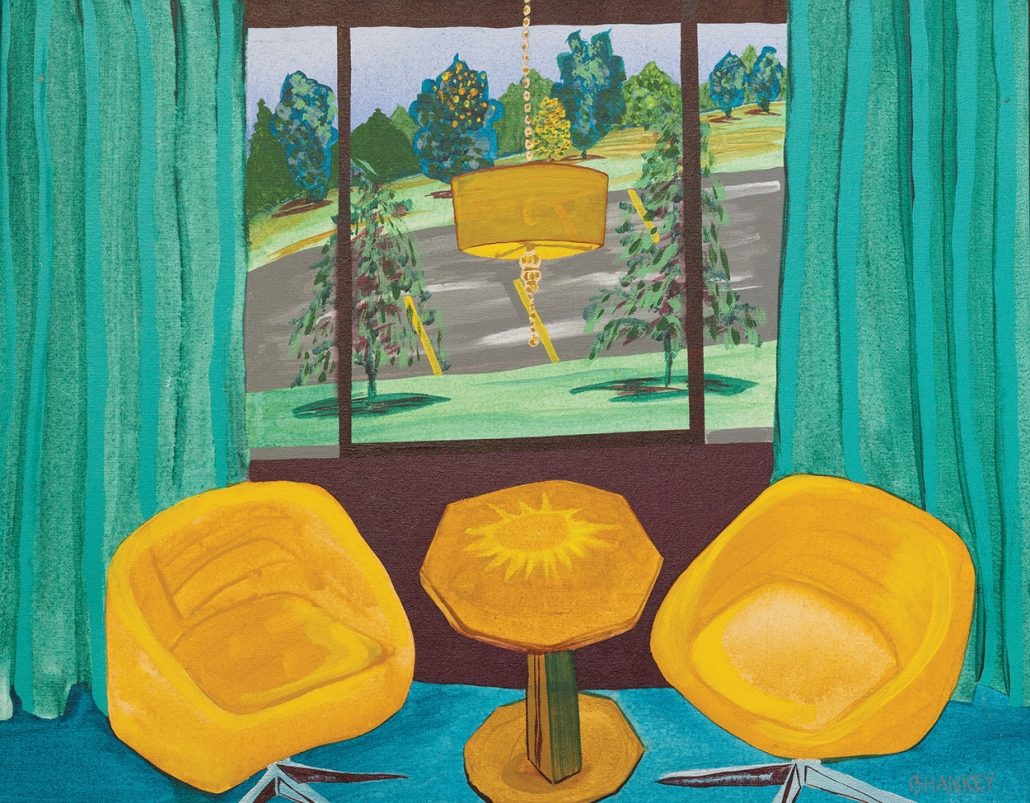 ---
---