Curcuru's Layers of Possibility
Written By: Zach Claxton - Art League of Highlands-Cashiers | Issue: 2021/08 – August
Though Philiip Curcuru practically fell into photography, landing in Highlands gave his work a new vitality. He'll be the featured speaker at the Art League of Highlands-Cashiers August 30 meeting at The Bascom.
---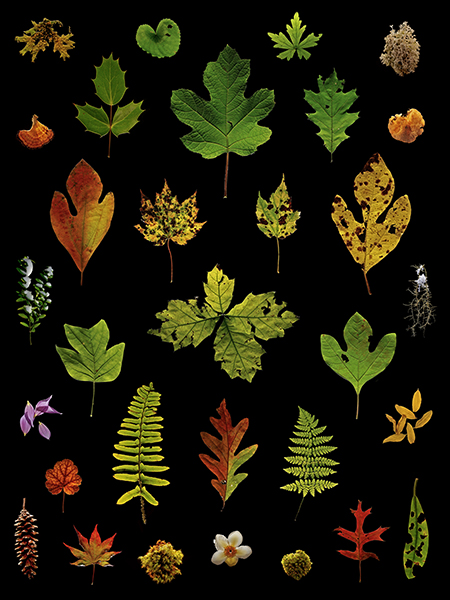 The August meeting of the Art League of Highlands-Cashiers will be held at The Bascom on August 30. The 5:00 P.M. meeting will follow a wine reception at 4:30 P.M., and have as its featured speaker, local photographer Phillip Curcuru.
Phillip, originally from Oyster Bay, New York, received a BFA with a concentration in Printmaking from the Rhode Island School of Design in 2006. The school had a nature lab that had on display various specimens of flora and fauna. Phillip found the lab to be fascinating, and the seed of his future endeavors was planted. It was also while at school that he met his future wife.
Philip became interested in photography almost by accident. Working for the next 10 years in the real estate industry in Austin, Texas, part of his job required him to take photographs of various properties. He became proficient with the camera, and photography became an avocation.
His wife's family had been visiting Highlands for many years, and in 2020, she and Phillip decided to relocate to become full-time Highlanders. As Phillip became acclimated to his new surroundings, the contrast of the scenery of Western North Carolina from that of Central Texas immediately got his attention, and he began to capture the local shapes and colors with his camera. 
The experience with his college's nature lab influenced him to begin photographing the large variety of foliage, particularly individual leaves. The colors of fall added another layer of possibilities. His initial work focused for the most part on individual leaves, but he soon began to work with compositions of leaves and flowers. 
He took note of the contrast created by natural backlighting, and he was able to recreate the feeling in his home studio with a combination of a black background and angular lighting. The unique resulting images are stunning. For the past six months, Acorns had offered his work, and on July 31, it is sponsoring a trunk show. Phillip's talk will be accompanied by examples of his remarkable photographs.
For more information about the Art League, visit artleaguehighlands-cashiers.com.
---
---