Cover Artist: The View Through Rosemary's Eyes
Written By: Donna Rhodes | Issue: October 2023
Cover Artist Rosemary Stiefel sees the world with different eyes – and it's made all the difference. For proof, just look closely at these samples taken from her sketch book.
---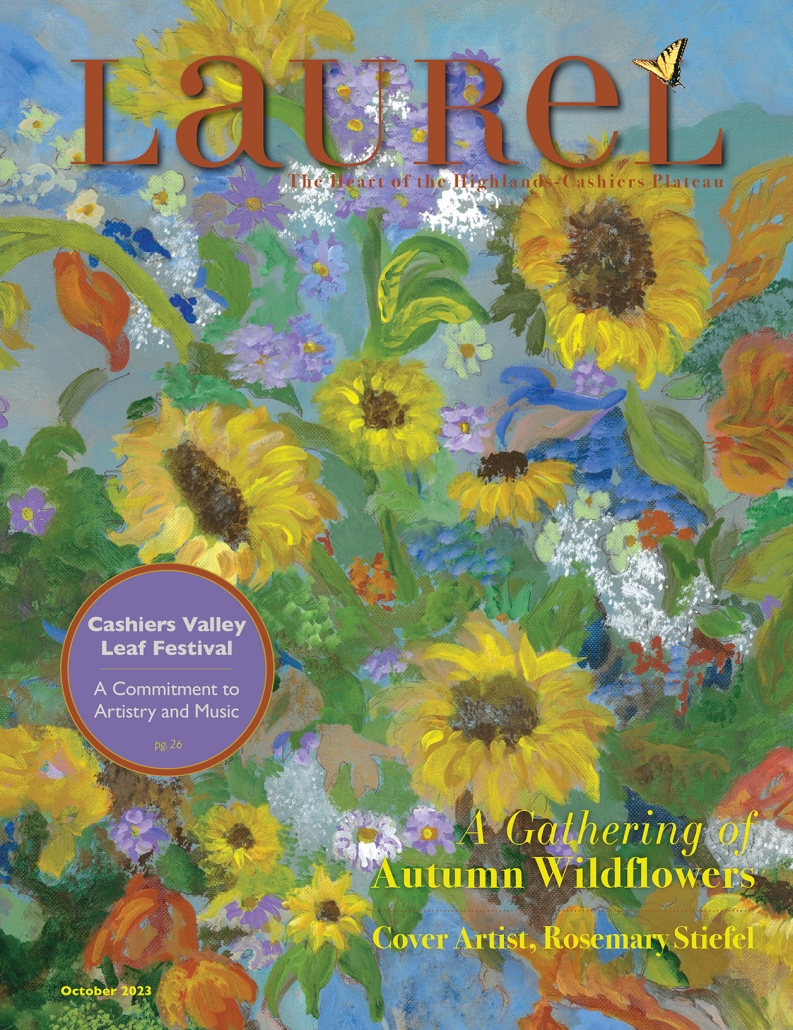 Fine artist and designer Rosemary Stiefel is an inspiration, a bundle-of-wonderful, and an absolute original. 
Like Monet, van Gogh, Rembrandt, and O'Keefe, she's an artist who sees things another way. But what you may not know is those aforementioned artists (who are among Rosemary's favorites) had an unusual view on the world, because they saw through a unique lens – a physical anomaly. Arguably, that's what brought them fame.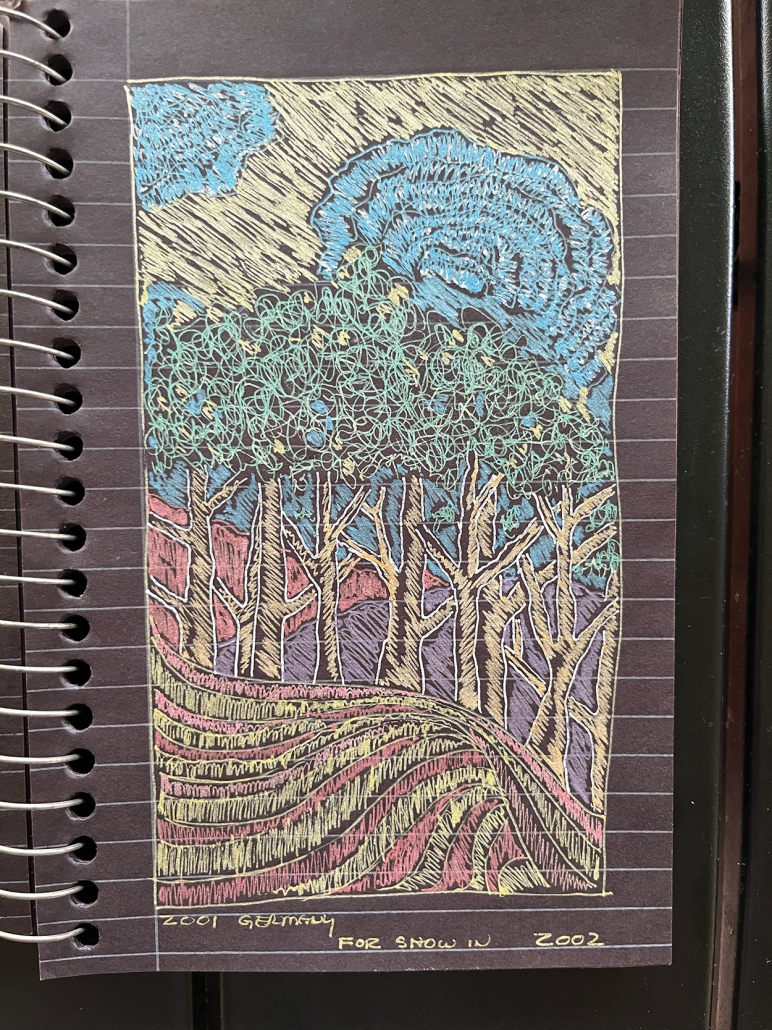 Monet had cataracts which reduced his perception of blue and purple and accentuated warmer colors. Van Gogh's sunflower yellows might have been a product of too much digitalis, thus his "yellow vision." It's likely Rembrandt was stereoblind – his eyes didn't align correctly, so his brain automatically used one eye, not both. In the 1970s O'Keefe's macular degeneration shifted her to sculpture for a time before she found ways to work with paper and canvas again.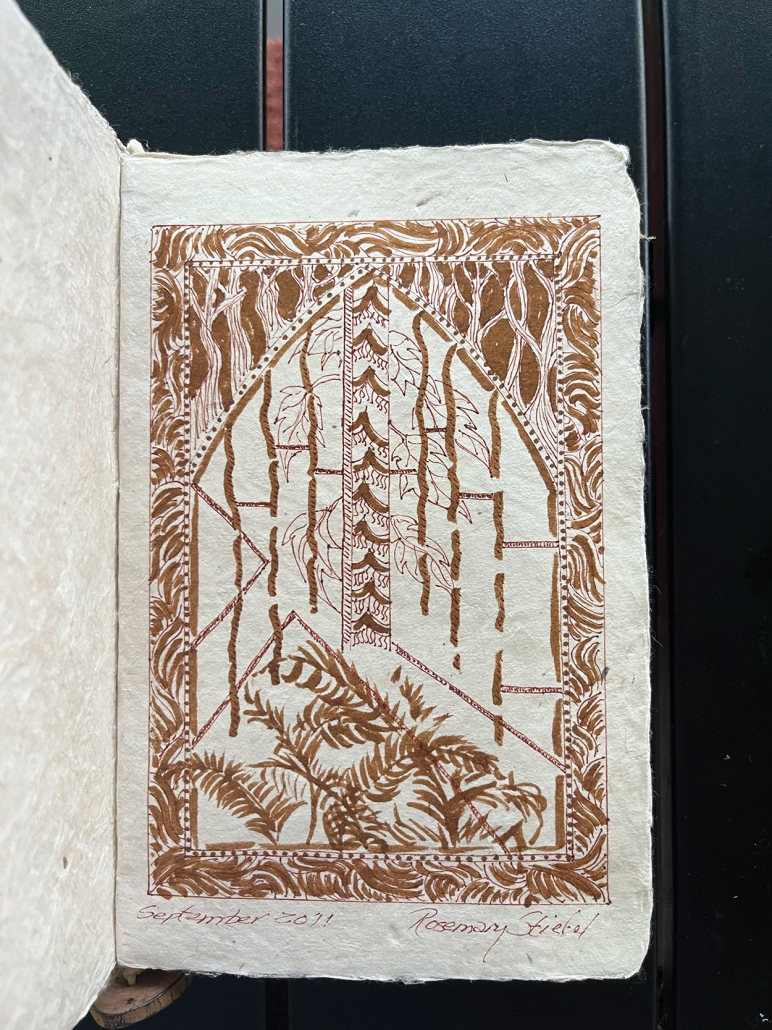 Cyanopsia is a cataract-related condition in which light is perceived as yellow, while dark perceived as blue. It affected the Romantic artist William Turner. Picture his sea paintings where atmospherics, Impressionism, and Abstraction collide exquisitely. Because of cataracts, he, Monet, and Rosemary probably saw things with a cyan (blue) cast.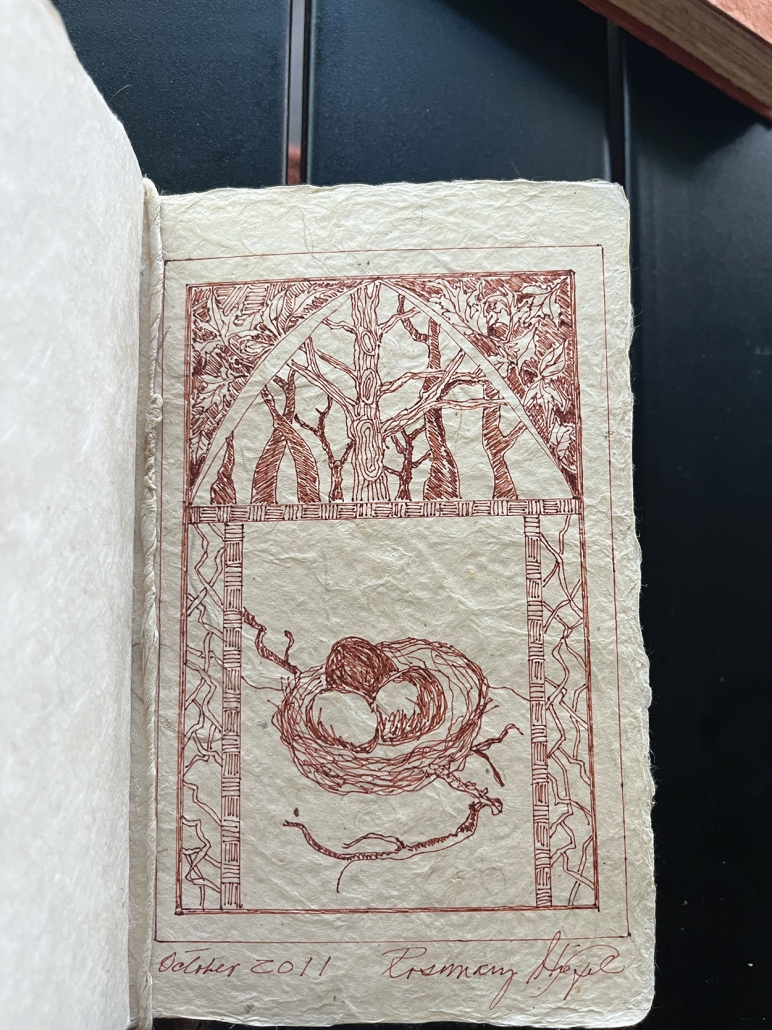 For a gifted artist like Rosemary, who's painted a lifetime and taught complex color field theory, her eye problem was devastating. Art was the one thing that steadied her boat in difficult times, and now her boat and her life-preserver were covered with blue.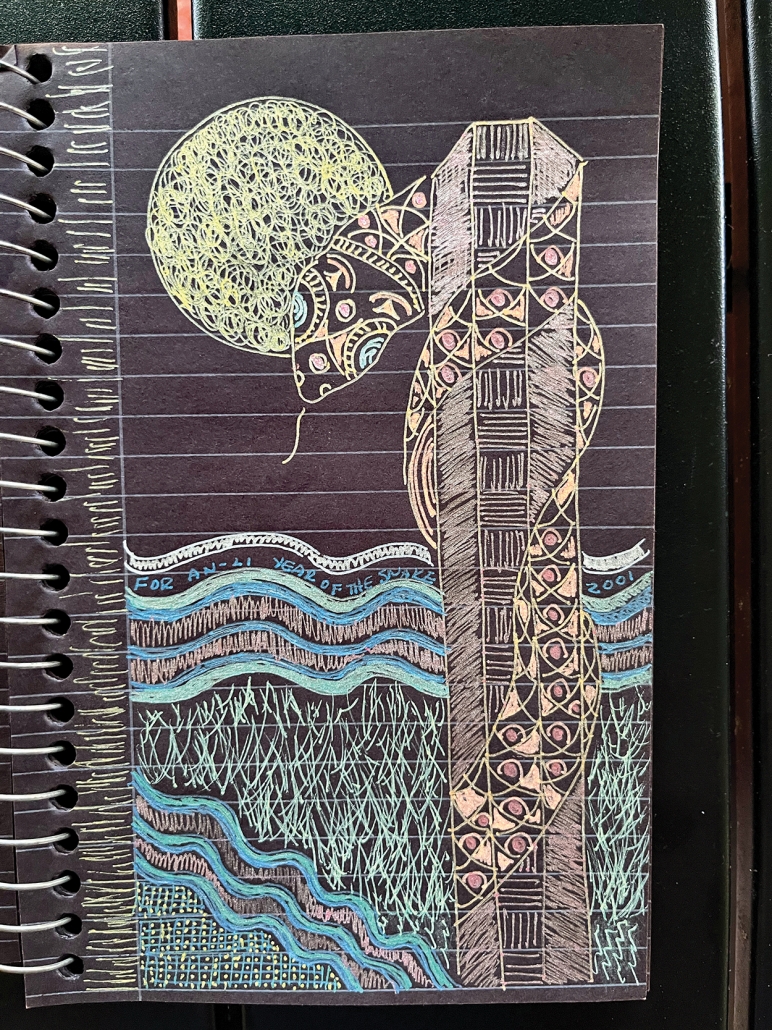 But it's here Rosemary reminds us of her amazing optimism. "It's like what I used to tell my art students. When you knock water over on top of your watercolor pad, see it as the ultimate 'Oh My' moment. Take a deep breath, and watch your painting turn into something all its own."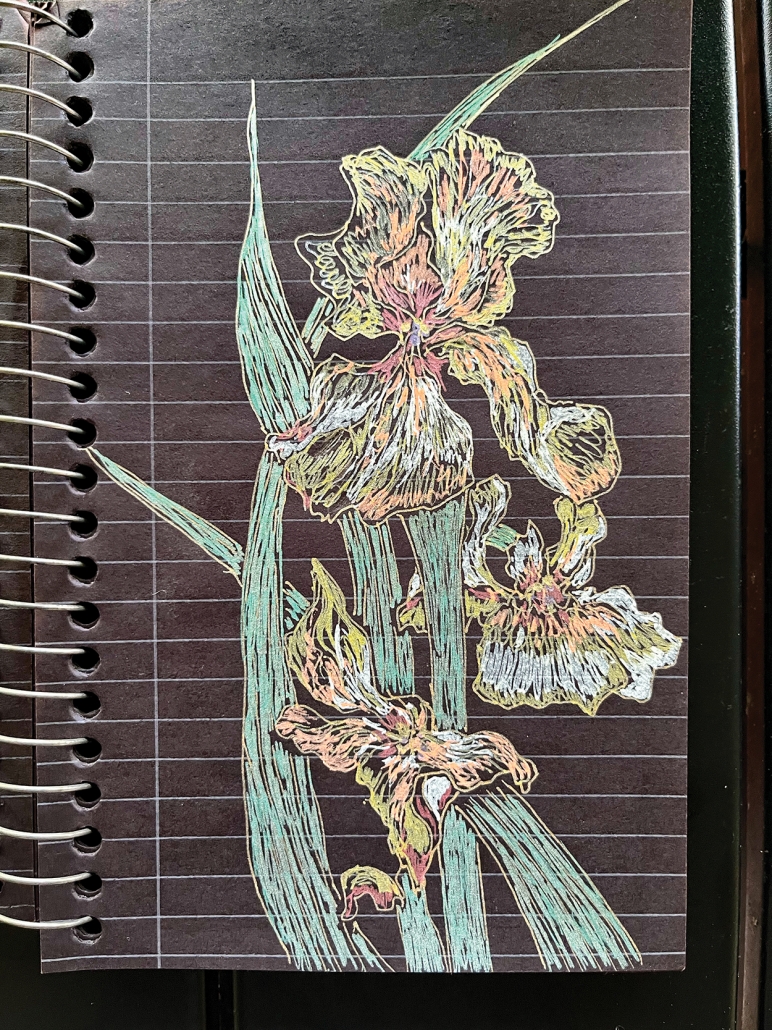 Rosemary's sketchbooks and canvases in no way reflect "Why me?" Instead, they vibrate a tremendous passion for painting, She is turning a visual loss into a golden gain.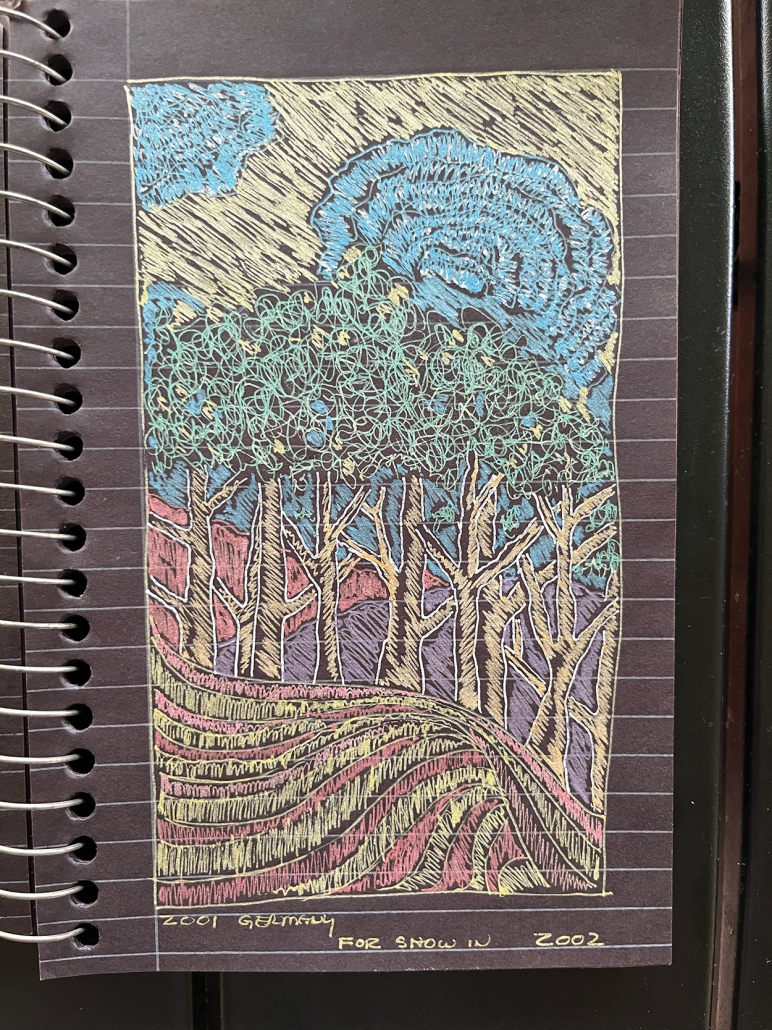 With regard to the cover painting, she says, "When I finally realized I needed to get a grip, I went out and collected wild flowers. Some were dried and some fresh, and it became a gathering of all. That painting became a result of my lifelong affinity for painting flowers in my grandmother's garden. And it had a nod to the blue tint. I acknowledged my new companion."
Every day has a new promise. With regard to her eyes, Rosemary says, "Yeah, I know it's hard, but I can give into it or I can laugh about it." She quips, "I see the Blue Ridge Mountains – and they are definitely blue!"
Helen Keller said, "The only thing worse than being blind is having sight, but no vision." Those who know Rosemary will testify she has plenty of sight and a world of vision.
Rosemary invites you to read David Whyte's poem, "The Edge You Carry With You." Two lines to entice, "You know so very well the edge of darkness you have always carried with you; And happiness might just be a single step away, on the other side of that unhelpful and undeserving thought."
Visit Rosemary's website, rosemaryclarkstiefel.com, for more "Oh My" moments and bundles-of-wonderful works of art.
---
---