Billy Roper, Folk Artist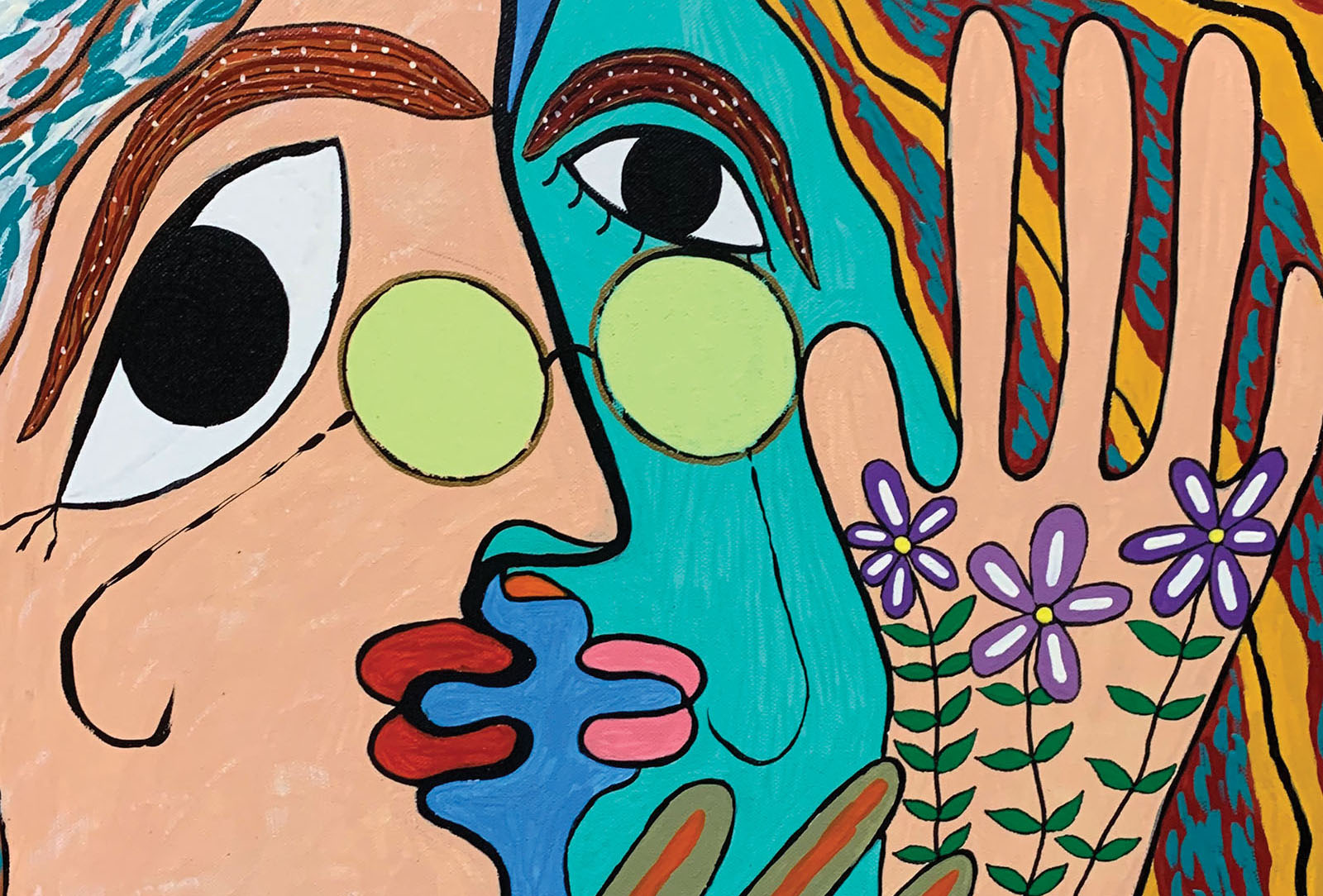 Written By: - NONE - | Issue: 2019/12 - December
Billy Roper was born and raised in the North Georgia mountains. Billy was into his 40s before he ever sold his first painting, and at that time, he painted on anything he could find.
Today, he paints primarily on wood, canvas, and paper using rich bold and vibrant colors. Many of his works feature the culture of his Appalachian roots and his Cherokee Indian ancestors. In addition to incorporating his heritage in his work, music also plays a valuable part, both in the subject of the musical instruments and in the lyrical nature of his stories.
On most, he writes the story on the back of the painting. Thus, Billy Roper has become known as the "visual storyteller." Also, Billy's passion also extends to his carvings, using both wood and Georgia marble as his mediums. Billy is known to make his own carving tools if he doesn't have what he needs on hand.
To learn more about Billy Roper and the emotions behind his work, read one of the two books written about him. Around Back at Rocky's Place carries both books, "Billy Roper: Visual Storyteller" by North Georgia College and State University and "In My Dreams, I Ride Wild Horses: Biographical Sketches, Art, and Poetry of Appalachian Artist Billy Roper" by Jean Curran.
To see a nice selection of Billy Roper's work, in all of his featured mediums, visit Around Back at Rocky's Place at 3631 Highway 53 East in Dawsonville, Georgia. We also have both books; a limited number are signed by Billy. Call (706) 265-6030 or check online at aroundbackatrockysplace.com. Gallery hours are Saturdays from 11:00 A.M. to 5:00 P.M., and Sundays from 1:00 to 5:00 P.M.
---
---