Bascom on Bartram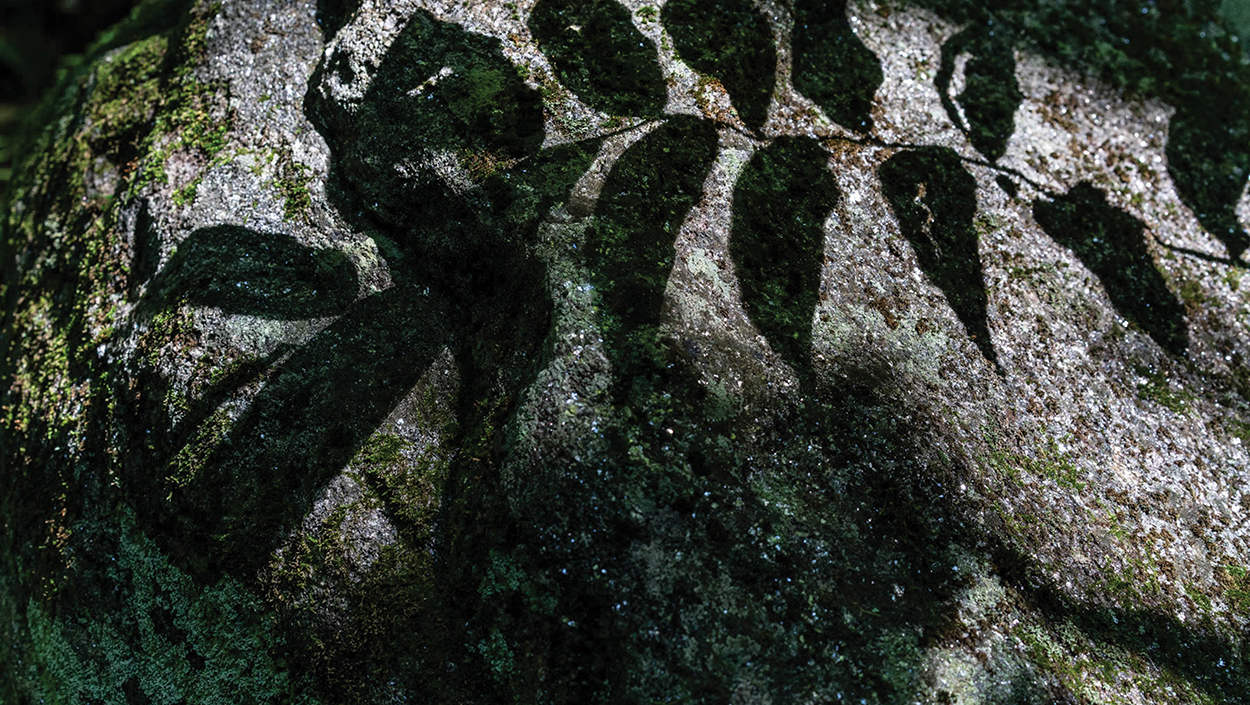 Issue: December - 2022
The Bascom showcases the beauty and the magic embedded in this corner of the Southern Appalachians with its new photographic exhibit.
---
A community-wide photography project brings attention to the 18th-century explorer/horticulturist William Bartram, who traversed through the Western North Carolina mountains and for whom a well-traveled trail is named. 
Bianca Mitchell, marketing manager for The Bascom: A Center for the Visual Arts, announced that a nine-month photography project, Listening to the Land, will be launched on December 15th with an exhibition in the Bunzl Gallery, which will feature works by Kinship Photography Collective members. Influenced by the legacy of William Bartram, Kinship photographers will be showing images that communicate the flora, fauna, views, and landscape that the naturalist experienced. Bartram traveled through the Southeast between 1773 and 1777, writing exact and vivid descriptions of the plants and animals he saw and the native tribes he encountered.  
Over the last three months, Kinship photographers Beate Sass, Brent Martin, Eric William Carroll, Erik Mace, Frances Bukovsky, Kaye Savage, Mike Belleme, Raymond Thompson Jr., Susan Alta Martin, Susan Patrice, and Yvonne Dalschen have been thoughtfully exploring the Bartram Trail near Highlands. Kinship is a non-profit collaborative environmental-photography project "exploring the intimate connections between nature, culture, and belonging," according to Susan Patrice, co-founder of Kinship. 
She credits Martin, also director of the Blue Ridge Bartram Trail Conservancy, with providing photographers with writings and reflections by and about William Bartram as sources of inspiration. "Each photographer was invited to create work that captured their unique relationship to place. Bartram was a great listener to the land." 
The Conservancy shares, "In the spirit of the joy of noticing and noting the wonders and intricacies of the natural world, [Bartram's] intimate drawings and writings remind us of how precious yet precarious our natural resources are and the importance of their stewardship for future generations." 
Over the next nine months, the Kinship will offer online and in-person artist talks, workshops, and photography-inspired nature walks to photographers of all levels. Participants will be invited to use photography to listen to the land and develop their unique visual relationship to the Bartram Trail. Participating photographers will be offered the opportunity to have their photographs juried into a community exhibition that will open at The Bascom in September 2023.
For more information about the photography exhibit, call The Bascom at (828) 526-4949, or visit www.thebascom.org. More about William Bartram and the Bartram Trail can be found at www.blueridgebartram.org. Finally, visit Kinship Photography Collective's site at kinship.photography for more information about this ongoing project and upcoming opportunities.
---
---