Art at The Bascom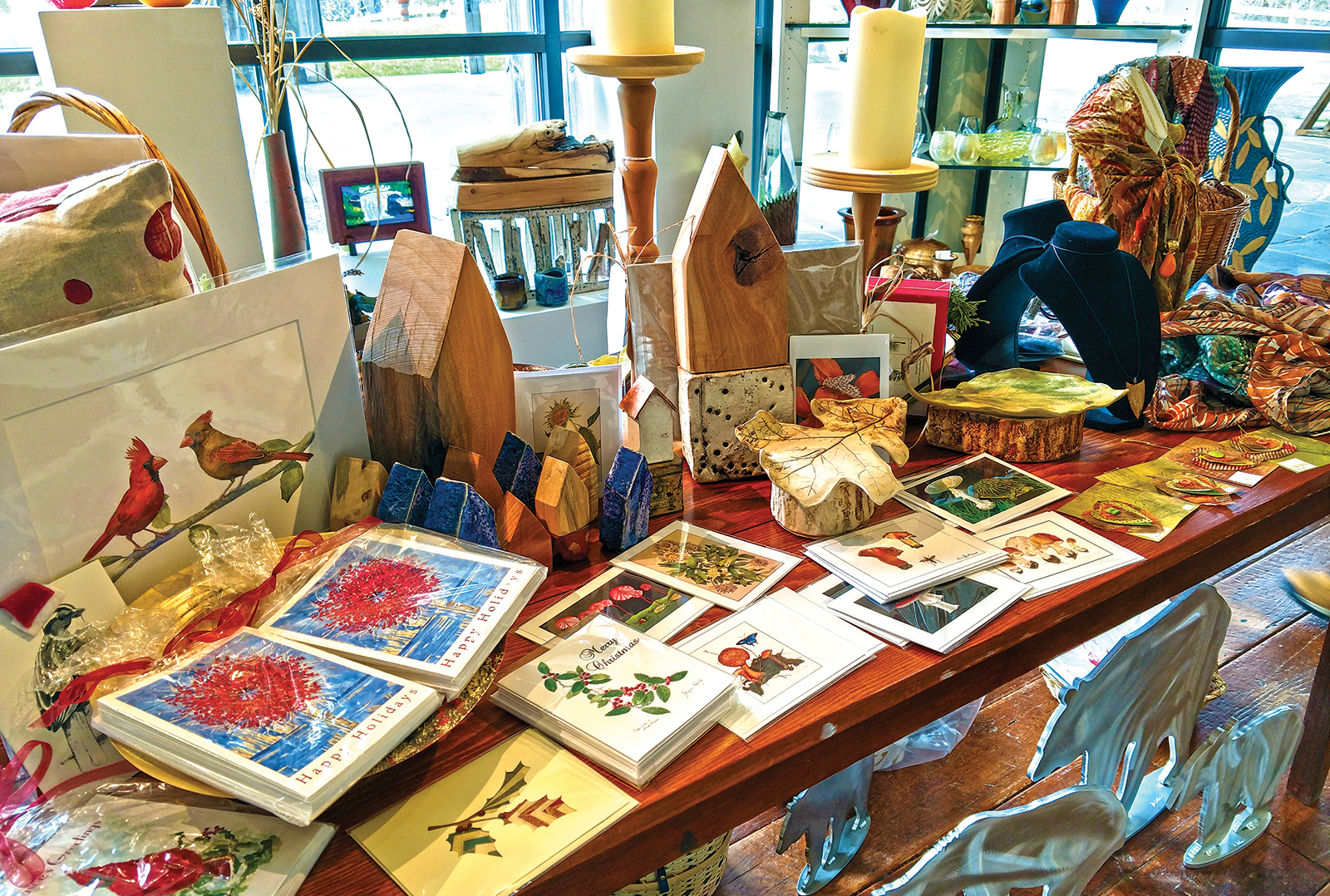 Written By: Lin Sheffield - The Bascom | Issue: 2017/12 - December
The Bascom is one of the best arts centers in the United States. Tucked away in the mountains of Highlands, it's just off of the Franklin Road. When you drive through the Will Henry Stevens Covered Bridge, you'll find yourself in the midst of a beautiful six acre complex. Discover sculptural art on the sprawling lawns, the Dave Drake Ceramics Studio where you can see artists at work or take a class yourself, and a winding trail around the grounds complete with a babbling brook.
Inside the main building, which was built from reclaimed lumber, there are three floors with art exhibits, classrooms, and a smART Space for children. With free admission and exhibits on each floor, there is always something to enjoy.
While you are at The Bascom, be sure and visit the Bascom Gift Shop. With hundreds of on-of-a-kind items created by artists from around the country, there's a work of art waiting just for you. You can find beautiful jewelry, pottery, bowls and baskets, paintings and drawings, scarves, and more. With work in wood, stone, paper, glass, metal, fiber, and clay, you are sure to find a handcrafted treasure to enhance your home or a fabulous one-of-a-kind gift for someone special.
The Bascom Arts Center is definitely a stop you need to make. For more information please call (828) 526-4949 or visit the website at www.thebascom.org.
---
---