All Three and Then Some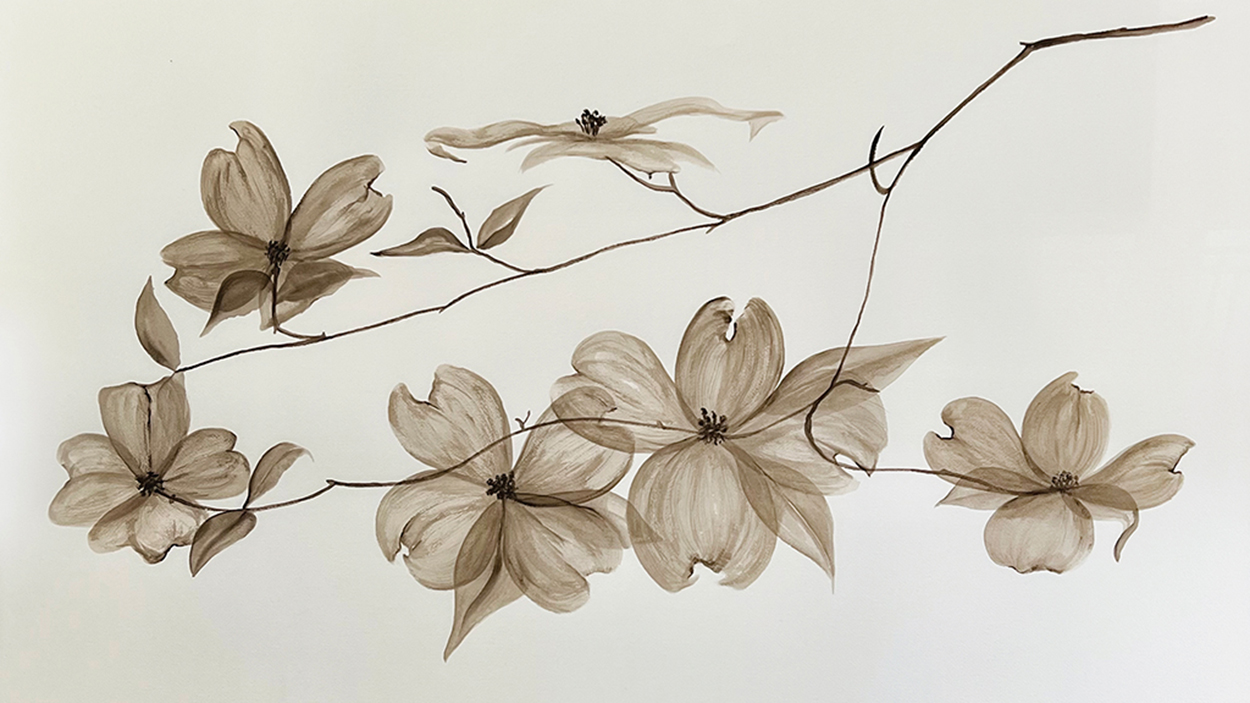 Written By: Donna Rhodes | Issue: November - 2022
Despite a generous life that has her pivoting between local projects, Carol Misner has still found time to cultivate a beautiful artistic style.
---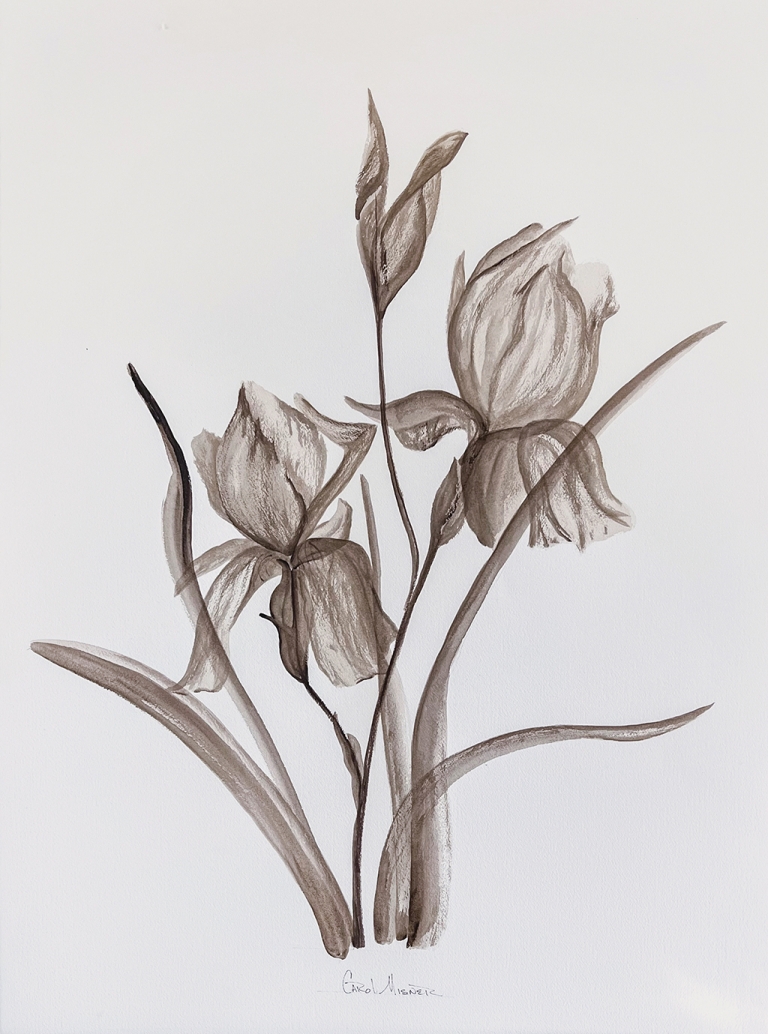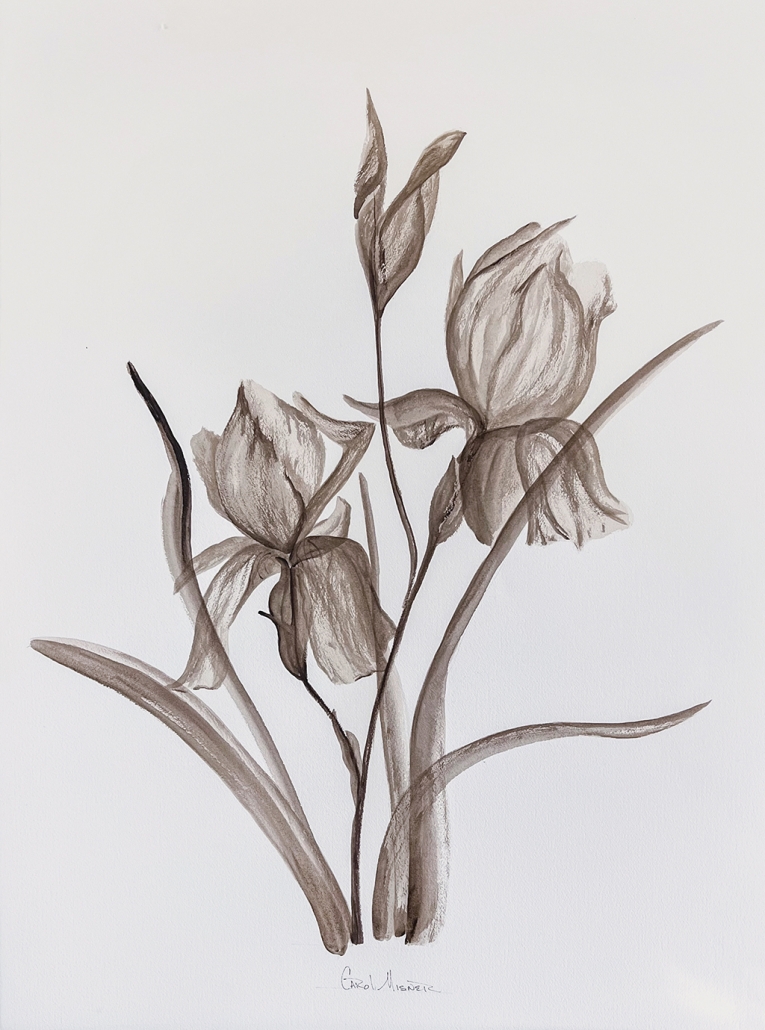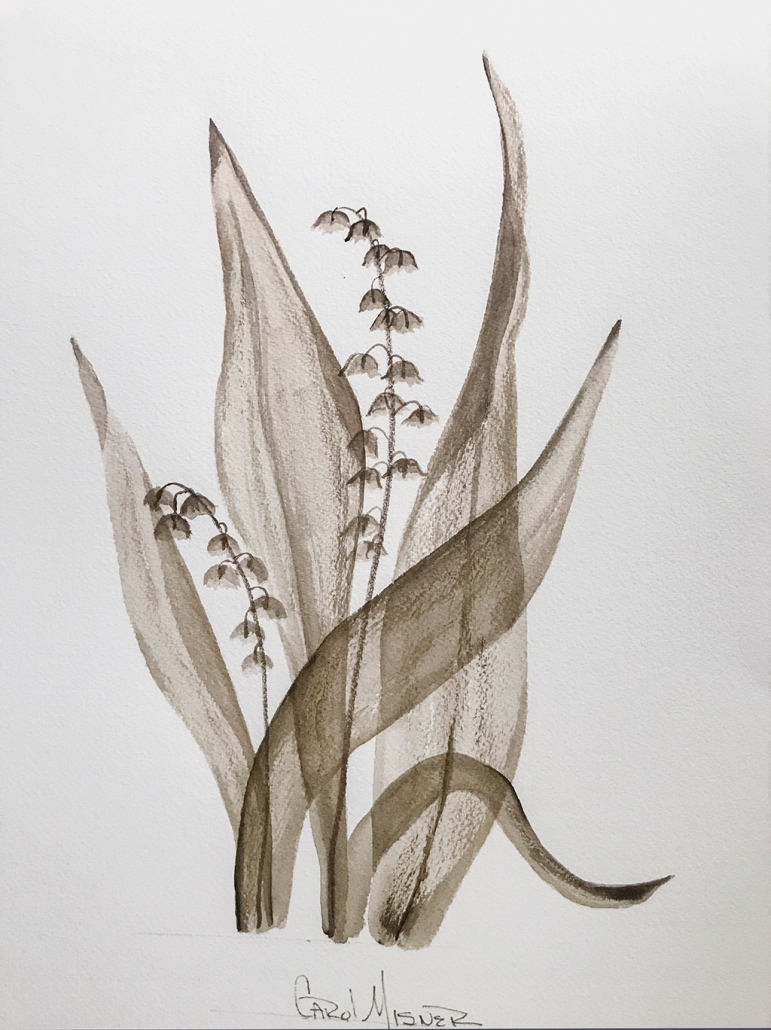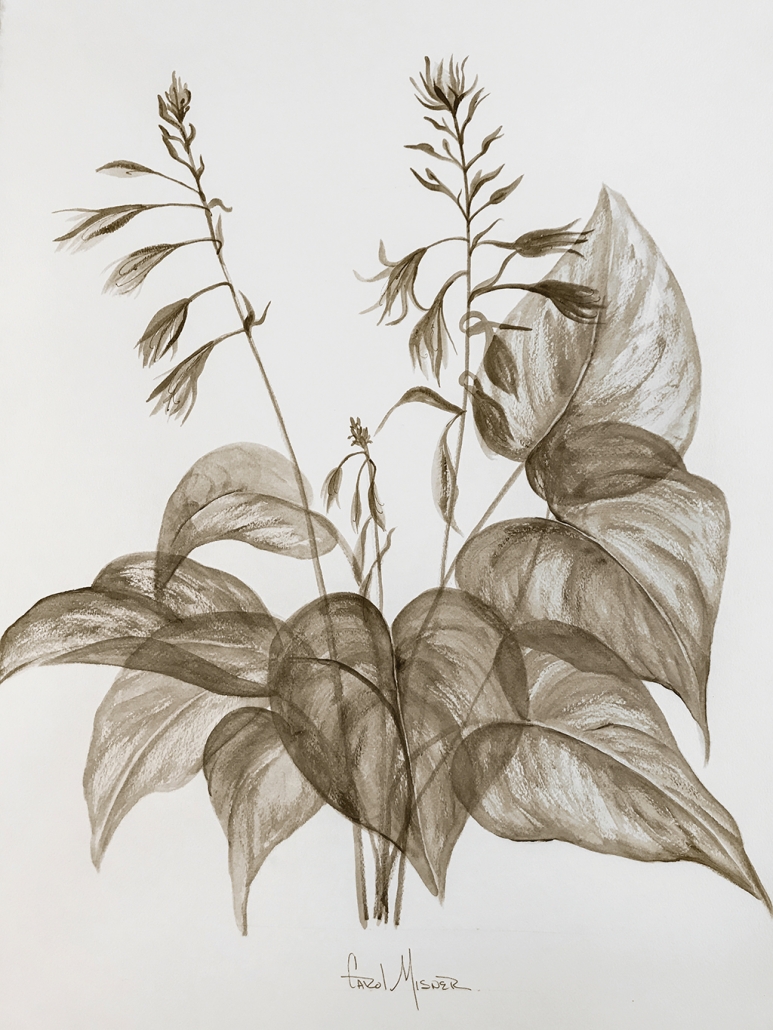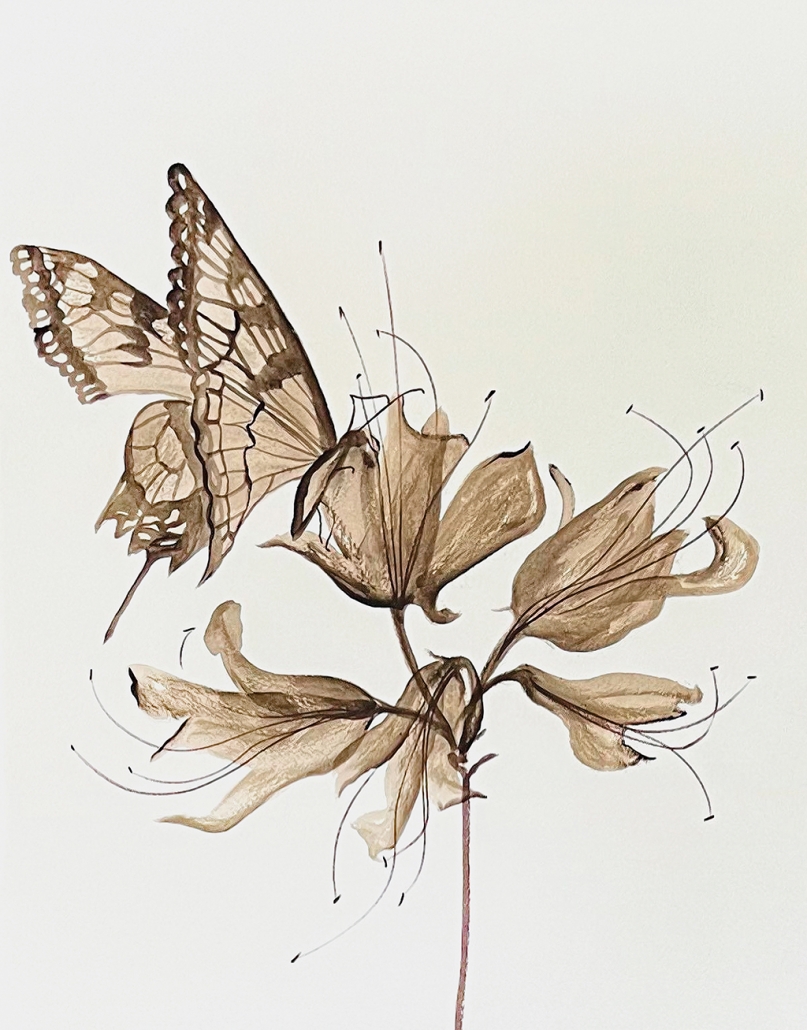 Carol Misner is one of those exceptional people whose puzzle piece has just the right tabs and blanks. She fits in everywhere. Dedicated to mathematics, art, technology, gardening/botanicals, business, and more, she contributes generously to the Highlands community: in the classroom, garden clubs, art organizations (The Bascom, Mountain Theatre Company), charity (former Mountain Findings president), and more. 
In fact, her influence goes far beyond Highlands. Distributors, particularly of interior design, make sure giclees of her work are enjoyed internationally.
You may know Carol from a recent Laurel article featuring her and Ann Huckstep – or previous articles about her painter/illustrator work that focuses on regional botanicals. The plants she paints are old familiar friends that decorate the mountainside. On a substrate she brushes layer upon layer of a monochromatic acrylic wash to create rich, deep images. 
Her backyard is a reliable resource for inspiration. She says, "My renderings bring the outside in." 
How did her work become so in-demand? When she committed to painting (after a long career in mathematics) she was given some good advice: "Develop your own unique style – something to which you alone can lay claim … and then sell it."  
She dug down to her core, asking herself, "What do I love?" She loved the balance and perfection of math (and its relation to Nature). She loved botanicals. She loved working in a monochromatic color scheme. And, to make this math analogy a bit tippy, when she added these three elements together, she discovered they were more than the sum of their parts. The answer wasn't three. It was all three – and then sum!"
Even though she's rendered hundreds of botanical paintings, each creation is one-of-a-kind. Many have gone into print. Those are primarily the ones distributed. 
See Carol's work locally at Acorns. To learn more about her botanicals, commissions, or firsthand viewing of her work at carolmisnerstudio.com, email [email protected] or call (205) 516-7961.
---
---