A Year Of Art Events: Ann Lea Gallery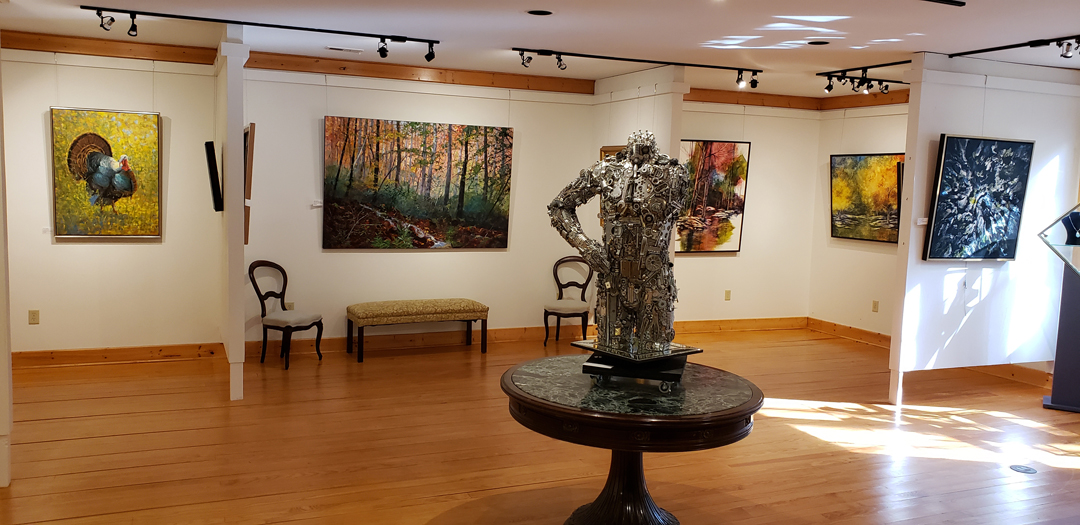 Written By: Luke Osteen | Issue: April - 2022
Ann Lea Fine Art Gallery has unveiled a sweeping calendar of events to spotlight its exclusive stable of artists. To witness their works, visit the gallery at 976 US 64 east in Cashiers.
---
Art connoisseur Ann Lea turned more than a few heads last August when she opened her eponymous fine art gallery in Cashiers, even as the country remained in the throes of Covid.   
But it turns out that Ann knew precisely what she was doing, as evidenced by a 2022 calendar that's packed with events and programs.
First up, there's the gallery's season opening this month, giving her public the opportunity to view Ann's personally-curated inventory. Visitors will be able to buy the works of artists whose works have appeared in these pages – Bill Jameson, Mase Lucas, Leslie Jeffery, Mary Lou Carpenter, Barbara Jamison, Stuart Coleman Budd, Sherry O'Neill, Jean Cauthen, Merrell Thompson, Lauren Betty, Vivian Jendzio and more. Their works include landscapes, impressionist scenery, still life, sculpture, and abstract (non-representational) – a variety of genres executed brilliantly in a host of mediums. 
The gallery's opening sets the stage for the Ann Lea Fine Art Gallery Tent Sale, set for April 13-16.
And the events continue throughout the year – there'll be an elegant Summer Celebration Party on May 26; the gallery will host a Bill Jameson exhibition from June 9 through June 25, with Jameson himself offering a demonstration, Laying in a Large Painting (48" x 72"), on June 15, and a workshop June 16-18;  followed by a Sue Fazio exhibit from June 30 through July 16; Sherry O'Neill will host an art talk aand a book signing on July 28; a dazzling Abstract Extravaganza in the middle of the summer season, July 21 through August 13, that'll include a Jean Cauthen art talk on August 4; a Stuart Coleman Budd exhibition, August 18 through September 17; and finally, a lavish Autumn Exhibition from October 13-29.
"This season, we will feature a diverse collection of outstanding artists. Each of the events on the 2022 calendar will help our customers to understand and appreciate how these experienced individuals find inspiration and emotion on each and every one of their canvases. We are very excited to share the exceptional talents of such a wonderful group of artists!" promises Lea.
You can keep up with all this by visiting annleafineartgallery.com, but this is a gallery that truly demands a careful browse – 976 US 64 east in Cashiers.
by Luke Osteen
---
---