A Successful Season of Art | Highlands Cashiers Art League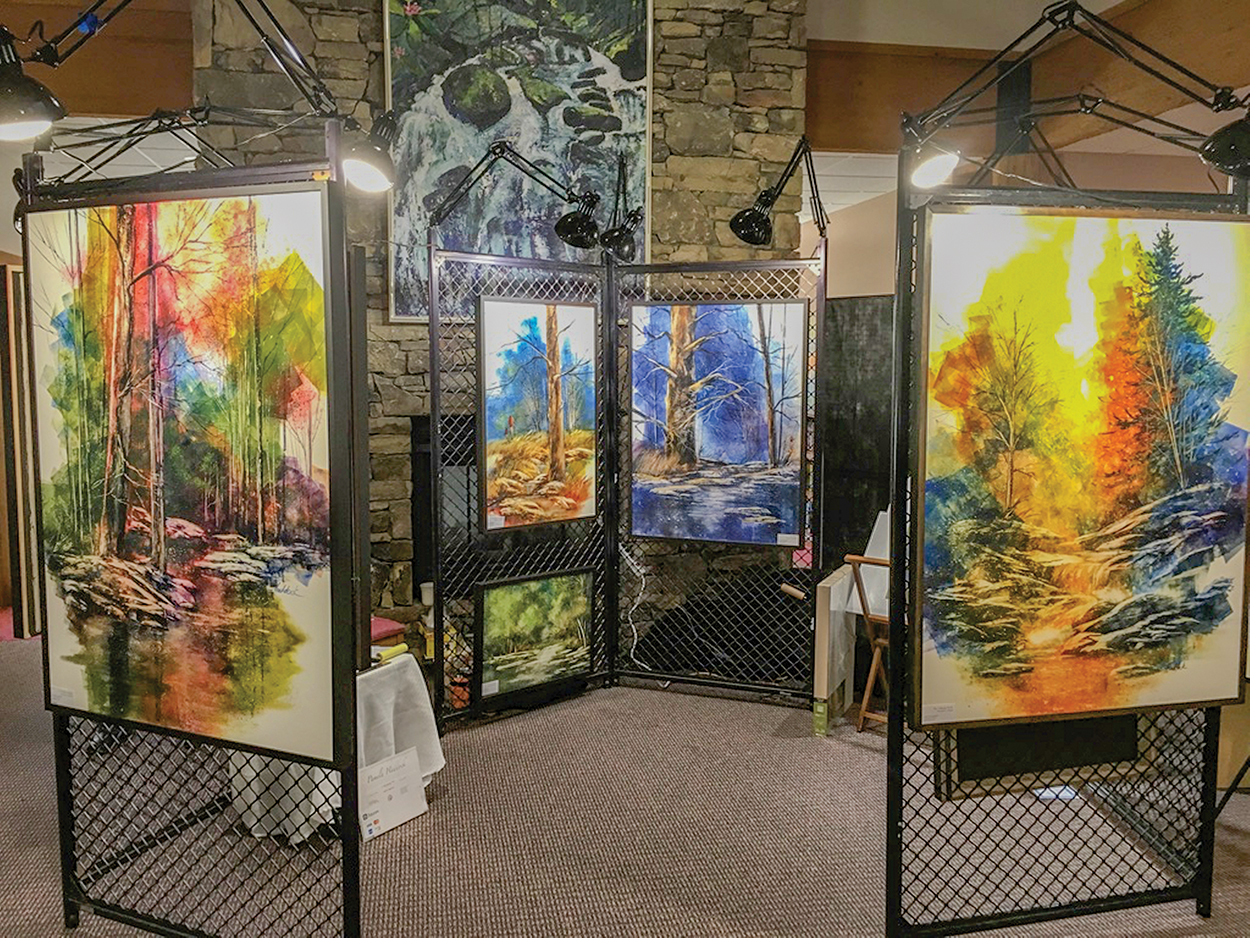 Written By: Zach Claxton - Art League of Highlands-Cashiers | Issue: 2021/12 – December
Drawing upon its members' natural talents of creativity and ingenuity, the Art League of Highlands-Cashiers managed to stage a successful year of meetings and events.
---
As the calendar year draws to a close, the Art League of Highlands-Cashiers is grateful that the 2021 season mostly returned to normal following a year of cancelled programs and events due to Covid. 
This year, all six free monthly presentations took place at The Bascom, and the League sponsored three fine art shows, one in Highlands and two in Sapphire Valley. Despite the residual effects of the pandemic that held down the number of exhibitors to fewer than normal, there were record sales of member artwork.  
The one event that regrettably was not able to take place was the week-long Children's Summer Art Camp at the Rec Park.
Other positive measures of a successful season are evident. ALHC membership grew from 39 members in 2020 to 64 in 2021. The ALHC website was greatly improved, and in addition to featuring more member artwork on it, we also established a presence on Instagram. You can visit artleagueofhighlands-cashiers.com. to keep up with current events and to view members' artwork. 
The Art League wishes to thank The Bascom for once again providing the venue for its meetings and for sponsoring an ALHC member exhibit that will run through the end of the year. If you haven't yet seen this exhibit in the Joel Gallery, we encourage you to do so. 
We also thank the community at large for its support with presentation attendance and membership gains. The Art League welcomed new board members, and the board will be busy during the winter months making plans for an even more exciting year in 2022. 
We hope you will join us during the 2022 season that kicks off next year on April 25.
---
---