A Mountain Faith Christmas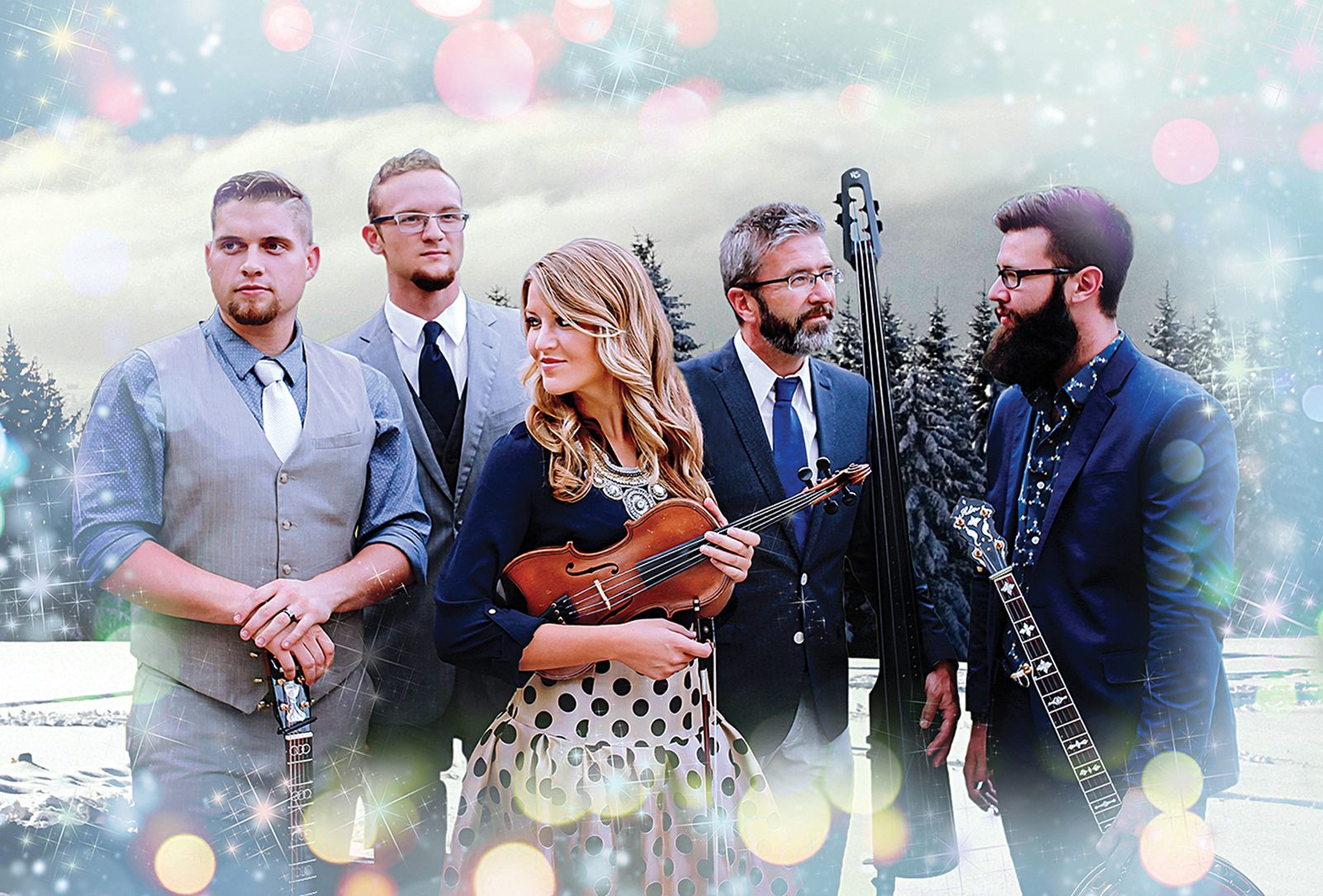 Written By: Mary Adair Trumbly - Highlands PAC | Issue: 2017/11 - November
Start your holiday season off with fabulous bluegrass music by The Mountain Faith Band in concert on Friday, the day after Thanksgiving at the Highlands Performing Arts Center.
Since 2000, The Mountain Faith Band has performed their unique brand of Bluegrass/Americana/Roots music to audiences from coast to coast. When their tour schedule allows, you may find the band performing to promote literacy and character education at elementary and high schools along their route. Visiting hospitals to bring joy and entertainment to those who could use a lift is something MFB loves to do. Getting to know MFB is easy – their humility, kindness and love of community shines through on stage and casual conversation.
Averaging 148 concerts per year, the 2015 highlight was performing for over 3,000 military men and women at Al Udeid Air Force Base in Qatar. In 2016 MFB shared the stage with legends Willie Nelson, Charlie Daniels, and Loretta Lynn, to name a few. They've lit up the stage at the Grand Ole Opry and performed the National Anthem for the Atlanta Falcons, Carolina Panthers, Atlanta Braves, and the San Francisco 49ers, and played for the Super Bowl 2017.
With the support of millions, MFB advanced to the 2015 semifinals of "America's Got Talent" and has since accumulated over 36,000 FaceBook Friends.
Tickets are available online at highlandspac.org or by calling (828) 526-9047. Highlands Performing Arts Center is located at 507 Chestnut Street.
---
---