21st Century Sculpture | The Bascom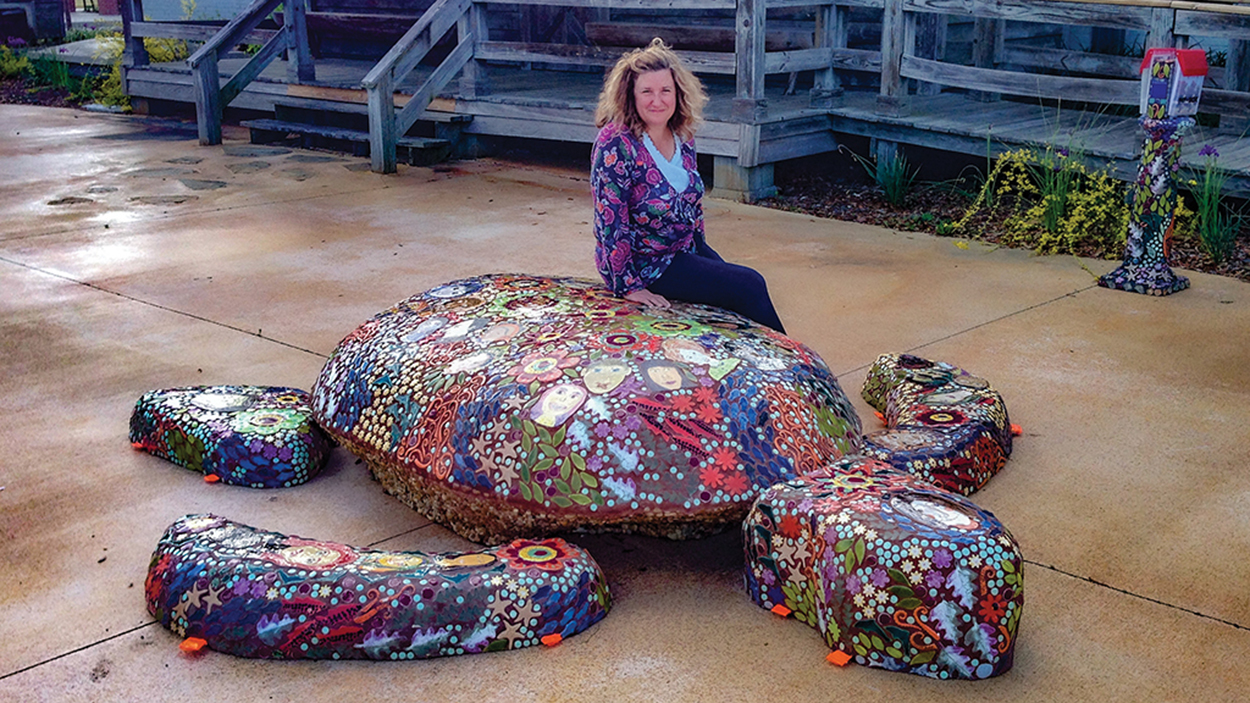 Written By: Ashley Stewart | Issue: 2021/09 – September
The Bascom closes out the year with exhibits that explore the boundaries of 21st century sculpture, the heritage of mosaics and the surprising richness of the local art scene.
---
What is sculpture? What is play? 
The Bascom's final exhibition of the year in the Bunzl Gallery explores what contemporary sculpture is and looks like and how the medium can best be utilized to visualize the notion of play.
The exhibit is curated by renowned artist Gregor Turk. Turk is a self-proclaimed topophiliac, with a deep connection to the world around him, physically, mentally, and emotionally. 
Hailing from Atlanta, Turk has traveled the length and breadth of the country to understand the appeal of what geographic information tells us about ourselves as individuals and as a culture. He received his MFA from Boston University and has permanent public art installations in the International Concourse at the Atlanta Airport and the Jacksonville Airport. 
The Contemporary Sculpture exhibit will be in the Bunzl Gallery from September 13 through December 30. 
The Craft to Art Series: Mosaics will be on display in the Thompson Gallery beginning September 18. Our fourth installment in our Craft to Art Series covers Mosaics and their history of use from wall decorations to modern fine art pieces. 
The Craft to Art Series seeks to bring about discussion regarding media that have long histories in craft and a vital resurgence in fine art. 
Our guest curator, Paula Smith, has been an accomplished artist for more than 35 years. After 22 years as an art instructor, she's now the head of the Ceramics Department at Central Piedmont Community College in Charlotte.
A year at The Bascom wouldn't be complete without an exhibition of the talented members of the Art League of Highlands-Cashiers. The Art League holds monthly meetings at The Bascom during the summer season and sponsors presentations from established artists.  
The ALHC exhibition opened in the Joel Gallery on August 28 and will be open through December 31. 
---
---