Spring's Arrival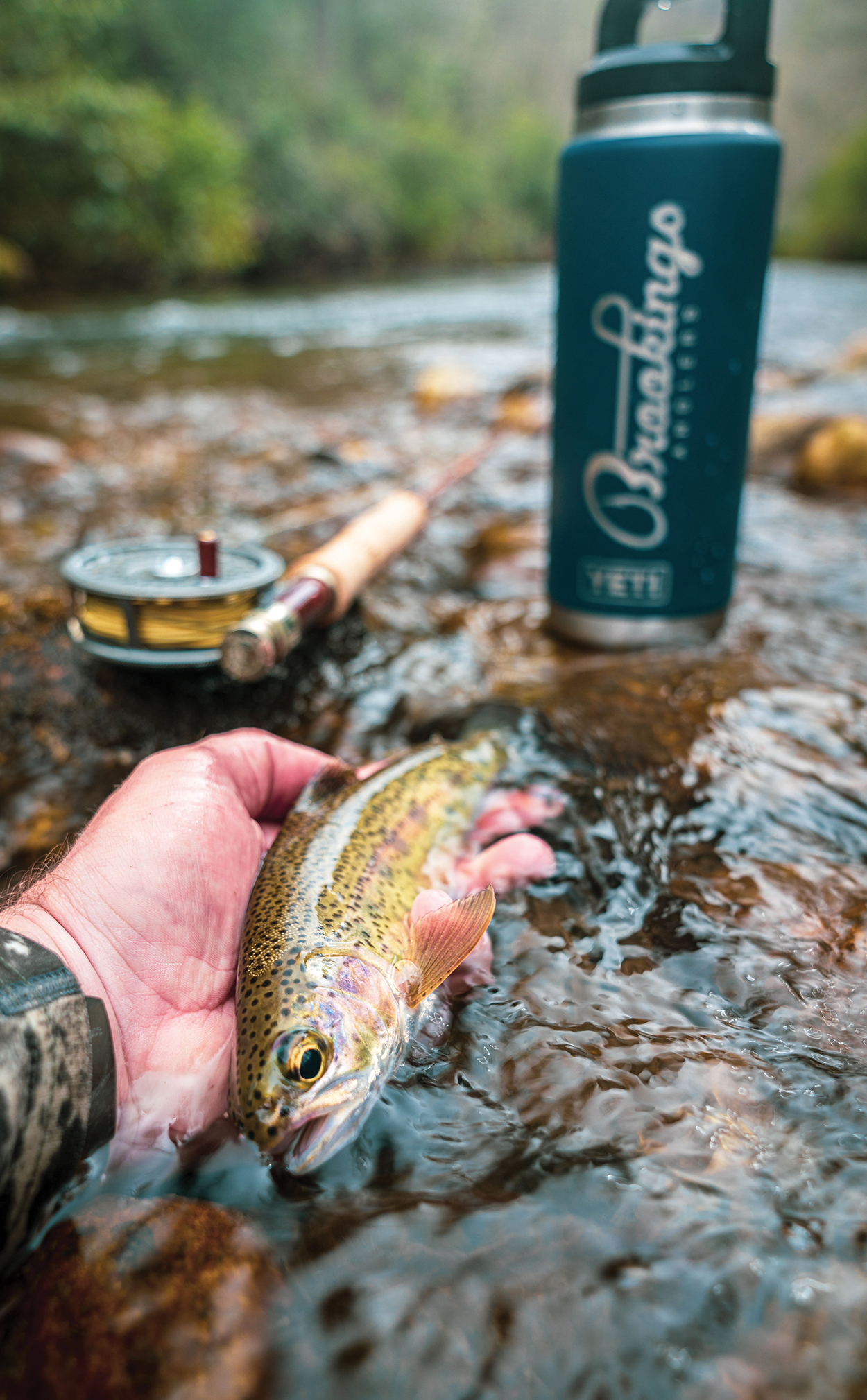 Written By: Matt Canter | Issue: 2021/03 – March
The arrival of warmer weather and the presence of unpredictable hatches means that local streams are once more the arenas for Close Encounters of The Finned Kind.
---
You can smell it, feel it, and hear it.  
Spring's arrival hits all senses, it's a feeling as much as it is a time of year.  
For the outdoor enthusiast, it is like hearing the starting pistol fire off at a race…it's time to go, go soak up mother nature waking back up!  It's a magical time of year, everything seems to happen all at once. Wildflowers bloom, trees bud, and songbirds sing.  
The rivers and streams come alive, too.  
As the spring sun starts to send water temperatures on the rise, the fish that live in them that have been rather sluggish all winter start to feed vigorously.  Bugs that live in the rivers also feel the presence of spring.  It's time for many of these bugs to mate and lay their eggs for future generations.  
In order to do this, the bugs must swim to the surface, shed their exoskeleton, and transform into flying insects.  This is a "hatch."  A hatch is a somewhat mythical term used by fly fishing enthusiasts in the mountains of North Carolina because our hatches aren't as predictable and profuse as those in other regions.   But nevertheless they do happen, and they are a blast to fish.  
The equation of fish waking up from winter, and a "hatch" happening, makes for some of the best and most exciting fishing of the year!
There is a lot of technical literature, and scientific names and terms out there that surround the sport of fly fishing for trout, and especially referencing "hatches."  This can be confusing and off-putting to a lot of people wanting to enjoy the sport.  
Trust me, it really doesn't have to be that complicated. What you need to know is that trout eat aquatic bugs (bugs that live underwater).  In order to catch a trout on a fly rod, you must make your fly (bait) look and act like what they eat.  
 To learn more about how to fully enjoy the great sport of fly fishing, the best place to start is your local fly shop…it's what we are here for!
---
---