An Under-Rated Fishing Month | Highlands-Cashiers Plateau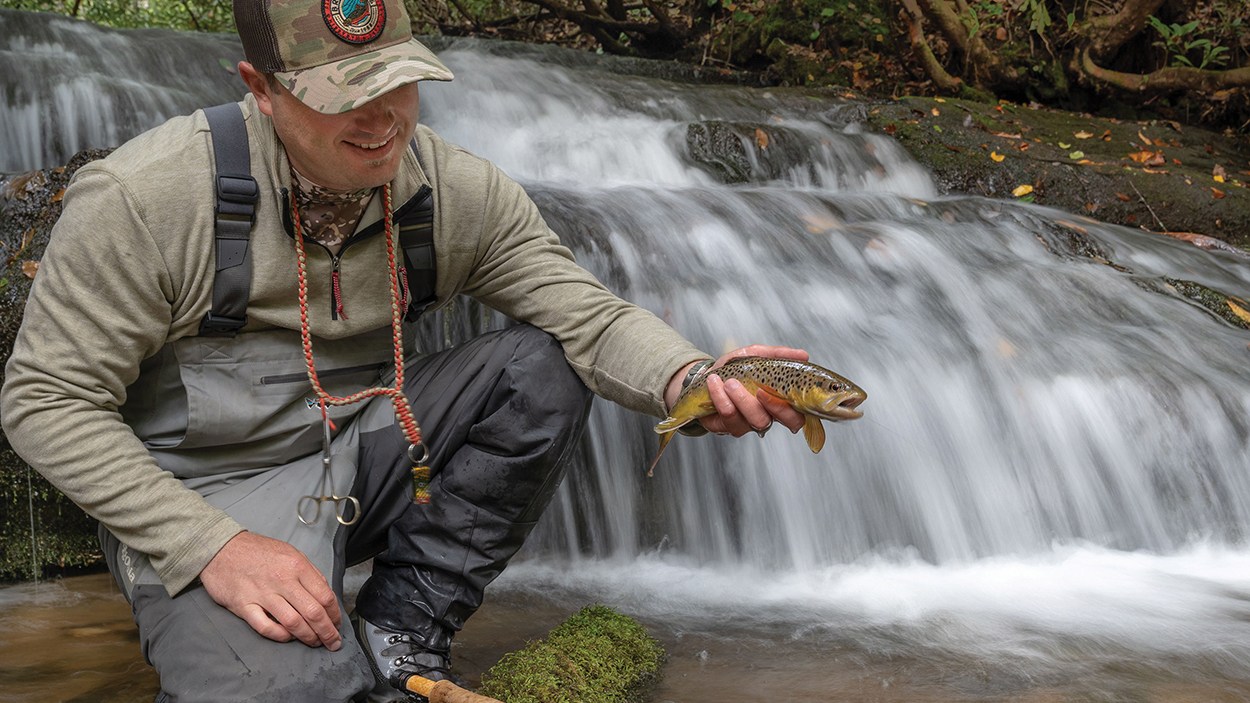 Written By: Matt Canter | Issue: 2020/11 - November
Anglers have plenty to be thankful for with the arrival of November.
---
When you think about fly fishing in fall what month pops into your head?  
I would be willing to bet it's October, am I right?   
October often gets all the credit because it's the first significant change in the weather that has everyone grabbing for sweaters and pumpkin spice lattes.  
The leaves…don't forget about the beautiful leaves; they sure do paint a beautiful scene!  Do you know what is really frustrating to fly fish in?  
A river full of leaves!  
On a typical year, the last couple weeks of October, our rivers here in the mountains of North Carolina resemble something that we call "leaf soup," and it can be really challenging to fish in…constantly having to pick them off
your hook.  
Can you imagine being a fish, and trying to find a bug to eat amongst all those leaves? I often wonder if it makes them a bit disoriented.
November though, things really get right in November.  The leaves are starting to clear out, the water clarity gets better, there's a good chance to see a hatch of bugs on any given day, and most importantly the fish know that winter is coming, so they feed up in anticipation.  
Yes, November is the real shining star of the fall season as it pertains to the fly fisher.   All these great things start to happen, yet we see only a fraction of the people on the rivers that we see in October.  
What's not to love?  
For more on how to take advantage of this magical month, stop in to your local fly shop!
---
---