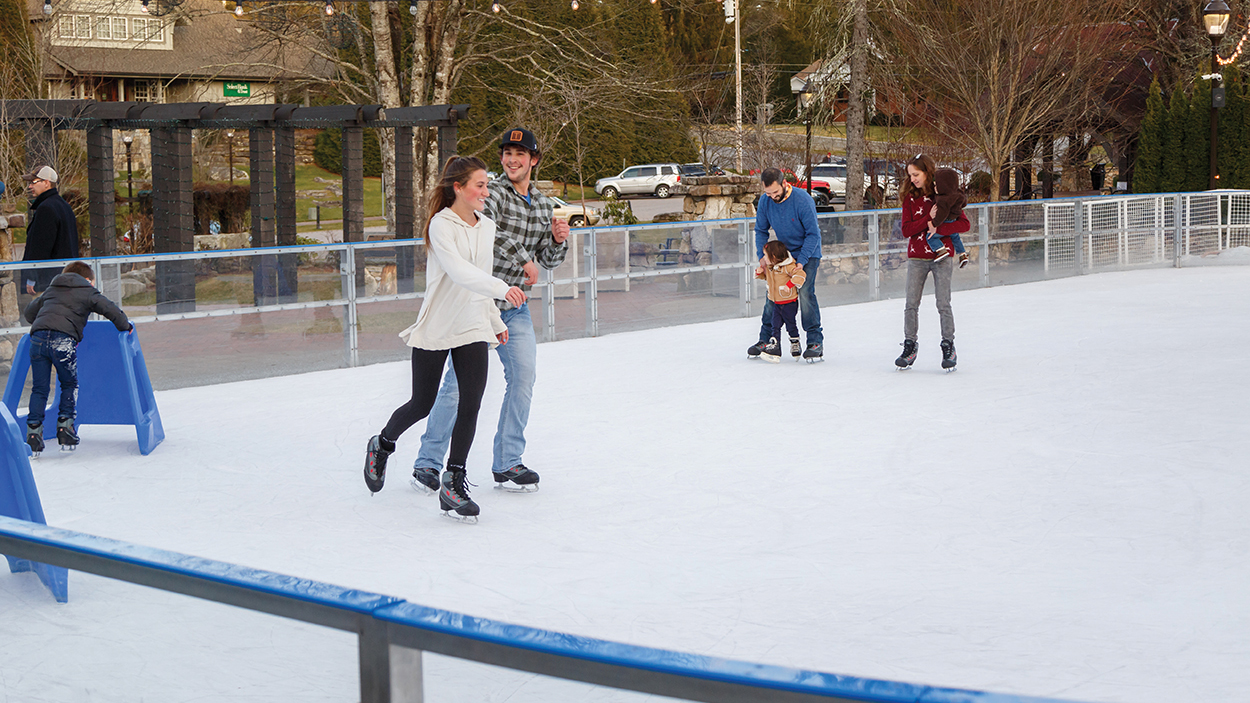 Related Events
Ice Skating at Kelsey-Hutchinson Founders Park
A long-time winter tradition in Highlands is ice skating at the outdoor rink at Kelsey-Hutchinson Founders Park. 
From November 18 until March 6, or as long as the ice remains solid, skaters can circle the ice and perfect their axels under glowing lights or sparkling sunshine. 
And, on colder nights, spectators can warm themselves by the fireplace at the lower level adjacent to the rink. Located in the middle of town, surrounded by businesses and restaurants, the rink has a hometown feel that makes it the perfect family outing.  
Admission is $5 and includes skate rentals.  Hours are Thursday 1:00 to 8:00 P.M., Friday and Saturday 1:00 to 10:00 P.M., and Sunday 1:00 to 6:00 P.M., with longer hours during the Thanksgiving weekend and Christmas week.  Hot chocolate and coffee are available at $1 per cup. 
The rink offers private parties for groups of up to 25 on Monday and Tuesday evenings if staff is available to man the event. For more information, visit highlandsnc.org.