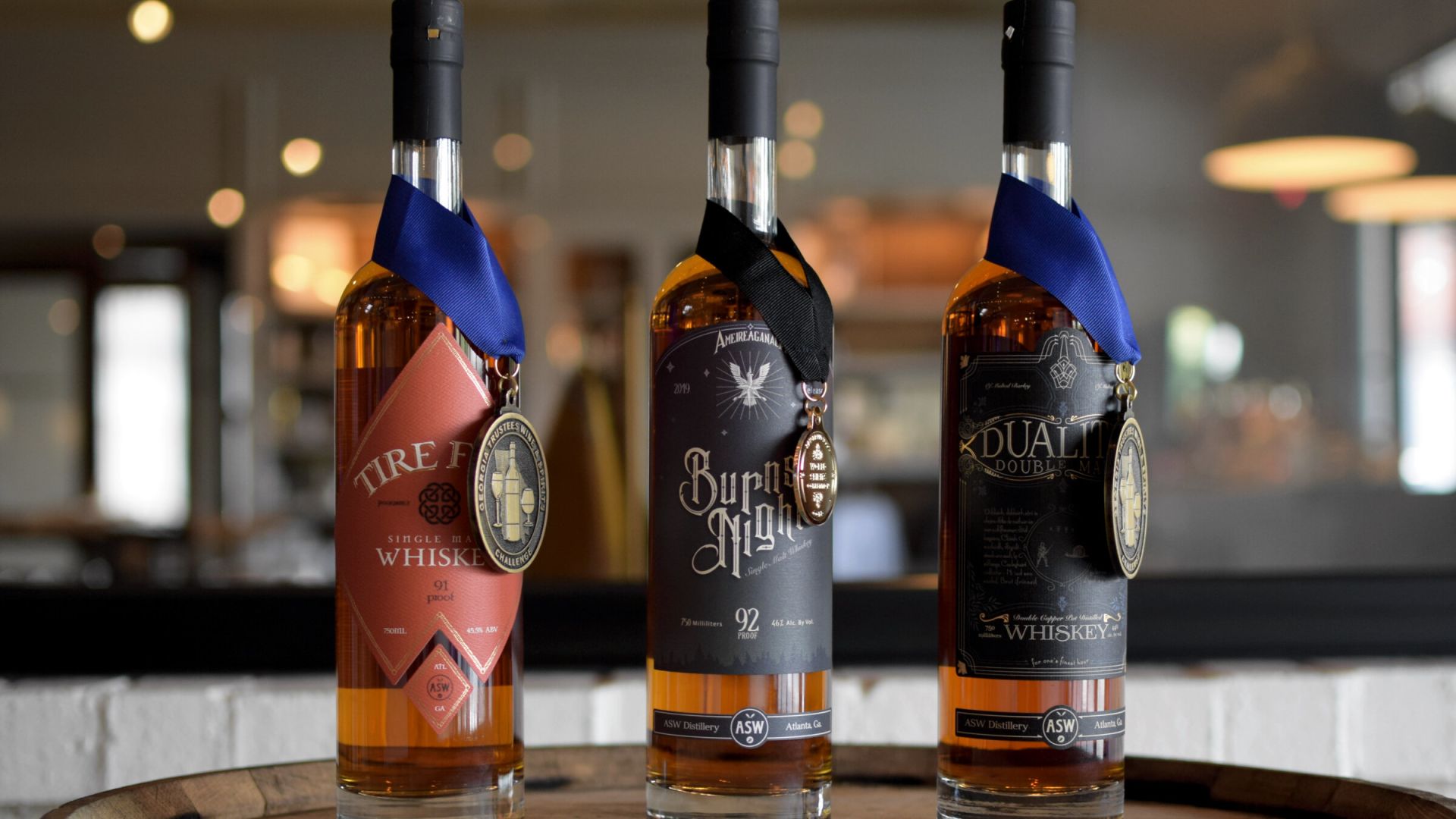 Related Events
Hosted Weekend at Half-Mile Farm with ASW Distillery
As fall settles into the mountains, Half-Mile Farm is thrilled to welcome Kelly and Jim Chasteen, founding partners of ASW Distillery in Atlanta for a weekend of mixology fun.
ASW: Southern Pot-Still Pioneer
ASW's hybrid approach to making whiskey, combines traditional, Scottish-style double copper pot distillation, with innovative, Southern-style grain-in distillation. This unique process has paid off for the growing Atlanta company, and the whiskey world is taking notice. Since 2018, ASW distillery has been awarded more medals than any other craft distillery at the spirits industry's most prestigious competition, the San Francisco World Spirits Competition.
Their awards include six Double Gold Medals (including Resurgens Rye, Duality Double Malt & Druid Hill Irish-Style Whiskey), six Gold Medals (incl. Fiddler Georgia Heartwood Bourbon & Tire Fire Peated Single Malt), and 2020's Craft Whiskey of the Year, Maris Otter Single Malt.
Recently, ASW has applied their mission of marrying tradition and innovation to vodka and gin, crafting a refreshingly clean, activated-carbon-filtered vodka and incorporating unique, Southern-inspired botanicals into a traditional, juniper-forward gin base in their third location at The Battery Atlanta.
Weekend Events: Social Hour Friday evening from 5-6 pm featuring a special tasting of ASW's finest spirits, complimentary hors d'oeuvres, craft cocktails available from the J. Henry Farmhouse Tavern and live music. In Woodland View Room.
Saturday Afternoon Presentation from 3-4 pm Kelly and Jim will present the story of ASW's creation alongside samples of some of their special spirits. In Woodland View Room.
Social Hour Saturday evening from 5-6 pm hosted by Kelly and Jim and featuring craft cocktails available for purchase made with ASW spirits, complimentary hors d'oeuvres and live music. In Woodland View Room.
Price: Hosted weekends are for Half-Mile Farm guests only.
To attend these complimentary events at Half-Mile Farm from October 1 – 3, book your stay today.
Book Online: www.oldedwardshospitality.com/half-mile-farm#/booking/step-1