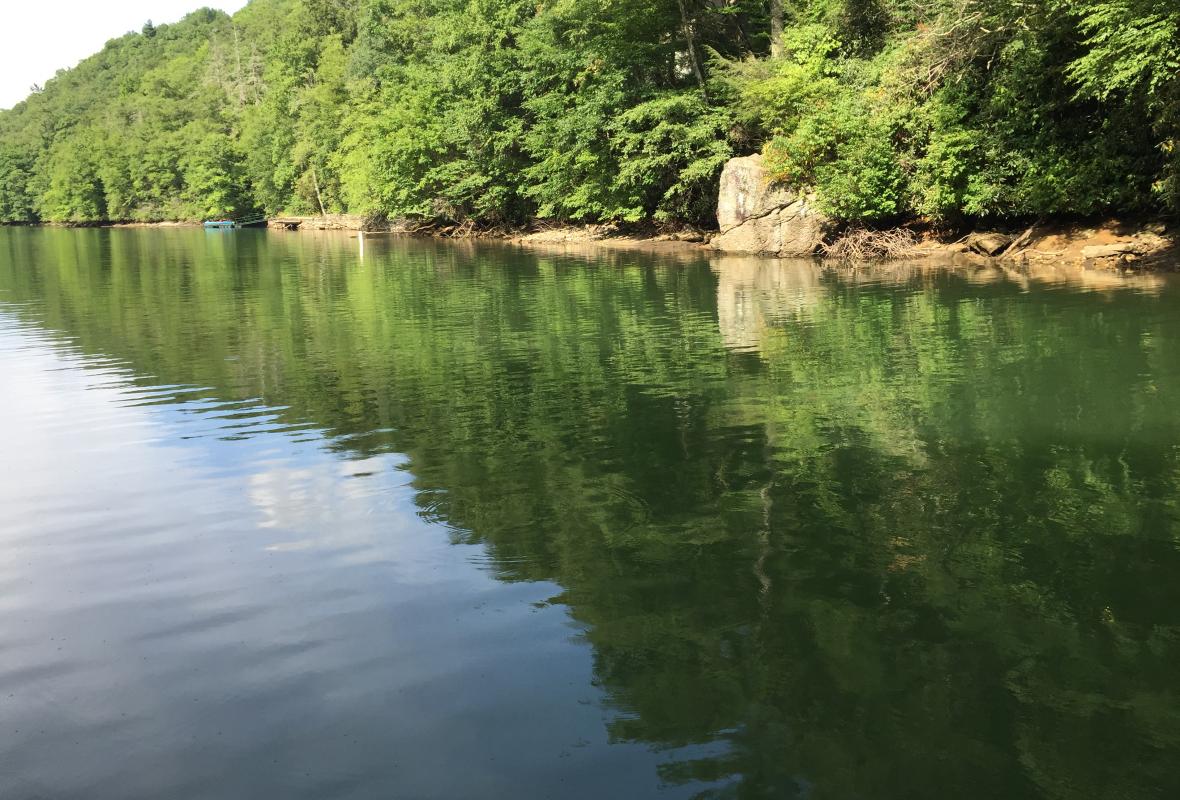 Related Events
High Falls Dam Release
Experienced paddlers from throughout the Southeast turn out for the West Fork annual recreational releases. During the summer months, the Lake Glenville Dam releases whitewater into the west fork of the Tuckasegee River, creating class IV rapids over a 5.5-mile stretch.  Release dates for 2020 are June 6, July 11, July 25, and August 8 and 22 from 10:00 A.M. to 4:00 P.M. Access to the High Falls trail is directly across from the Lake Glenville sandy swim beach.
  High flows and the natural environment where such flows occur can create dangerous conditions in the bypassed reach. Duke Energy releases these flows solely to comply with its license requirements. Duke Energy neither encourages nor discourages recreational use of high flows by the public. Any recreational use by the public during high flows should be limited to experienced boaters.
  Most of the lower trail is not on Duke Energy property. The landowners allow public access provided visitors follow these conditions: no four-wheelers or other motorized vehicles, no littering, no camping, no campfires of any kind, no fishing or hunting. In other words, conduct yourself as you would anytime you're on another person's property. Break these rules and access for everyone could be denied.