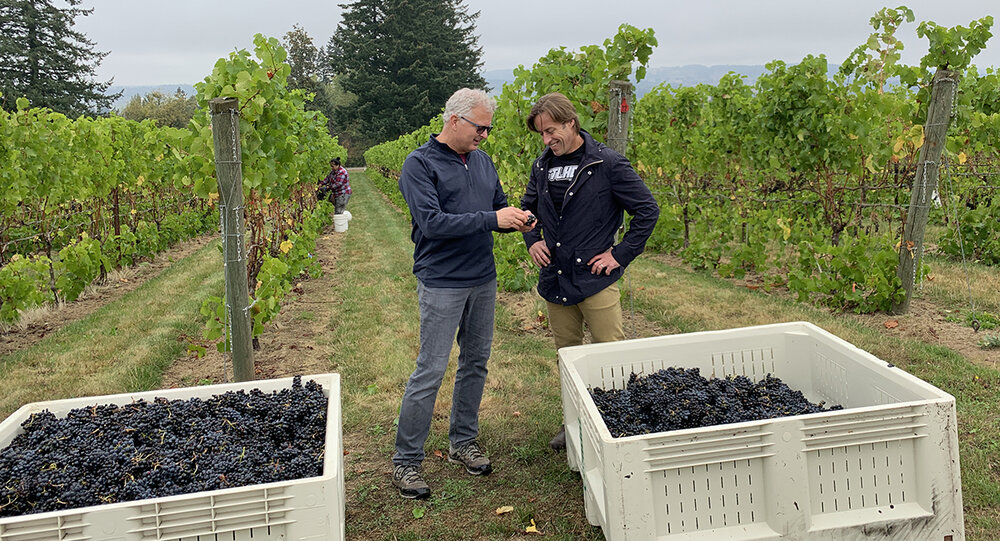 Related Events
David Paige Wine Dinner at On the Verandah
Enjoy 5 courses paired with selections from David Page Winery in Willamette Valley on Saturday, June 11 beginning at 6pm at On the Verandah in Highlands.
Winemaker David Page will lead the dinner, to discuss each wine poured.
Dave Paige has been part of the west coast wine industry for over 30 years. He began his career in California before heading north to Oregon and settling at famed Adelsheim Vineyards in the Willamette Valley, where he spent nearly two decades as Winemaker. There he honed the skills to craft the distinctive Pinot Noir and Chardonnay that are the valley's hallmark. In 2018, Dave decided he wanted to try his hand at creating his own label, and began looking around the Willamette Valley for vineyard property he could take on to create his own winery. Separately, two friends in Indiana—one with roots in Oregon— were discussing creating a winery of their own.
$150 pp includes tip
For reservations : www.ontheverandah.com