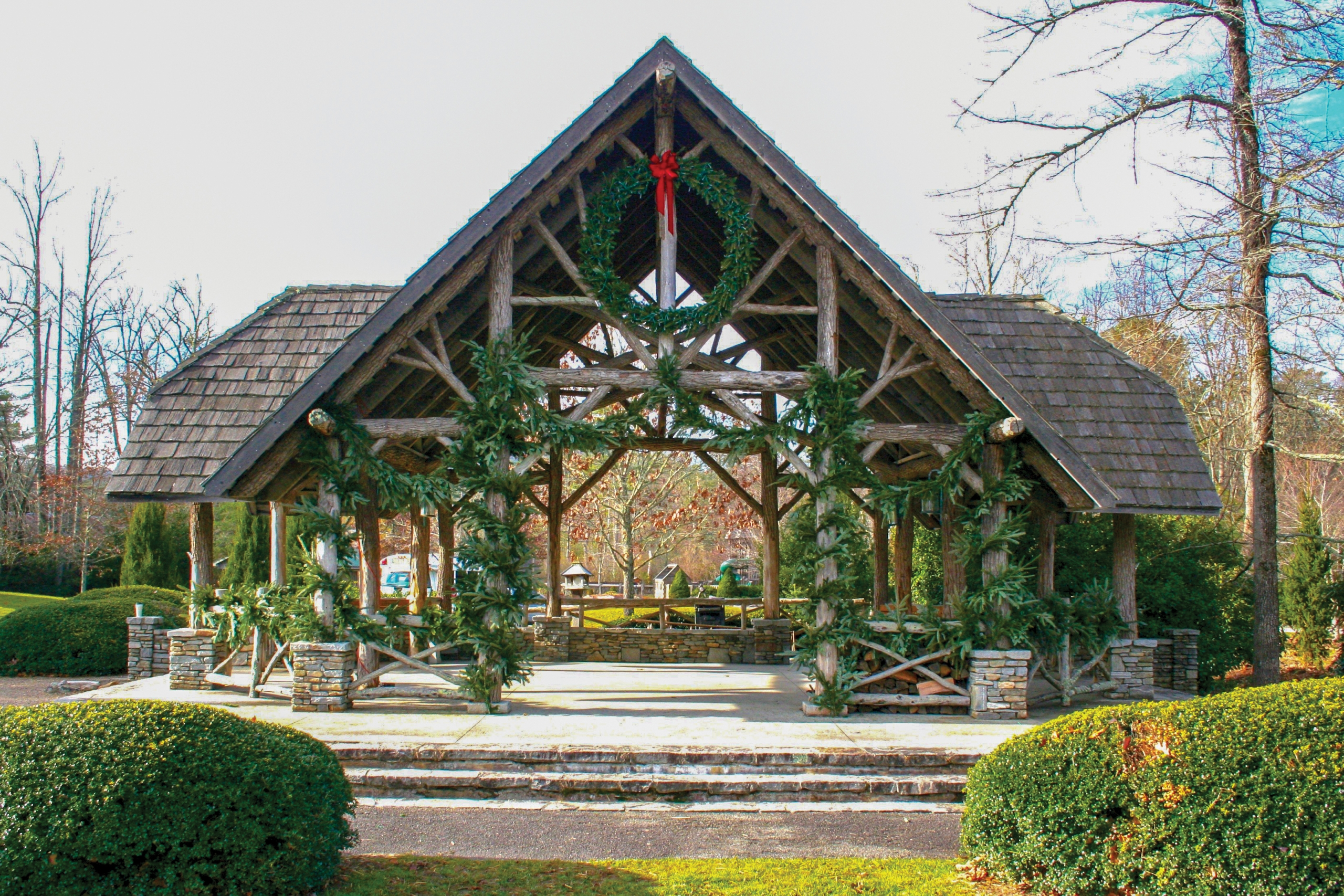 Related Events
Christmas on the Green
The Village Green will add some sparkle to your holidays on Friday, November 25 and Saturday, November 27 with the annual  "Christmas On the Green" celebration. After a day of feasting make your spirits merry and bright with a visit to The Village Green. 
Visit the Cashiers Mistletoe Market, a new event featuring artisan vendors with a unique assortment of handcrafted Christmas gifts, food, and decorations. The market will be from 2:00-5:00 p.m. Friday, November 26 and Saturday, November 27 at The Village Green Commons on Frank Allen Road next to the Cashiers post office.  Among the great gift finds, you can purchase this year's commemorative Village Green Christmas Tree ornament at the Mistletoe Market
Come share your Christmas wishes with Santa from 2:00-5:00 p.m. on Friday, November 26 in the new Commons Hall.  The jolly fellow will visit with children of all ages. Visit the Events page on The Village Green website to reserve your time slot.  www.VillageGreenCashiersNC.com/events
The festivities also include the annual Cashiers Christmas Tree lighting ceremony 5:30-6:30 p.m. Friday, November 26 at the Gazebo near the Cashiers Crossroads.  Visit the food truck for warm and tasty treats or a quick bite. The evening features holiday music, but the highlight of the day will be when the switch is turned on to illuminate the 65 foot spruce in the center of Cashiers followed by thousands of twinkling lights throughout the village core.  This year the Cashiers Christmas Tree Lighting and Village Lights celebration is a collaboration between the Cashiers Area Chamber of Commerce and The Village Green.
Stroll the pathways of The Village Green at the crossroads of Cashiers throughout December to enjoy the breathtaking light display.  The Village Lights will be turned on until early January 2022.