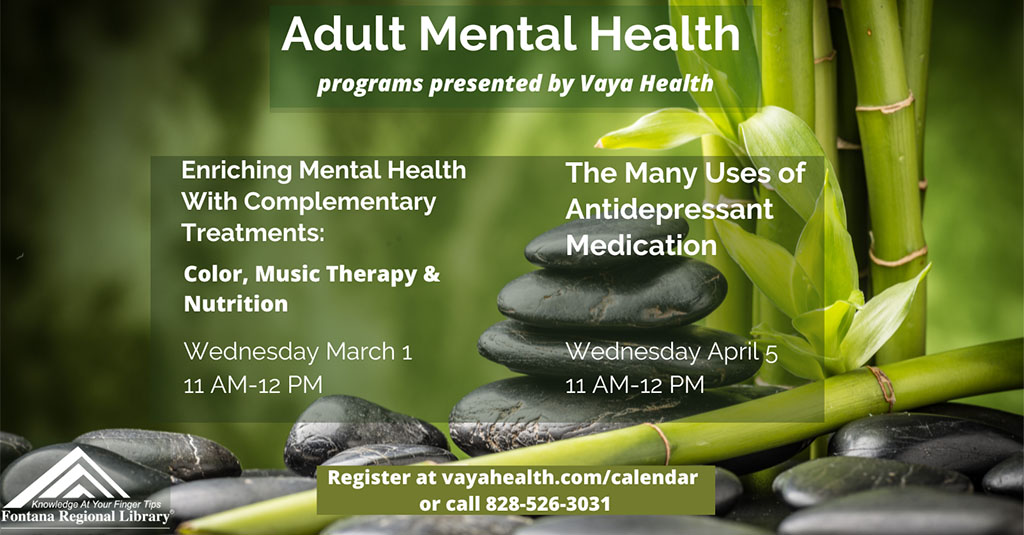 Related Events
Adult Mental Health Series at Hudson Library
Hudson Library, in partnership with VAYA Health, is hosting an educational series on adult mental health, held on the first Wednesday of each month at 11:00 AM. This series is aimed particularly at older adults and will focus on mental health issues of particular interest to them.
April 6th program focuses on The Many Uses of Antidepressant Medication
May 3rd  program focuses on Facing Substance Use & Misuse in Your World
Reservations are required for this free event.
Register online at vayahealth.com/calendar (click on the desired class to register) or call the library at 828-526-3031.