Invested in Our Mission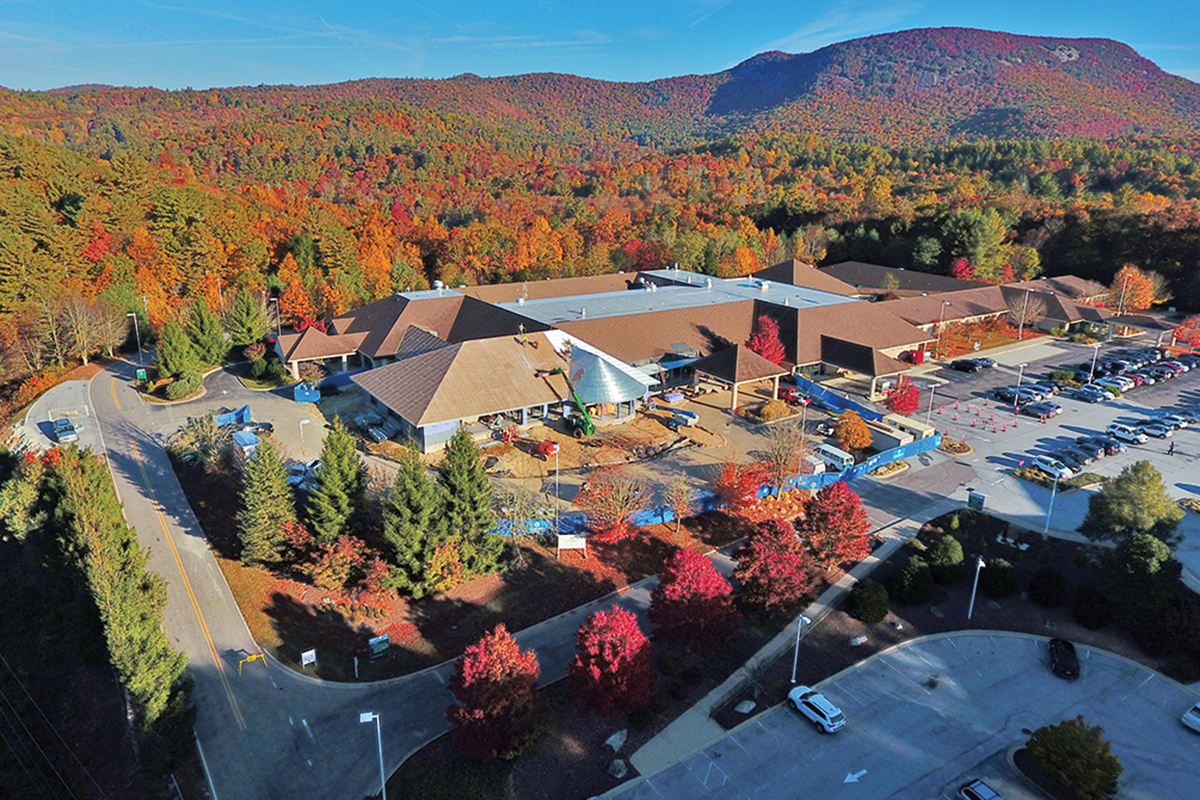 Written By: Jenny King | Issue: 2016/12 - December
If you're looking for an enthusiastic supporter of both the community and Highlands-Cashiers Hospital, look no further than Interim-President and CNO Christina DeRosa, PhD, RN, MSN, MSM, FACHE. She joined the team at the hospital in August and has been overseeing the construction of the new Emergency Department.
Due to open in June 2017, it will provide a new, mountain-themed main entrance that includes a reconfigured lobby that is physically and visually connected to the new Emergency Department. A beautiful semicircular waiting room with beautiful views is provided for patients and family members. The ED features a Triage Room and six exam rooms, one of which is designed for isolation patients. Another exam room is designed to safely accommodate behavioral health patients. Also included is a large, state-of-the-art Trauma Room. All exam rooms are clustered around a central nurse work station and medication station. A new ambulance canopy is also planned.
A large part of what drew DeRosa to Highlands-Cashiers Hospital was Mission Health's excellent reputation.
"Within the healthcare industry, Mission really does have excellent name recognition — that's what really drew my attention," she said. "I had no idea where Highlands was, but when I learned it was part of Mission Health I became interested."
Coming from what used to be an intimate community in Leesburg, Virginia, DeRosa was already aware that Mission Health is dedicated to keeping healthcare local and constantly striving to provide the best possible service with the highest-quality providers, she has been delighted to find in Highlands the sense of fellowship she's missed in her hometown.
"I do a lot of community work, and I have to say the people here are probably the nicest people I've ever met," she said. "They're really invested in their hospital."
If you are interested in finding out how you can help Highland-Cashiers Hospital continue to be future-ready or to learn what's happening with our community hospital, call (828) 526-1200 or visit missionfutureready.org.
---
---