Horse Cove History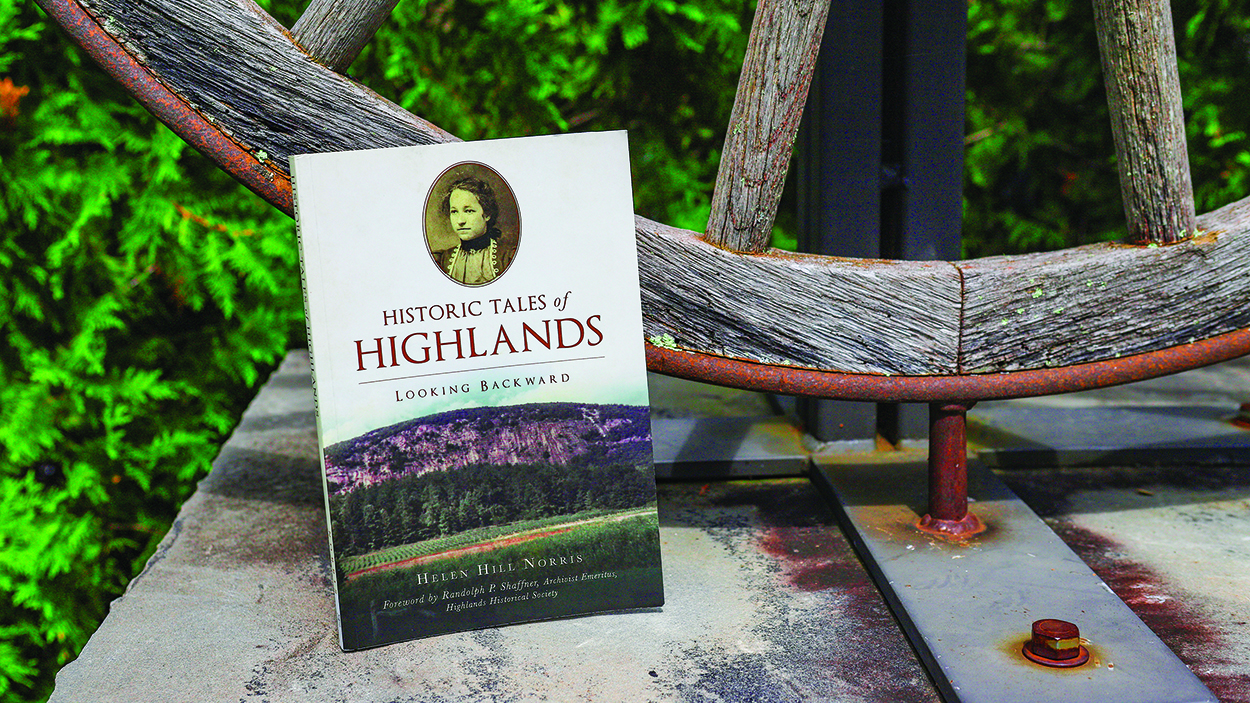 Written By: Stuart Ferguson - Shakespeare and Company | Issue: 2021/09 – September
Life in Horse Cove was punctuated with dramas both grand and minute. Helen Hill Norris chronicled everything.
---
Between the wolfpacks and "painters" (panthers) that stalked livestock and young children, Yankee raiders, ghosts, snakes, hornets, and an airplane crash, it's amazing anyone in Horse Cove was left alive to tell the story! 
And that's not counting a lovelorn possum so lonely in its rural existence it decided to end it all in the stream, like Ophelia or Virginia Woolf. 
But a few hardy folk *did* survive, and thank heavens talented Helen Hill Norris (1882-1968) was among them. A native of Highlands, Norris lived with family both in the Cove and in town. 
Historic Tales of Highlands: Looking Backward is a compilation of her "Looking Backward" columns that first appeared in The Highlander newspaper starting in 1958 and ran until her death. 
Norris's tales were inspired both by what she heard around the family hearth or later learned herself, and are exciting, funny and nostalgic all at once. 
This new edition is courtesy of Helen's descendants, including Robin Phillips and Luther Turner, with the imprimatur of a foreword by Ran Shaffner. It's illustrated with many wonderful photographs, and footnotes explain stuff you might not know or just plum forgot, as Helen might put it.
About those hornets: They chased the Mr. Hoke, a visiting Episcopal clergyman, out of the privy in a state of undress. As Helen's mother offered to apply baking soda where needed, Reverend Hoke demurred, asking for the soda, that "I might repair to the privacy of my room; the attending of my other wounds is a very personal matter." He then said he would "educate" the hornets, as they took him "at a great disadvantage" and burned out the nest that evening after sunset.
The plane wreck: Inspired by Lindbergh's then-recent flight across the Atlantic, two young men flew a small craft into Horse Cove via its one, southern, opening. Confronted with Black Rock Mountain looming ahead, they pancaked their craft upside down into a creek on the Hills' farm. Helen's dad ran over and peeked in to discover the pilots were shaken but unhurt, and greeted them,"Hey fellers—need a little snort of mountain liquor, don't you?"
As Helen wrote: "Those were the days. In the land of bright water, land of the mountains, the cliff and the dell; health to their sons, long life to their daughters, and peace to the homes where the mountaineers dwell." 
Helen Hill Norris's Historic Tales of Highlands is available at many places in Highlands, including Shakespeare & Company.
---
---