Taking Care of Mable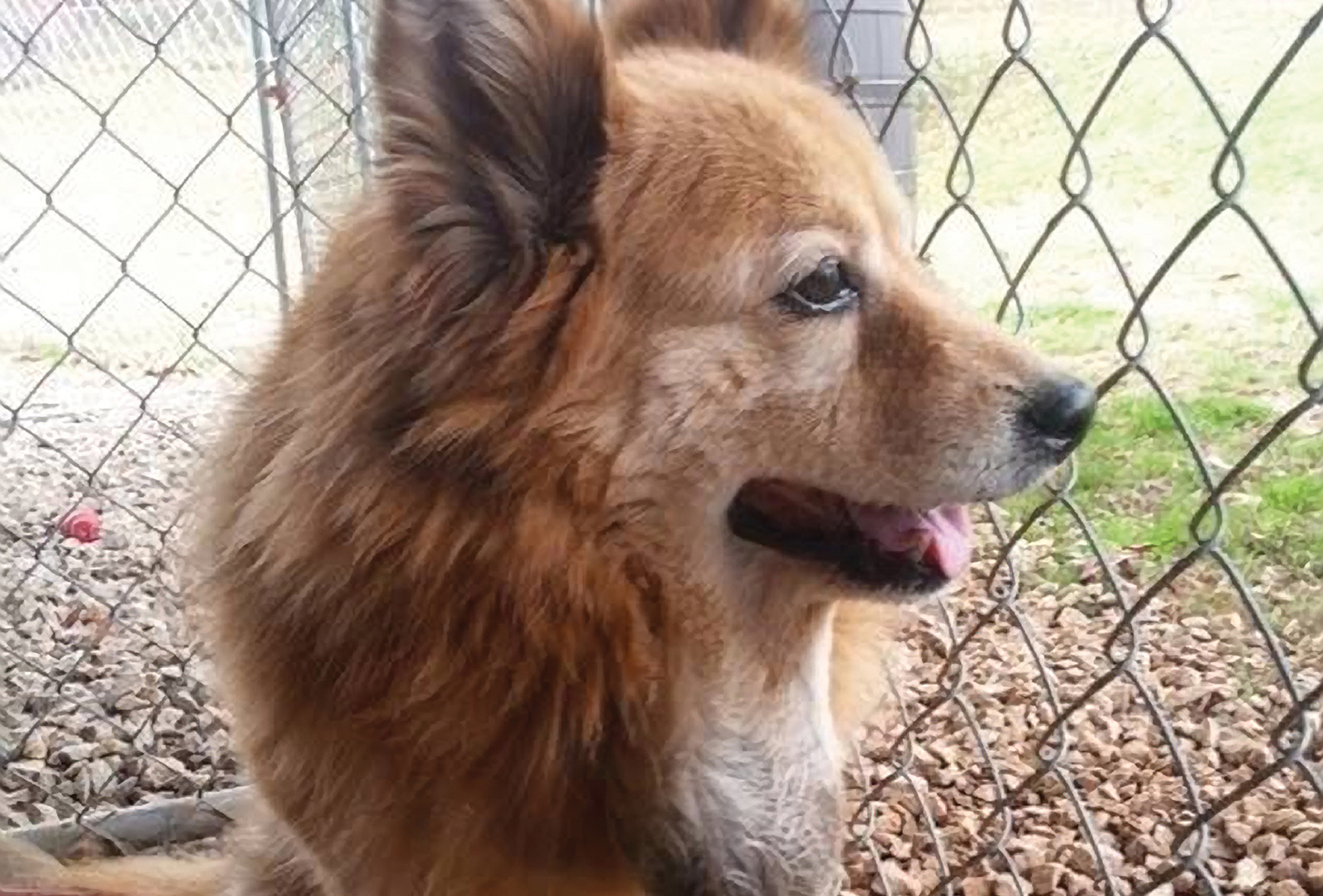 Written By: Donn Gash - Friends for Life Forever Farm | Issue: 2017/07 - July
Having just observed Memorial Day, and preparing to celebrate the Fourth of July, it's natural to reflect upon the sacrifices our men and women in uniform make to preserve our freedom and safety. The commitment they make is one that calls for them to potentially be called away at a moment's notice. This is a challenging circumstance that affects not only the service member, but their immediate family as well. And what is a pet, but a member of the family?
In 2013, Friends For Life was contacted by the wife of a career serviceman, who was being transferred to a base in Belgium. Their problem? The family's 8-year-old Finnish Spitz, Mable, was not going to be able to travel with them. Belgium has strict regulations regarding the entry of pets from outside the country. Mable suffered from mucocele, a condition where the salivary gland ruptures, and the surrounding tissue is filled with saliva. Typically, this will create a fluid-filled sac, which resembles a growth or tumor. This grapefruit-sized sac would prevent Mable from entering Belgium with her family.
Happily, FFL was able to take her in at the Forever Farm. While her family was grateful, their goodbyes were tearful. There was no way of knowing how long the family might be stationed outside the country, and at Mable's age, they might not return in time to see her again. Driving away from the farm, they wondered if those moments with Mable would be their last with her. As one might imagine, it took a bit for Mable to adjust to her new surroundings with new caretakers. Eventually though, she grew to love her new canine friends and the farm staff. In return, the staff loved her, but also wondered, from time to time, if her family would be able to return for her.
After three years at the farm, we received another call from Mable's mom, this time asking if she was still with us, and if so, could she come back home? Her family was back in the U.S., in their old home, and nothing would make them happier than to have her back. The next day they made the trip to Lake Toxaway. This time it was the staff saying goodbye with tears in their eyes, albeit tears of happiness.
When Friends For Life takes on the care of a senior or special needs pet, we are prepared to provide that care for as long as that pet is in our stead. This might be a temporary stay, as was the case with Mable, or for the remainder of their time on this earth. Either way, our commitment is to provide them with the love, comfort, and devotion their people would wish for them.
Friends for Life is a 501(c)(3) nonprofit charitable organization. Donations of funds or goods are tax deductible. We are located at 405 Reid Siding Road, Lake Toxaway. Our mailing address is P.O. Box 340, Sapphire, NC 28774. For information call (828) 508-2460.
---
---