In The Spirit of Christmas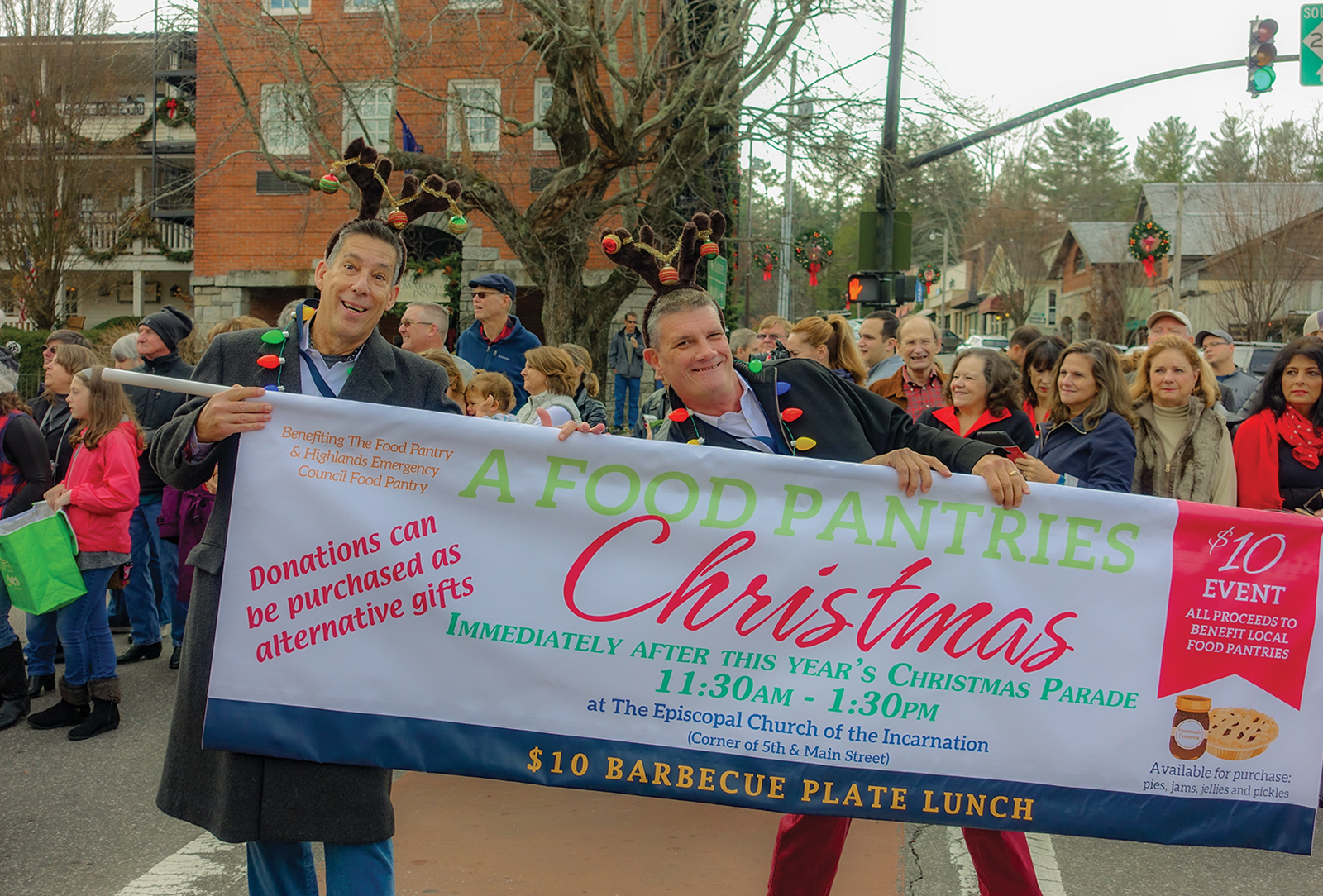 Written By: Luke Osteen | Issue: 2019/12 - December
People Helping People, that's the mission of the Highlands Emergency Council, a non-profit founded in 1985 to serve low income people in the Highlands area.
In addition to their ongoing food assistance program in which they distribute weekly food boxes to qualifying individuals and families, in each November they ensure that every family additionally receives a Thanksgiving box. These boxes, sponsored by an individual donor, include everything a family needs to prepare meals for the entire day, including a hearty breakfast and a traditional Thanksgiving feast. Last year they distributed 50 such boxes.
They also, in conjunction with Highlands First Presbyterian Church, Community Bible Church and August Produce, provide 50 Christmas meal boxes which also include food for all three meals. 50 families received Christmas boxes last year.
The Food Pantry of Highlands also offers balanced nutrition to local individuals and families. Situated in the Faith and Fellowship Center of Highlands United Methodist Church, the Food Pantry is a year-round resource for those who face nutritional hardship. It's supported by local churches and organizations, as well as generous individuals.
Throughout the winter season, the Highlands Emergency Council provides fuel assistance to families who meet the criteria, and sign up during one of their two application periods. Applicants must apply in person, and proof of income is required in order to ensure that they qualify for low income assistance. HEC's Angel Program during the Christmas season is in its 19th year, and provides gifts for children and families who might not otherwise have the resources available to purchase presents. In previous years they have successfully put Giving Trees in local banks. This year many local banks have closed their offices, so First Citizens will be the place to go, and HEC appreciates the willingness of First Citizens and their employees to help make this collection a success. Last year they were able to provide gifts to 40 families and 56 children.
If you can't stop by and pick up a card, please consider giving a monetary gift to HEC which you can designate for this program, or to go toward their general fund. Either way you're helping make someone's holidays a lot more merry and bright.
Highlands Emergency council is located at 71 Poplar Street and is open Monday through Friday from 10:00 A.M. until 2:00 P.M. Their phone number is (828) 526-4357. In addition to monetary donations they also accept donations of household items, linens, furniture and appliances that are in working order.
Saturday, December 7, is the date for the annual Highlands Olde Mountain Christmas Parade. It's also the date for A Food Pantries Christmas, which follows the parade. Plan to take the entire family for some scrumptious barbecue and a heaping platter of Christmas Spirit, to support our local food pantries.
Volunteers will be holding this tasty fundraiser in Jones Hall at the Episcopal Church of the Incarnation from 11:30 A.M. until 1:30 P.M. and all proceeds benefit both the Highlands Emergency Council's food pantry and The Highlands Food Pantry.
Tickets may be purchased at the door or by visiting the Episcopal Church of the Incarnation on Main Street, prior to the event.
Please consider giving the gift of generosity by visiting A Food Pantries Christmas on Saturday, December 7. You'll enjoy a barbecue lunch for $10, with all proceeds benefiting local food banks. You can also purchase pies and a variety of jams, jellies, and pickles that have been donated for this event. It's held from 11:30 A.M. to 1:30 P.M. at the Episcopal Church of the Incarnation on Main Street.
---
---