Highlands Rotary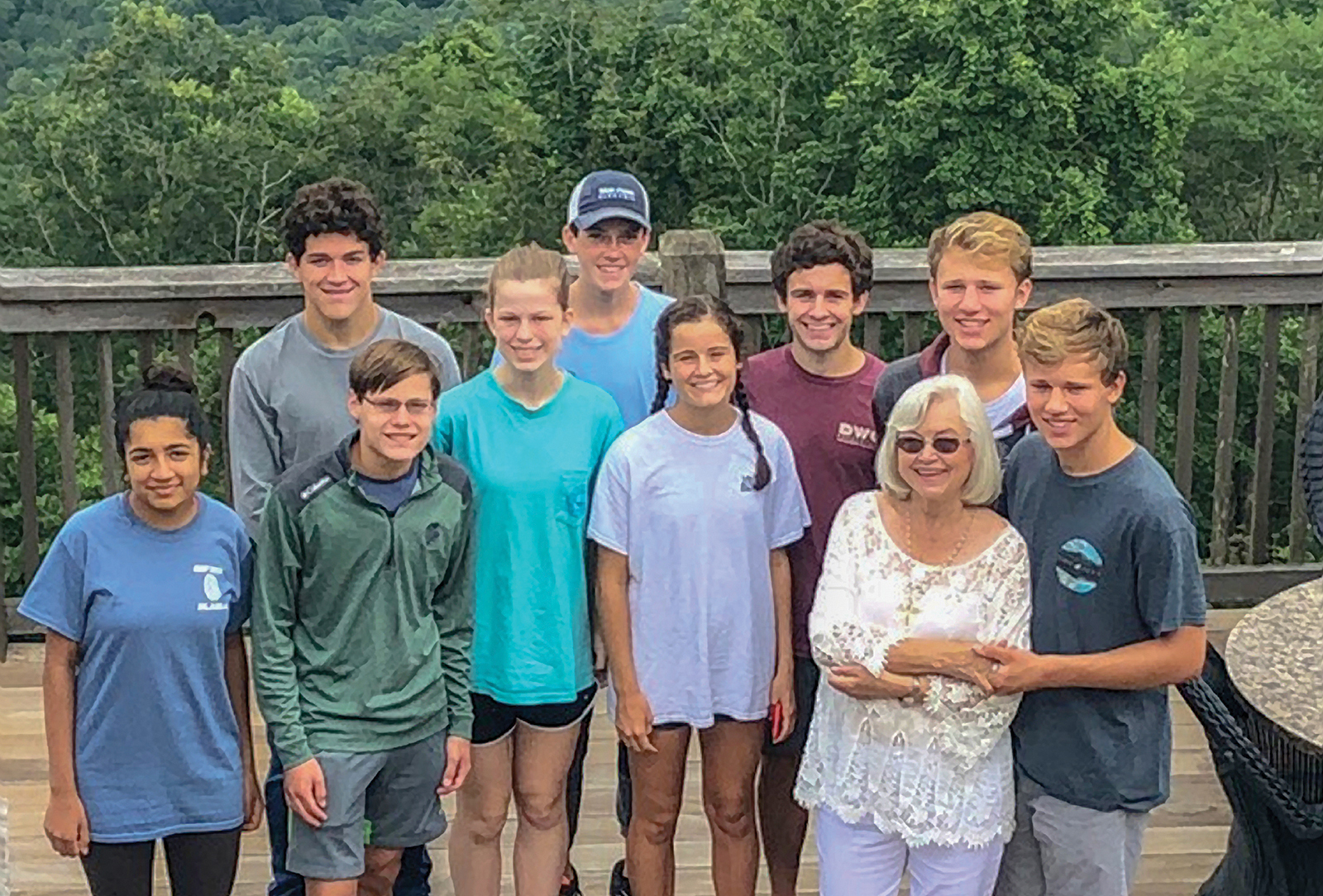 Written By: Jane Jerry | Issue: 2018/10 - October
Rotarian Diane McPhail was filled with pride when she pulled the trigger to start the 2018 Twilight 5K Race sponsored by the Rotary Club of Highlands. A moment earlier she'd been surrounded by nine young runners from the Athens Academy Cross Country Team, including her twin grandsons, Logan and Elliot.
"I remember the day I gave two 'Happy Dollars' at Rotary, in honor of my pregnant daughter, Melissa, having just learned she was having twins," she remembered. "And now look! They are 16 years old and as soon as they heard about the 5K, they not only wanted to run, they wanted to invite their Athens teammates."
"Diane became deeply involved with the race this year, when we decided to make the Counseling and Psychotherapy Center the primary recipient of our funds," Race Chairman Derek Taylor said.
With funding generated by the Twilight 5K, the center will be able to increase its services for children and teens with the addition of two new qualified counselors, with focus on work with youth and children, Tracey Stribling and Melanie Norman. Both have experience in this area and look forward to creating classes and workshops on a variety of topics including substance abuse prevention, healthy relationships, communications skills, and dealing with everyday stresses adolescents encounter.
This year, 314 runners competed in the race, which raised $25,000 for the Counseling and Psychotherapy Center, where McPhail is a board member.
"Our Board raises funds to provide fee supplements for our therapists so that services are available on a sliding scale fee to all who need them," McPhail said. "We are proud that we now provide counseling for individuals, families, children, teenagers, couples and elders. In fact, we are the only organization in our area with a counselor – Anne Koenig –
---
---