Helping Hands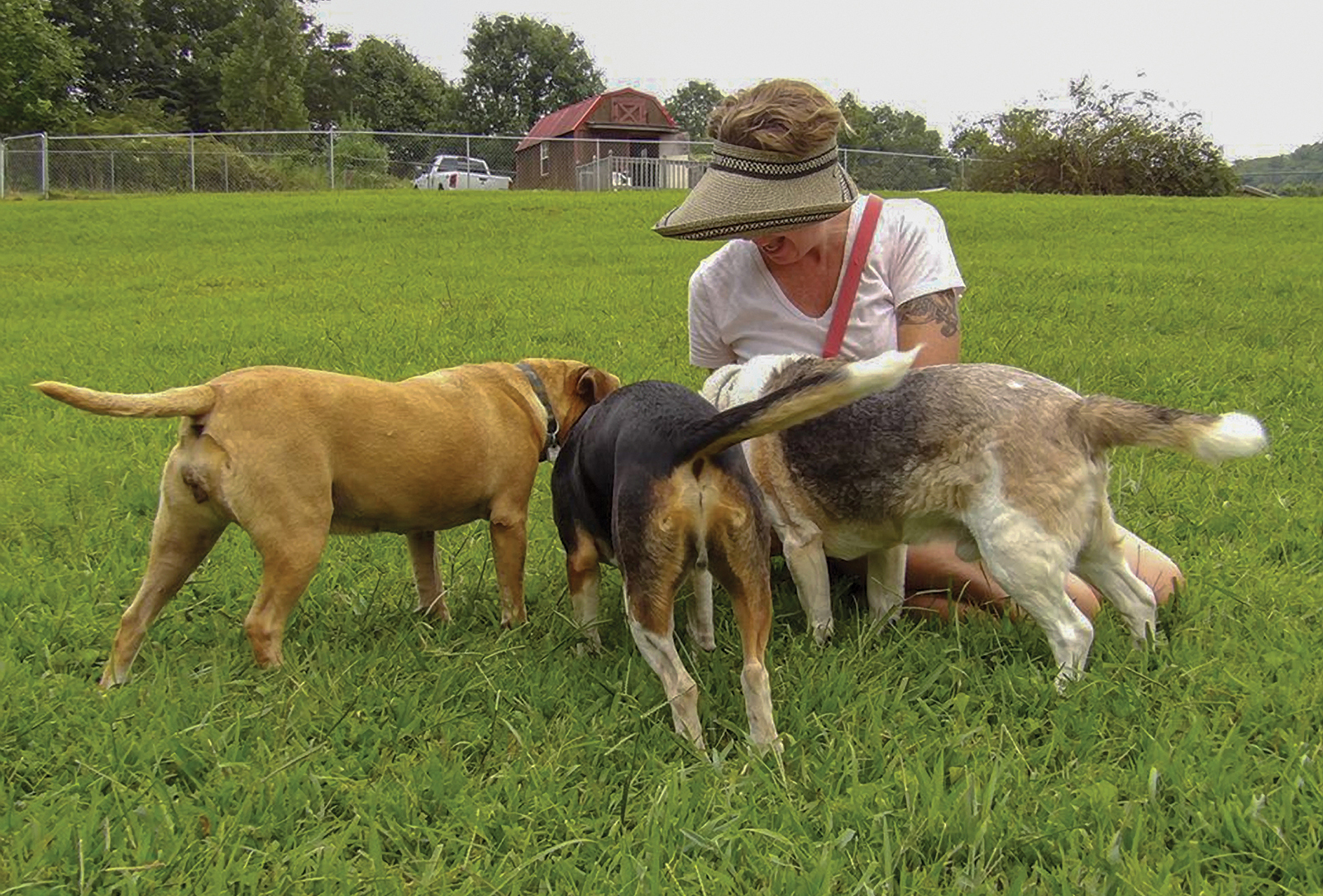 Written By: Donn Gash - Friends for Life Forever Farm | Issue: 2018/10 - October
Volunteers are a key part of most any nonprofit organization, but are especially important to animal
welfare groups.
The volunteers at the Friends For Life Forever Farm are no exception. The Forever Farm has a hardworking, dedicated staff who do a tremendous job taking care of our animal residents' basic care. These duties include cleaning, feeding, and dispensing medications. And while volunteers are certainly allowed to assist with these tasks, we primarily utilize our volunteers for socialization and enrichment.
Outside of basic needs, our residents crave nothing more than positive attention and companionship from humans. Simple tasks like exercising, play, brushing, and petting can make an immeasurable difference. Even the simple act of sharing their space and talking to them can pay huge dividends. A gentle word can be as healing as any medicine.
Certainly, socialization can be of great benefit to anxious or shy animals, and in making them less fearful of new people and places, potentially helping to make them more adoptable. But even the most outgoing, confident pets still benefit from the connection between themselves and humans.
We feel like we've got some of the most dedicated volunteers around. From those who have been helping for years, to those who have been with us a short time, they've continually shown themselves to be a crucial part of what makes the Forever Farm successful.
But what's the benefit to you or anyone interested in volunteering at the farm? For starters, it's good for you. Emotionally, physically, and mentally. It's actually scientifically proven that spending time with pets helps to lower your blood pressure and stress levels. It's also incredibly gratifying. You can see the difference you're making in real time. You see the the joy and love in the eyes of our residents when you show up to volunteer. Volunteering is an amazing way to help, while filling your heart at the same time.
If you're interested in volunteering or in contributing to the mission of Friends for Life, visit our website at friendsforlife.foreverfarm.org or call (828) 508-2460. Our mailing address is 405 Reid Siding Road.
---
---