For This We Give Thanks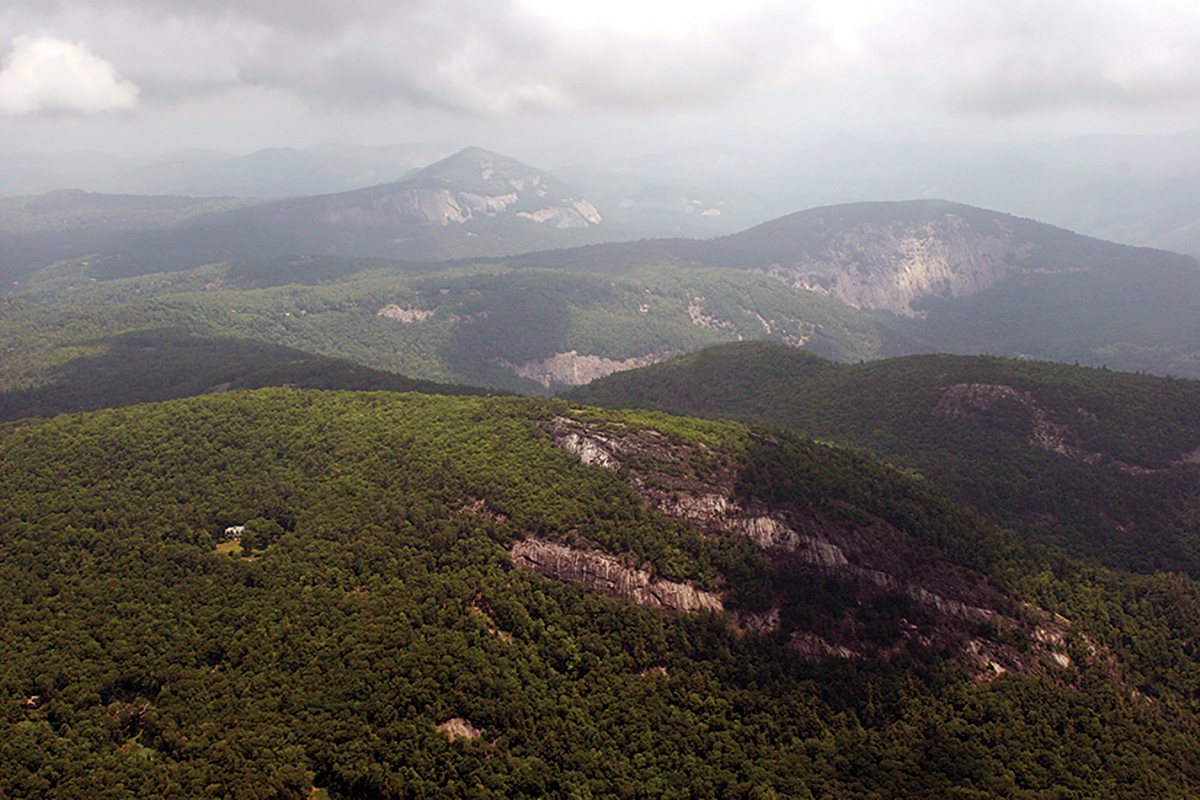 Written By: Julie Schott - Highlands-Cashiers Land Trust | Issue: 2016/11 - November
Highlands-Cashiers Land Trust has been working for over a century to protect valuable land resources for all generations. During this season of Thanksgiving, we asked our staff what they were thankful for. Below is a list of some of our top 15. What are you thankful for?
We are thankful:
• For the Ravenel children who, over 100 years ago, donated Ravenel Park, home of Sunset and Sunrise Rocks, one of the most visited greenspaces in Highlands.
• For the 50 land owners who have conserved nearly 2,300 acres and chosen to have HCLT accept their donated conservation easements.
• For all those that pick up trash on Land Trust properties, providing us with some of the cleanest trails and places in the mountains.
• For the amazing and dedicated staff and board members that make the Land Trust such a great place to work. (That one's from Gary, the boss! We all feel the same way.)
• To still have living old growth hemlocks on some HCLT properties, including the mighty Cheoah, the world's largest living hemlock.
• For so many great hiking and viewing opportunities on and around the Plateau.
• To live in and conserve such a biodiverse area. Many of our conserved properties protect habitat for rare and endangered plants and animals.
• For the northern climate in a southern state.
• For the robust pool of talent we are able to draw from who present at our free Village Nature Series programs, teaching us about everything from elk to foraging.
• For the many organizations and businesses who partner with us.
• For clean and healthy headwater streams. Many of our conserved properties protect the quality of the water you drink.
• For grantors and members whose support has made our Kids in Nature Programs possible, reaching 845 children annually.
• That in 1909 a group of citizens came together to protect the summit of Satulah Mountain for all to enjoy in perpetuity.
• To know that the work we do makes a lasting impact here.
• For people who care enough about the environment to support our organization.
To learn how we are protecting our most treasured places for all generations and to become a member visit hicashlt.org or call (828) 526-1111.
---
---