Wreaths Across America | Highlands NC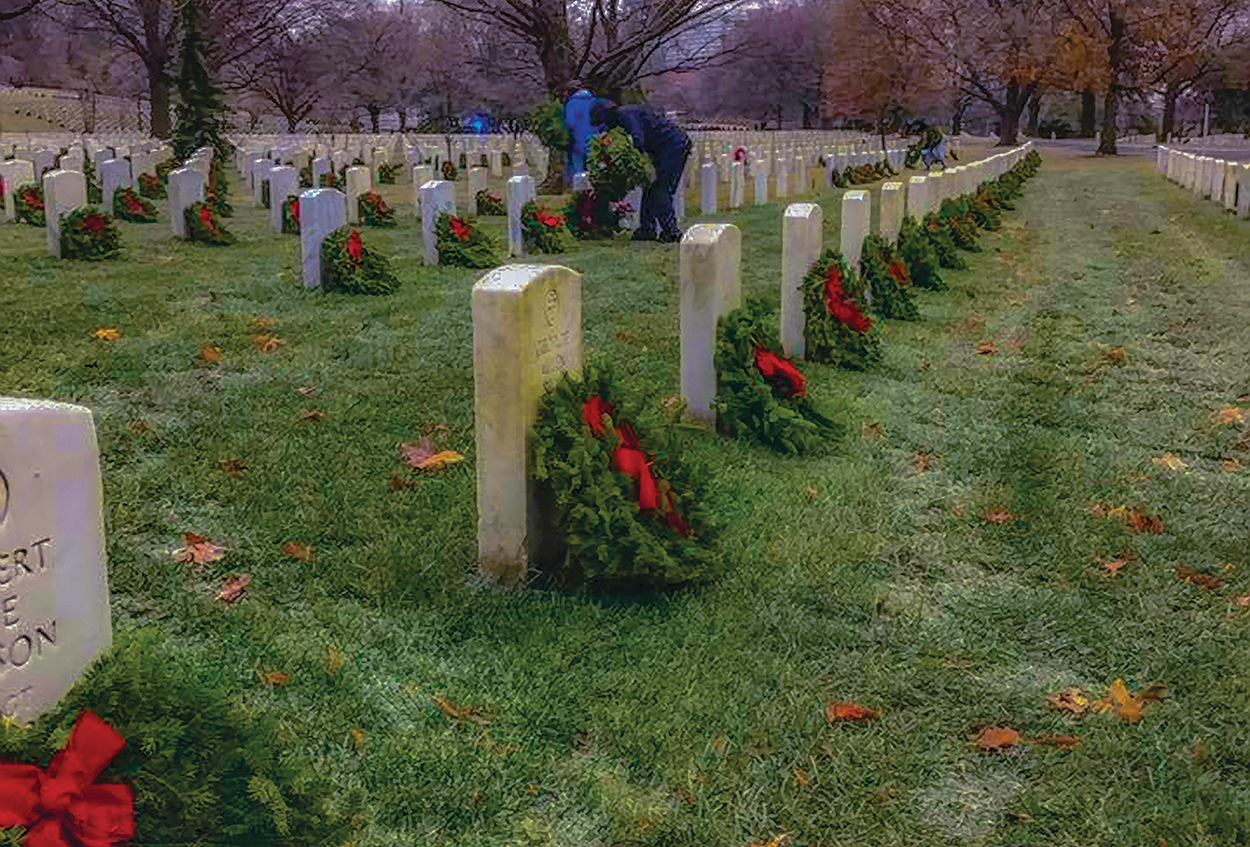 Written By: Deena Bouknight | Issue: 2021/12 – December
Wreaths Across America will commemorate the sacrifices of veterans at noon on Saturday, December 18, at Highlands Memorial Park. For any questions about sponsoring wreaths locally or about the event, please contact Phil Potts at (828) 200-9753 or [email protected]
---
Greenery is a quintessential holiday symbol. And Wreaths Across America captures the feeling of warmth and hospitality that the season brings by honoring the sacrifices of veterans with countless wreaths placed at gravesites. 
A national movement since the early 1990s and an official non-profit 501(c)(3) organization since 2007, Wreaths Across America hits close to home with a ceremony at Highlands Memorial Park at noon on Saturday, December 18. 
The purpose of the event will be to "remember the fallen, honor those who serve, and teach our children the value of freedom. Those are the triple goals at the heart of Wreaths Across America," said Highlands' location coordinator Phil Potts. "It's a way to remember and honor our veterans through the laying of Remembrance Wreaths on the graves of our country's fallen heroes and the act of saying the name of each and every local veteran aloud." 
Anyone can get involved. Individuals and groups can arrange to participate in annual wreath-laying on the second or third Saturday of each December.
Wreaths Across America shares: "Each December on National Wreaths Across America Day, our mission to Remember, Honor, and Teach is carried out by coordinating wreath-laying ceremonies at Arlington National Cemetery, as well as at more than 2,500 additional locations in all 50 states, at sea, and abroad." 
One of the primary goals of Wreaths Across America is to teach younger generations about the importance of honoring veterans who sacrificed to protect those freedoms. 
Besides wreath placement on graves, Wreaths Across America volunteers also conduct programs that honor veterans; one of those programs is the "Thanks a Million" campaign, which distributes cards to veterans as a simple "thank you" for their service. Plus, Wreaths Across America participates in veterans' events throughout the year and has a veteran liaison on staff to work with local veterans organizations. 
The organization encourages people to sponsor a veterans' wreath at a nearby cemetery, volunteer by placing wreaths, or by donating to a local Wreaths Across America sponsorship group.
---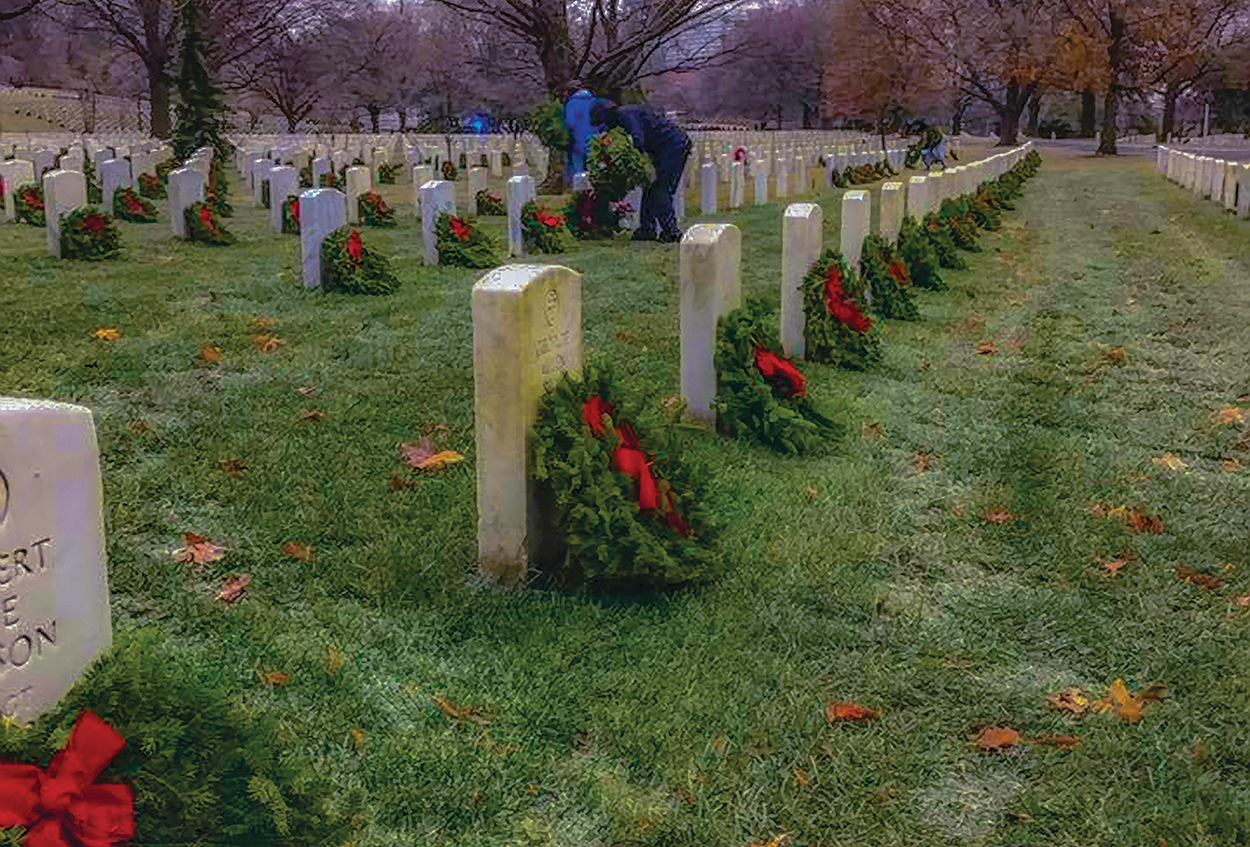 Wreaths Across America | Highlands NC
Wreaths Across America will commemorate the sacrifices of veterans at noon on Saturday, December 18, at Highlands Memorial Park.
---