Winter Sports Debut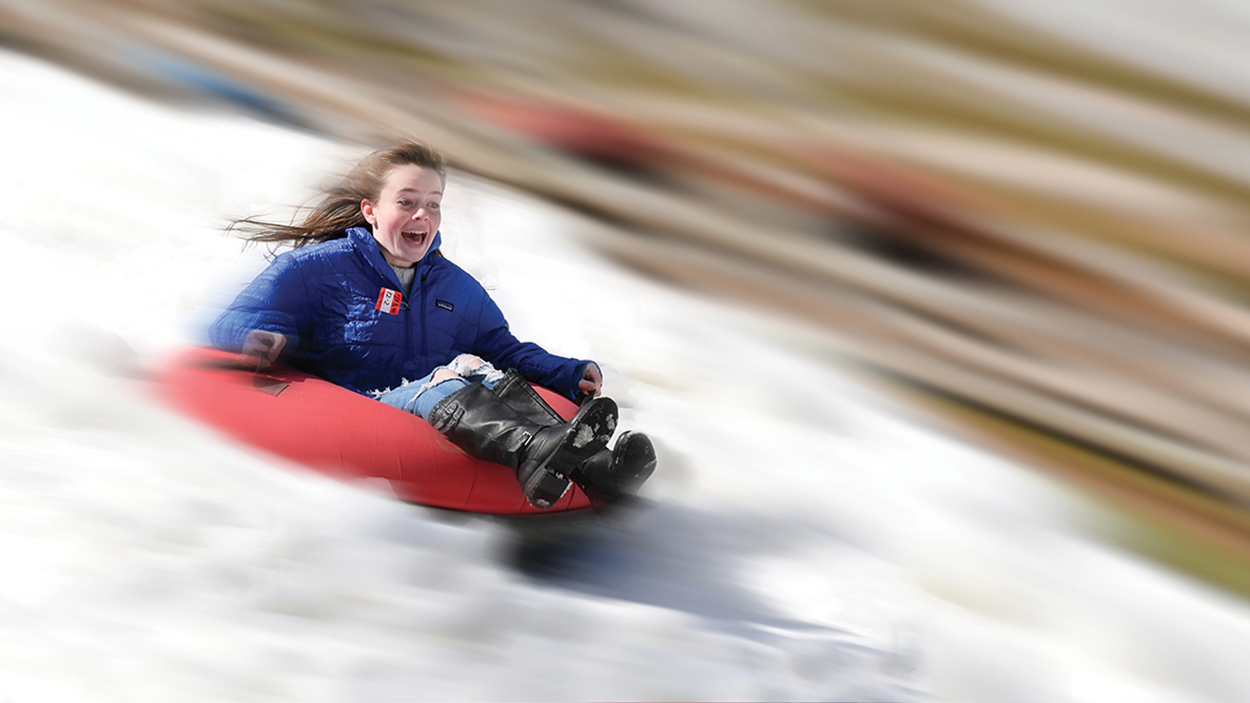 Written By: Marlene Osteen | Issue: 2021/11 – November | Photograph By: Greg Newington
It may be November, but a pair of local attractions are offering a blizzard of fun activities.
---
It won't be long now.  Winter sports will soon debut on the Plateau. 
A long-time winter tradition in Highlands is ice skating at the outdoor rink at Kelsey-Hutchinson Founders Park. 
From November 18 until March 6, or as long as the ice remains solid, skaters can circle the ice and perfect their axels under glowing lights or sparkling sunshine. 
And, on colder nights, spectators can warm themselves by the fireplace at the lower level adjacent to the rink. Located in the middle of town, surrounded by businesses and restaurants, the rink has a hometown feel that makes it the perfect family outing.  
Admission is $5 and includes skate rentals.  Hours are Thursday 1:00 to 8:00 P.M., Friday and Saturday 1:00 to 10:00 P.M., and Sunday 1:00 to 6:00 P.M., with longer hours during the Thanksgiving weekend and Christmas week.  Hot chocolate and coffee are available at $1 per cup. 
The rink offers private parties for groups of up to 25 on Monday and Tuesday evenings if staff is available to man the event. For more information, visit highlandsnc.org.
Heigh-ho, heigh-ho, it's off to some raucous fun in the snow (whether natural or manufactured) at Highlands Outpost at Scaly Mountain.
Recently introduced to the mountain is Mountain Coasting,  a gravitational hybrid of an Alpine Slide and a Roller Coaster, boasting 3,800 feet of thrills through the magnificent Appalachian Mountains.  All the while, riders zip and plunge and glide through trees and around 360-degree curves before the cart disengages, and gravity takes over.  Guests coast in single or double person carts, and, using a set of handbrakes, regulate their own speed – up to 27 mph. 
On November 14, the Outpost will be the first in the nation to offer their rendition of Snow Tubing – it's a "wild, crazy ride," a sporting event that began in the Alps and has its unique rendition in Scaly.  It's sledding without the hike up the hill – ride the magic carpet lift to the top and hop in a tube.
From Thanksgiving weekend until March 1, ice skating enthusiasts can slip on a pair of skates (included in the admission price) and glide across the ice at the Outpost's outdoor rink.
Also at the Outpost is Annie's Café, serving daily lunch and weekend dinners, accompanied by live music. 
For the first time this year, reservations and confirmed tickets are available.  For more details and reservations, visit scalymountain.com or call (828) 526-3737.
---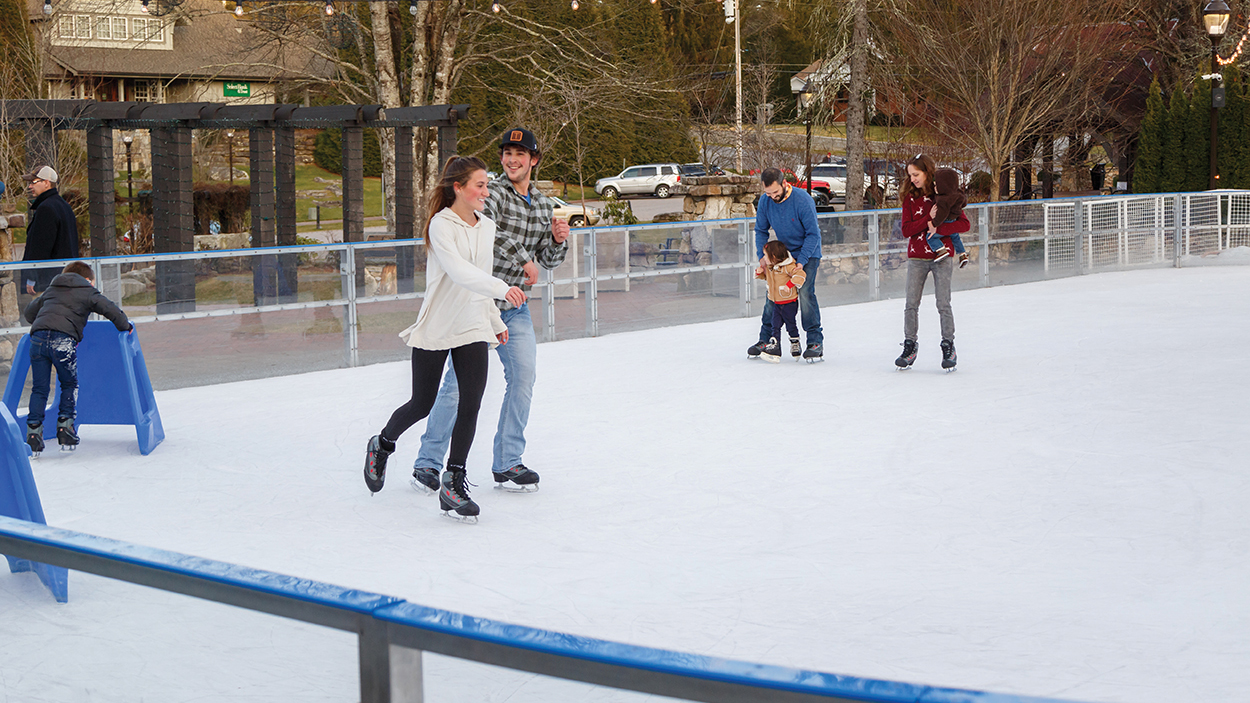 Ice Skating at Kelsey-Hutchinson Founders Park
A long-time winter tradition in Highlands is ice skating at the outdoor rink at Kelsey-Hutchinson Founders Park.
---