Trust in the Music – Bear Shadow Music Festival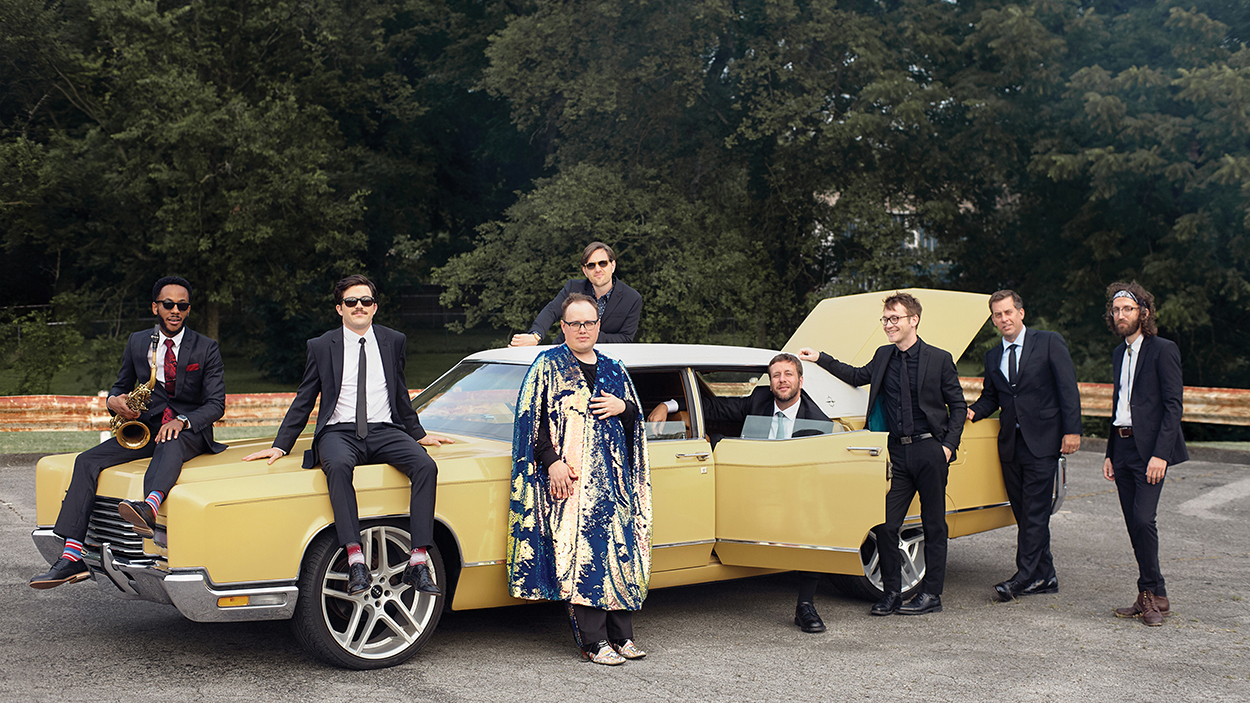 Written By: Marlene Osteen | Issue: 2020/12 - December
Like its panoramic namesake, the Bear Shadow Festival will draw visitors from across the Southeast with its April 2021 debut.
---
Over the past eight months and the evolution of the pandemic crisis, Highlands Festivals Inc. has demonstrated a unique capacity to evolve, pivoting niftily from the scheduled-then-cancelled November 2020 Food & Wine Festival to a focus on Bear Shadow, the music-centric festival set for April 23-25, 2021, so-named for the phenomena of the bear-like shadow that appears behind Whiteside Mountain.
Recently Festival Director Casey Reid announced an inspired alliance with the Highlands-Cashiers Land Trust.  Thus, the weekend will smartly expand its breadth, folding in new events in concert with the Trust.  
And while Bear Shadow's signature attraction will remain the extraordinary roster of performances, the partnership will allow the Festival, as Reid put it, "To weave the beauty of the music with the stunning natural landscapes and landmarks that are unique to Highlands." 
In the planning are exclusive and intimate events like Hike & Mic, a series of collaborative excursions with HCLT that include educational hikes culminating in an intimate musical performance.  
An option to join the Land Trust will be available to festival ticket purchasers and a virtual membership drive is planned prior to the festival in April.  
And HCLT will be invited to host  a premium membership activation drive on site during the festival in the furtherance of donations and education targeted on behalf of Land Conservation.
Started in 1883 with the creation of the Highlands Improvement Association (HIA) the Highlands-Cashiers Land Trust is the oldest land trust in North Carolina and one of the first 20 in the U.S. 
In recognition of escalating development in Jackson County, the HIA, which was originally created to "protect, preserve and promote the natural beauty of Highlands," eventually expanded to include Cashiers.  
On schedule to perform at Bear Mountain Saturday, April 24-25, are world  class musicians Mandolin Orange, known for their heady  mix of bluegrass, gospel, folk, country and pop; Jamestown Revival, whose combination of harmonies merge Southern country, Americana and Western rock music.  Also on schedule are St. Paul & The Broken Bones, famous for their retro-soul sound, the impassioned soul sounds of The War and Treaty; and the bluegrass outfit Love Cannon.  
The Festival hopes to add a Friday,  April 23, show, along with smaller music-focused clinics and events.  A full schedule of events will be released in the coming months.  For more information, visit  highlandsfoodandwine.com.   To learn more about HCLT, please visit  hicashlt.org/about-us.
---
---