The Spirits of The Season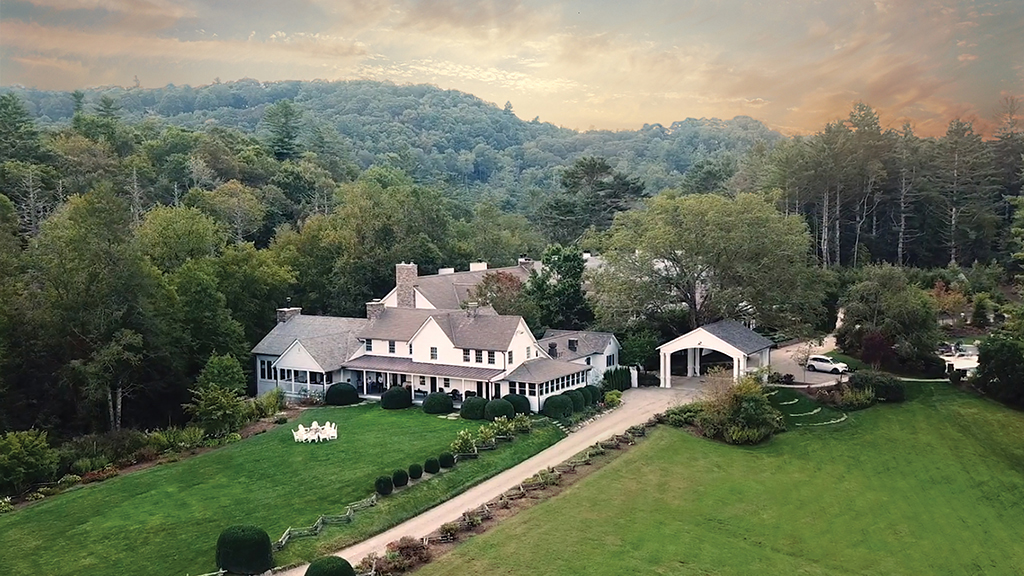 Written By: Marlene Osteen | Issue: 2021/09 – September
Half-Mile Farm by Old Edwards is hosting a full slate of hosted events to get you into the spirit of the season. These hosted events are only open to guests of Half-Mile Farm. For more information or reservations, visit HalfMileFarm.com.
---
Half-Mile Farm by Old Edwards will host a Bourbon Sipping by Gary Crunkleton, September 8-10. 
Crunkleton is the owner of The Crunkleton, a pair of storied bars in Chapel Hill and Charlotte where Signature cocktails and an unrivaled collection of curated spirits are served with style and finesse and are accompanied by as much of a story as you care to hear. 
"We aim to be mentioned in the same breath as the finest cocktail bars in the world, but with a honed approach to hospitality that is distinctly Southern," says Crunkleton. 
He'll be bringing that bravado and deep knowledge to the Social Hour Wednesday and Thursday evenings from 5:00 to 6:00 P.M. with craft beverages available from the J. Henry Farmhouse Tavern bar, along with complimentary hors d'oeuvres and live music.
The September 10-12 Hosted Weekend with Blair Hobbs and John T. Edge at Half-Mile Farm by Old Edwards promises to reveal the inner workings of two extraordinarily gifted people. 
Both are wed to their passion for expression; hers manifested on canvas and in poetry and his articulated in print as an author, editor, columnist, and Director of the Southern Foodways Alliance.  
They are also wed to each other. It's telling that their romance had its start at SFA's 1998 inaugural symposium, when Blair stalked her husband-to-be with a plate of pig ear appetizers.  
Hobbs' art is as irreverent as her courtship tactics and equally successful.  
John T's latest book, The Potlikker Papers: A Food History of the Modern South, was named a best book of 2017 by NPR, Publisher's Weekly, and a host of others.
On Friday and Saturday, Blair and John T. will host a social hour from 5:00 to 6:00 P.M. 
 J. Henry Farmhouse Tavern will craft beverages during the hour, and there will be live music and hors d'oeuvres.  
 In further celebration of National Bourbon Heritage Month, Half-Mile Farm guests are in for a real treat on September 15-17, when Tiffanie Barriere will be in the house in conjunction with Russell's Reserve small batch bourbon and rye from Kentucky. 
Barriere will host Social Hours on Wednesday and Thursday evenings and offer a special tasting of Russell's Reserve on Thursday afternoon.
She's the Bartender's Bartender, an influencer and educator who has been awarded with some of the beverage industry's highest honors. 
As an independent bartender she is known for creative and innovative cocktail menus, and connecting culinary and farm culture with spirits. 
As we shade into October and the Glorious Leaf Season, Half-Mile Farm will host Jim Chasteen and Charlie Thompson, founders of American Spirit Whiskey in Atlanta for an October 1-3 weekend of mixology fun.
ASW's hybrid approach to making whiskey combines traditional, Scottish-style double copper pot distillation with innovative, Southern-style grain-in distillation.  This unique process has paid off for the growing Atlanta company, and the whiskey world is taking notice. Since 2018, ASW distillery has been awarded more medals than any other craft distillery at the spirits industry's most prestigious competition, the San Francisco World Spirits Competition.
To learn more, visit HalfMileFarm.com.
---
---