The Game Goes On: Bridge in Highlands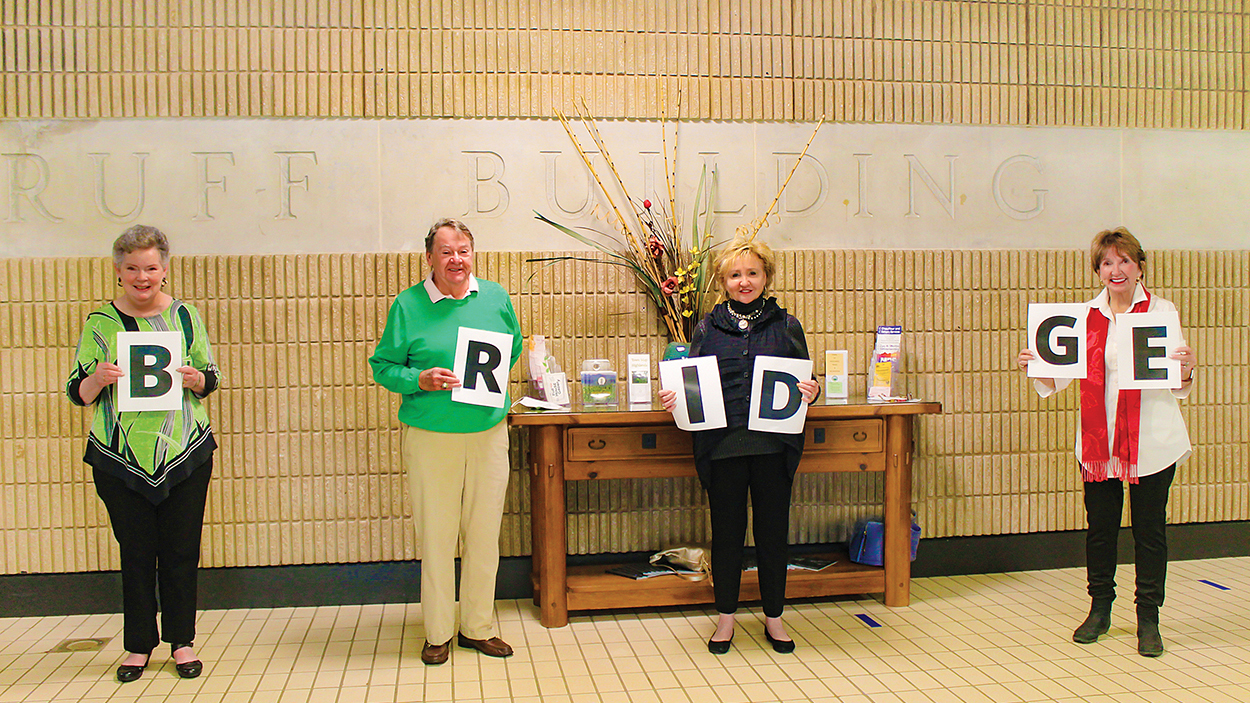 Written By: Deena Bouknight | Issue: 2020/12 - December
Despite a pandemic global in scope, the devoted members of the Highlands Duplicate Bridge Club still manage to get their game on.
---
A decidedly 16th century British game, bridge immigrated to the United States at least by the 1800s, according to the British Bridge Union. 
And it's a game that has been enjoyed by many involved in the Highlands Duplicate Bridge Club, an open-to-the-public opportunity that – prior to the pandemic – met  at the Highlands Recreation Park facility twice weekly all 52 weeks of the year. 
"It is made up of people from all over the Southeastern United States," explained Duplicate Bridge Club President Sandy Barrow. "We have more than 300 members." 
Typically, in May and June, as summer residents return annually, as many as 100 to 125 people are playing at one time.  
"The camaraderie is pretty amazing!" she added. "Everyone has the love of bridge and the competitive spirit that goes with it. Many friendships are forged at the bridge table."
Alas, COVID-19 has altered, but not eliminated, the atmosphere of the Highlands Duplicate Bridge Club. 
"It has changed dramatically the game as we once knew it," said Barrow. "Currently, we are not able to play face-to-face, and bridge players have taken to the internet to play on a site called Bridgebase Online. If you click on this site at any given time, you will find 30,000 or more players from all over the world! While the camaraderie is not the same, the game goes on."
  Players pay to play and since the pandemic the Highlands Duplicate Bridge Club Board of Advisors voted to donate all proceeds, $2,000 to date, from bridge games to charities within the Highlands-Cashiers community.
No matter a pandemic or uncertainty or alternative means of play, "the game of bridge really is a bridge connecting people of varied backgrounds from all age-groups and from different regions of the country," said Barrow. 
Nothing can hamper that fact. And Barrow and the hundreds of others who enjoy bridge look forward to the day when face-to-face play is again a reality.
---
---