Surveyor's Footsteps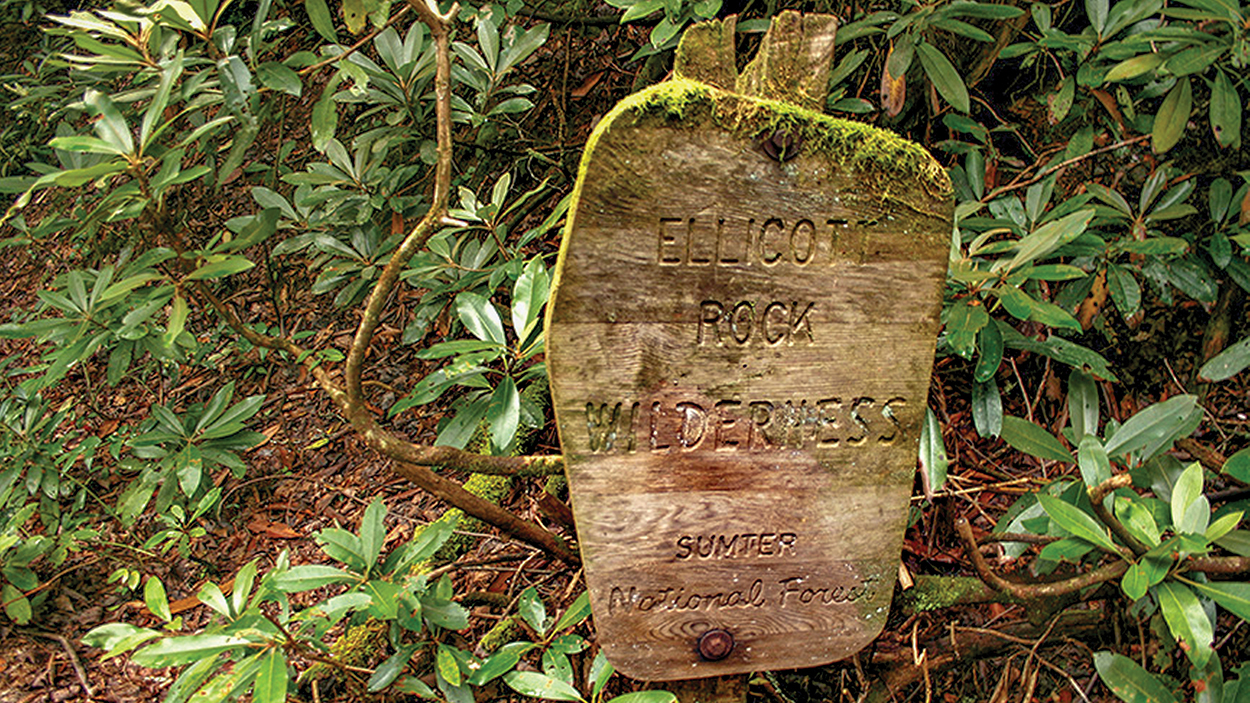 Written By: Mary Jane McCall | Issue: 2021/08 – August
A cartographer's dream, Ellicott's Rock's crucial place in history is explored in detail with a lecture at Cashiers Historical Society's Dowden Pavilion, 1940 Highway 107 South, 11:00 A.M. August 5. For information, call (828) 743-7710.
---
Cashiers Historical Society invites you to join them for their second lecture in their annual Mountain Heritage Lecture Series, on August 5 from 11:00 A.M. until 12:30 P.M. at the Dowden Pavilion on the grounds of the Zachary-Tolbert House.  Admission to each lecture is free but donations are always appreciated.
On August 5, Tom Robertson will speak on his work, Ellicott's Rock: Surveyors' Footsteps on the 35th Parallel.  Tom is President of Cranston Engineering Corp PC in Augusta, but is a passionate historian who has authored over 20 articles on regional history and is a sought after speaker.
Ellicott Rock Wilderness Area is the only wilderness area that straddles three states: Georgia, North Carolina and South Carolina; and spans three national forests: Chattahoochee National Forest in Georgia, Nantahala National Forest in North Carolina, and Sumter National Forest in South Carolina.  
This wild and scenic recreation area is enjoyed by outdoor enthusiasts each year, but a lesser-known fact is that the original surveys of the area resulted in a boundary dispute in 1804 between North Carolina and Georgia that became known as the Walton War, during which Constable John Havner was killed.
Major Andrew Ellicott, a well-respected surveyor, was tasked in 1811 to determine the correct border between North Carolina and Georgia and end the dispute. His task was a long and arduous one in difficult terrain, accessible only by foot.  His calculations out the border approximately 18 miles south of what Georgia claimed at the time. He inscribed the letters N-G on a rock that has subsequently been known as Ellicott's Rock.
The boundary dispute didn't end there, however. So two years later a group of commissioners from North Carolina and South Carolina set out to verify the location of Ellicott's Rock. They found the boundary to be approximately 10 feet north of Ellicott's Rock. They inscribed a second rock in that location which is officially named Commissioner's Rock.  Commissioner's Rock was placed on the National Register of Historic Places on July 24, 1973.
For more information contact the Cashiers Historical Society at (828) 743-7710.
---
---