Remember the Fallen Soldiers at Highlands Memorial Park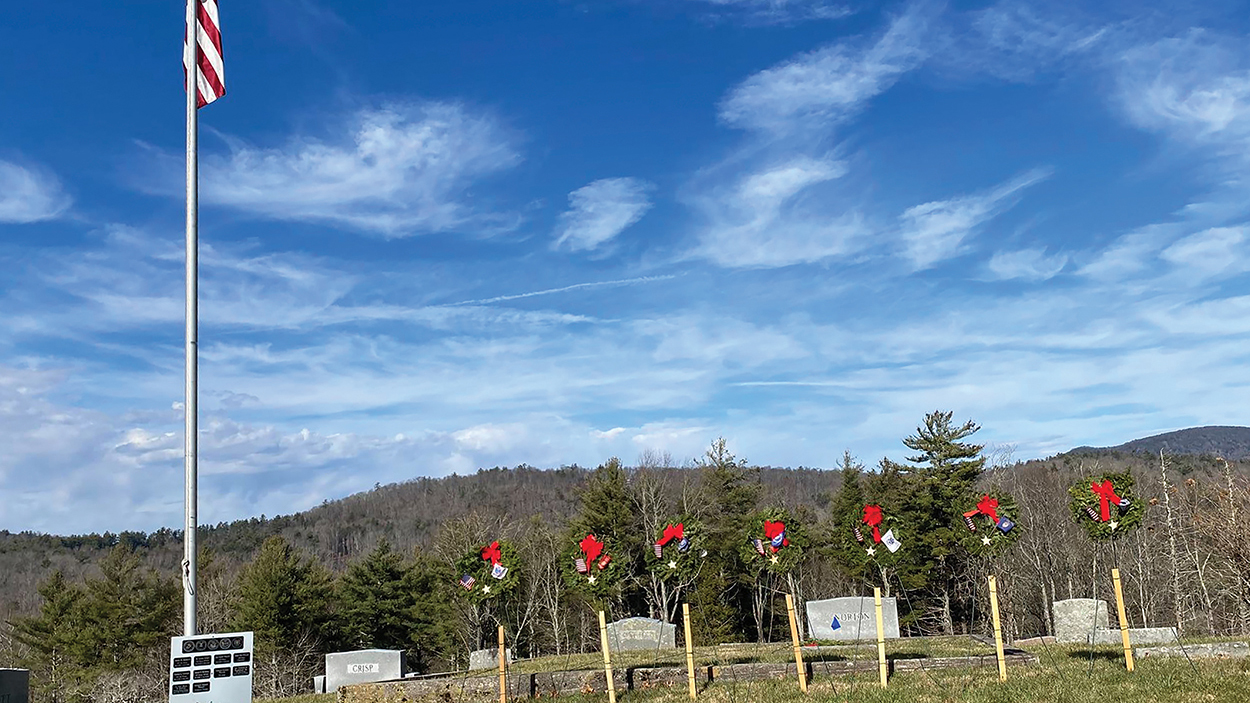 Issue: 2021/11 – November
Wreaths Across America, a national movement to honor the sacrifices of veterans, will find its local expression at a ceremony at Highlands Memorial Park, noon Saturday, December 18. For any questions about sponsoring wreaths or the event, please contact Phil Potts at (828) 200-9753 or [email protected]
---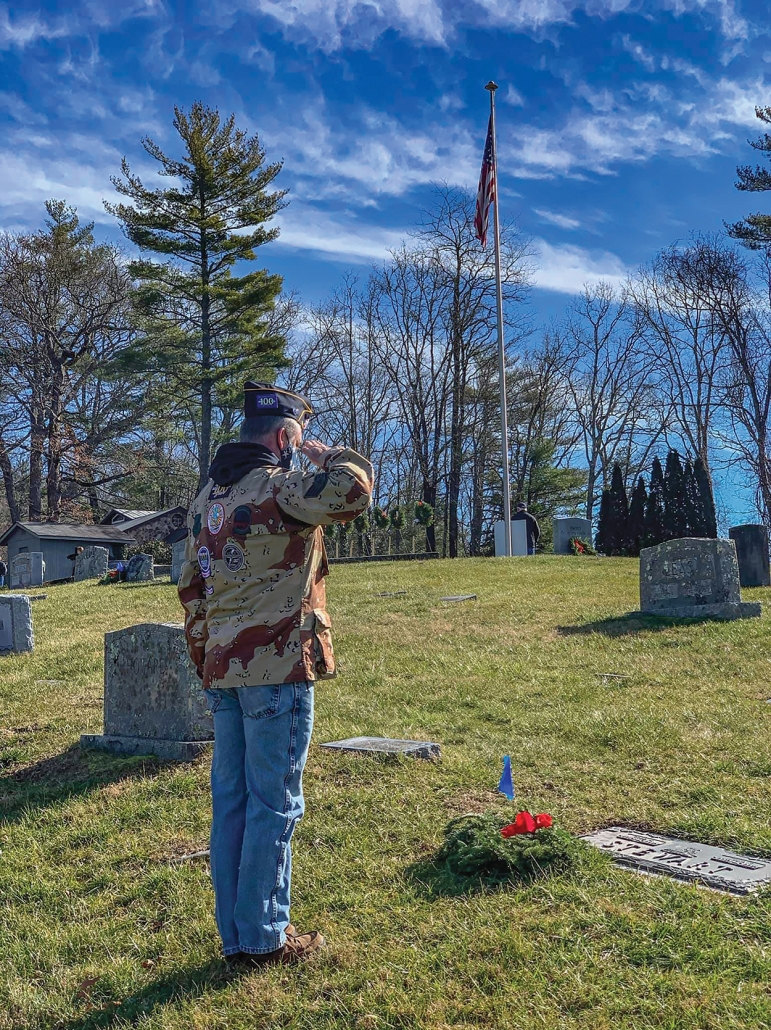 Remember the Fallen, Honor those who Serve, and Teach our children the value of Freedom.
Those are the triple goals at the heart of Wreaths Across America, set for noon Saturday, December 18, at Highlands Memorial Park.
"It's a way to remember and honor our veterans through the laying of Remembrance Wreaths on the graves of our country's fallen heroes and the act of saying the name of each and every local veteran aloud," says Highlands Location Coordinator Phil Potts. 
Wreaths Across America coordinates wreath-laying ceremonies at more than 1,400 locations across the United States, at sea and abroad.  While coordinating wreath-laying ceremonies each December on National Wreaths Across America Day, their mission to remember, honor, and teach is carried out throughout the year. 
To sponsor wreaths locally, sign up to volunteer, or to get information on the event, scan the QR code below with your phone, to get to the local Wreaths across America webpage. 
Or visit facebook.com/WAAHighlandsNC for order forms and updates on the event.
---
---