Mountain Grown Fraser Firs
Written By: Deena Bouknight | Issue: 2021/11 – November
Bear Valley Farm continues to open its fields and its hearth to those passionate about finding the Perfect Christmas Tree. It's located at 231 Bee Tree Road in Glenville; for more information, visit bearvalleyfarm.com.
---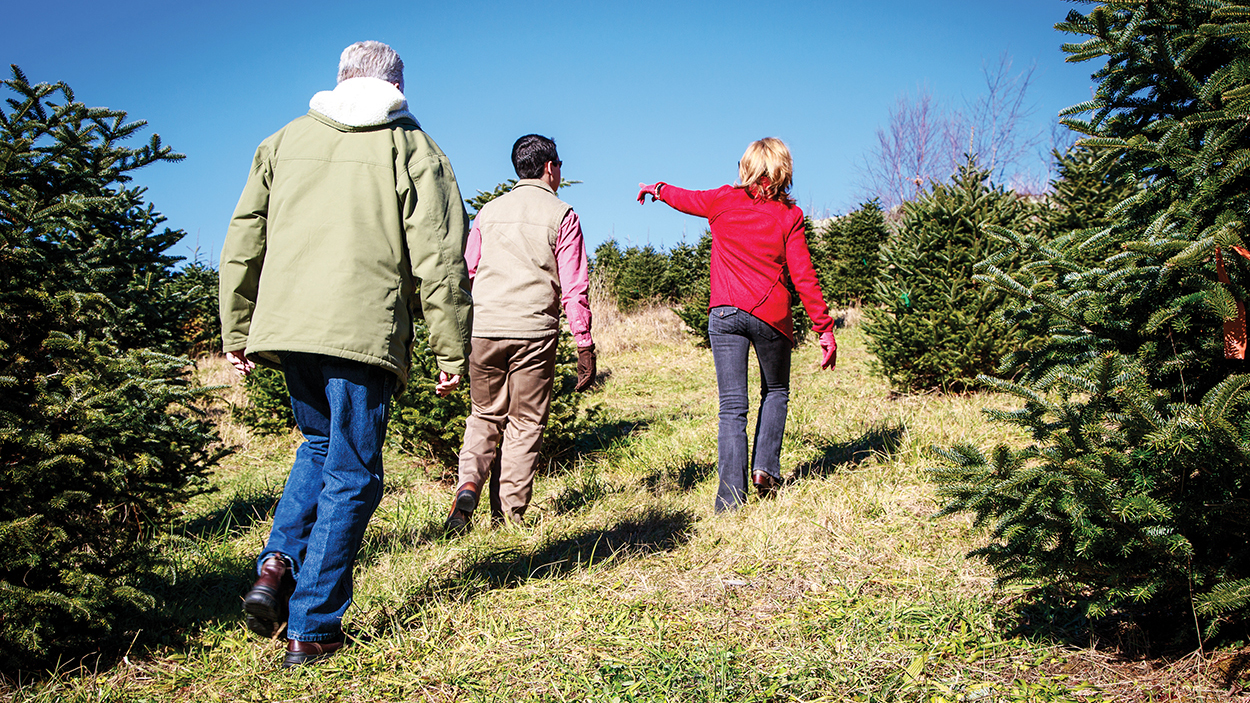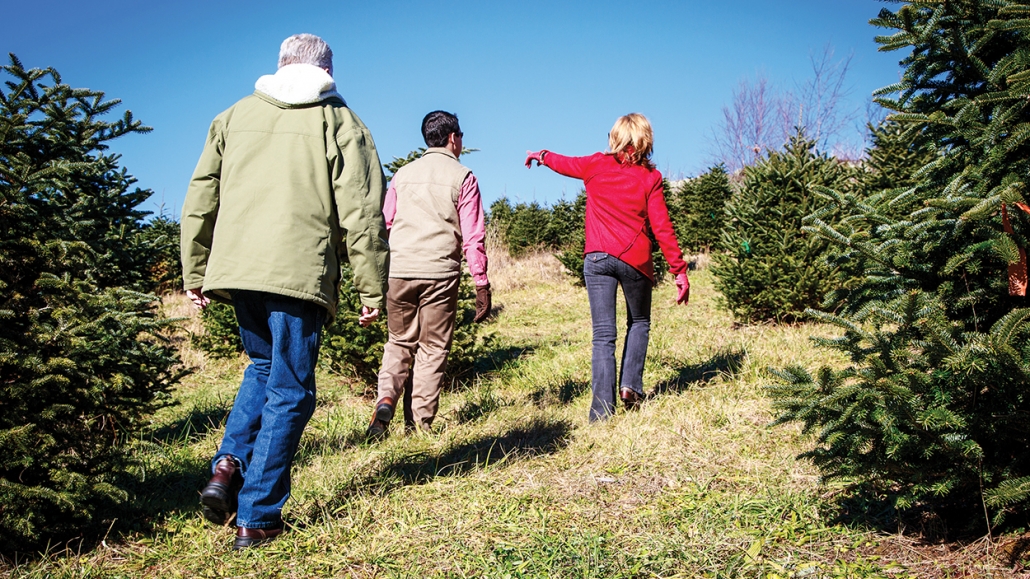 Since 16th century reformer Martin Luther added small candles to an evergreen, the Christmas Tree became an enduring holiday symbol. 
Today, according to Statista, close to 30 million Christmas trees are sold annually in the United States.
In Western North Carolina – where the climate is cold, but not too cold, and the rainfall is significant – Fraser Firs thrive. The quintessential Christmas Tree can be found at not only lots and stores but at their source: tree farms. 
While several area Christmas tree farms have either temporarily or permanently suspended public openings, due to Covid-19, staffing issues, limited selection of trees, etc., Bear Valley Farm is a Christmas Tree farm growing Fraser Firs and still welcoming people during the holiday season.
In fact, Bear Valley Farm continues this year with its old fashioned traditions and hospitality. Located in Glenville, Bear Valley is distinguishable by its old red caboose at 231 Bee Tree Road. 
Owners Steve and Shelly Page and Farm Manager Jerry McAbee encourage the public to stop in and enjoy coffee or hot chocolate and a warm fire any day of the week from November 20 through December 12; and then Friday-Sunday from Dec.17-19. On Christmas Eve, Bear Valley is open by appointment only. Operating hours throughout the holiday season are 10:00 A.M. to 5:00 P.M. 
"We're delighted to assist in choosing the perfect Christmas tree!" said Shelly Page, "But we also have new items at the farm this year: antique John Deere tractors on display, and we acquired two baby mini donkeys, George and Jackson, 4 months old, and two retired mommas, Sophie and Samantha. They are adorable and the kids will love them."
Shelly explained that Bear Valley has "plenty of trees to pick from, and we will continue the tradition of a wagon ride up the mountain to pick your perfect tree this Christmas season. Also new retail items are in our gift shop."
If you'd like to learn more, visit bearvalleyfarm.com.
For more information on where to purchase mountain-grown Fraser Firs, contact the local Extension Center at (828) 349-2049. Plus, anyone interested in learning more about the North Carolina Fraser Fir, can read NC Cooperative Extensions' macon.ces.ncsu.edu/2020/11/theres-nothing-like-a-real-fraser-fir-christmas-tree.
---
---