Lending a Helping Hand to Mother Nature – Panthertown Valley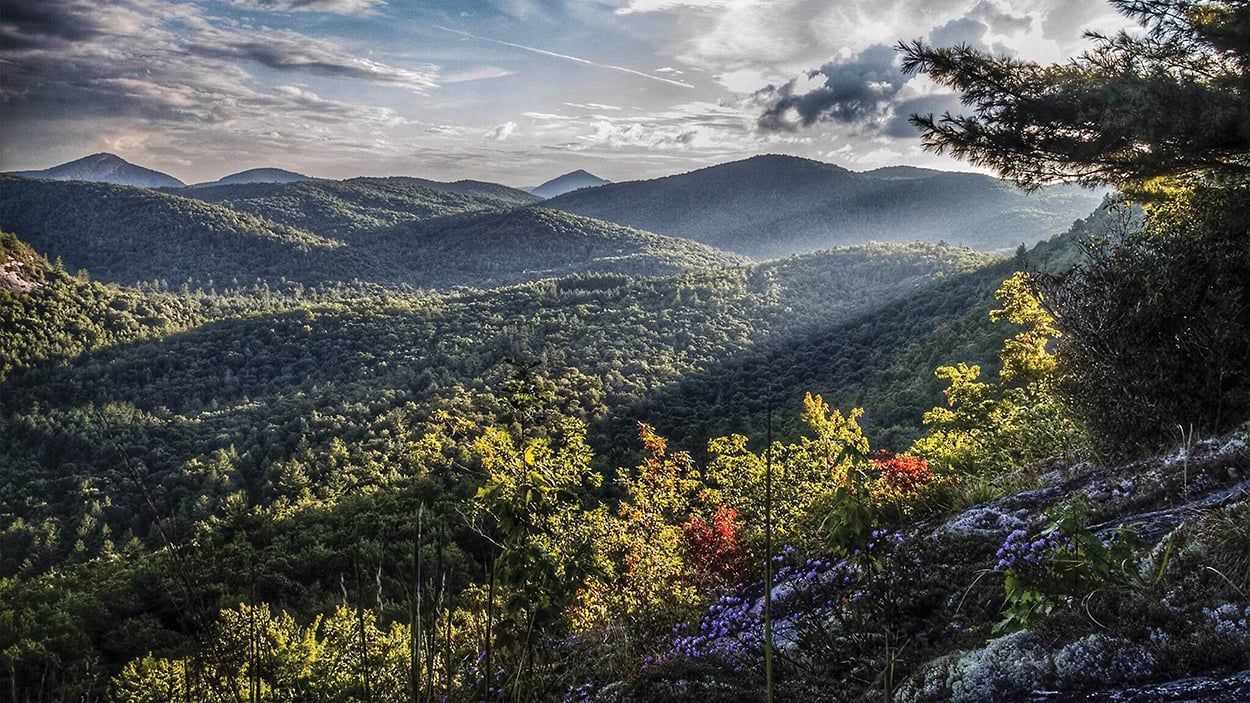 Written By: Deena Bouknight | Issue: 2020/12 - December
Friends of Panthertown are holding a pair of trail-maintenance parties for this pristine jewel in the heart of Nantahala National Forest – December 2 and 12. For information, visit panthertown.org.
---
Panthertown Valley, a protected 6,311-acre backcountry recreation area on Nantahala National Forest in Western North Carolina, features 30 miles of public non-motorized trails. Because of regular use, ongoing TLC is needed to not only make the area enjoyable and accessible, but also to respect natural resources.
Two opportunities are available in December for anyone interested in getting fresh air, participating in a guided tour, learning about conservation work, and actually volunteering with Friends of Panthertown. 
Wednesday, Dec 2, from 9:00 A.M. to 2:00 P.M. is the Panthertown Pruning Party for the Carlton's Way/Green Valley Trail. Saturday, Dec. 12, from 9:00 A.M. to 2:00 P.M. is the Panthertown Valley Trail Work & Hike. 
Besides targeted events such as the pruning party, Friends of Panthertown is a 501(c)(3) non-profit volunteer organization that regularly hosts public trail work days in Panthertown Valley on the third Saturday of each month. 
Friends of Panthertown welcomes any age – anyone with a desire to help out on the trails. No trail experience or special skills are required. The hike is about five miles round-trip on easy-to-moderate trails; all the while there is education about the trail and opportunities to clear, clean, prune, and take care of tread/drain work. Interested volunteers can sign up by email: [email protected]. 
Weather permitting, volunteers meet at the Cold Mountain Gap trailhead at the eastern entrance to Panthertown at the end of Cold Mountain Road in Lake Toxaway. Meeting time for both December activities is at 9:00 A.M. Volunteers will get signed in and acquainted with one another before the work/hike days begins. Volunteers are asked to wear sturdy closed-toe shoes or boots and long pants and to bring water, snacks, and a lunch to enjoy on the trail. All trail maintenance tools and safety gear is provided by Friends of Panthertown staff. In addition, volunteers will participate in a short safety orientation. 
For more information about volunteering, the December activities, and becoming a member of Friends of Panthertown, visit panthertown.org.
---
---