Ice, Ice, Baby | Highlands NC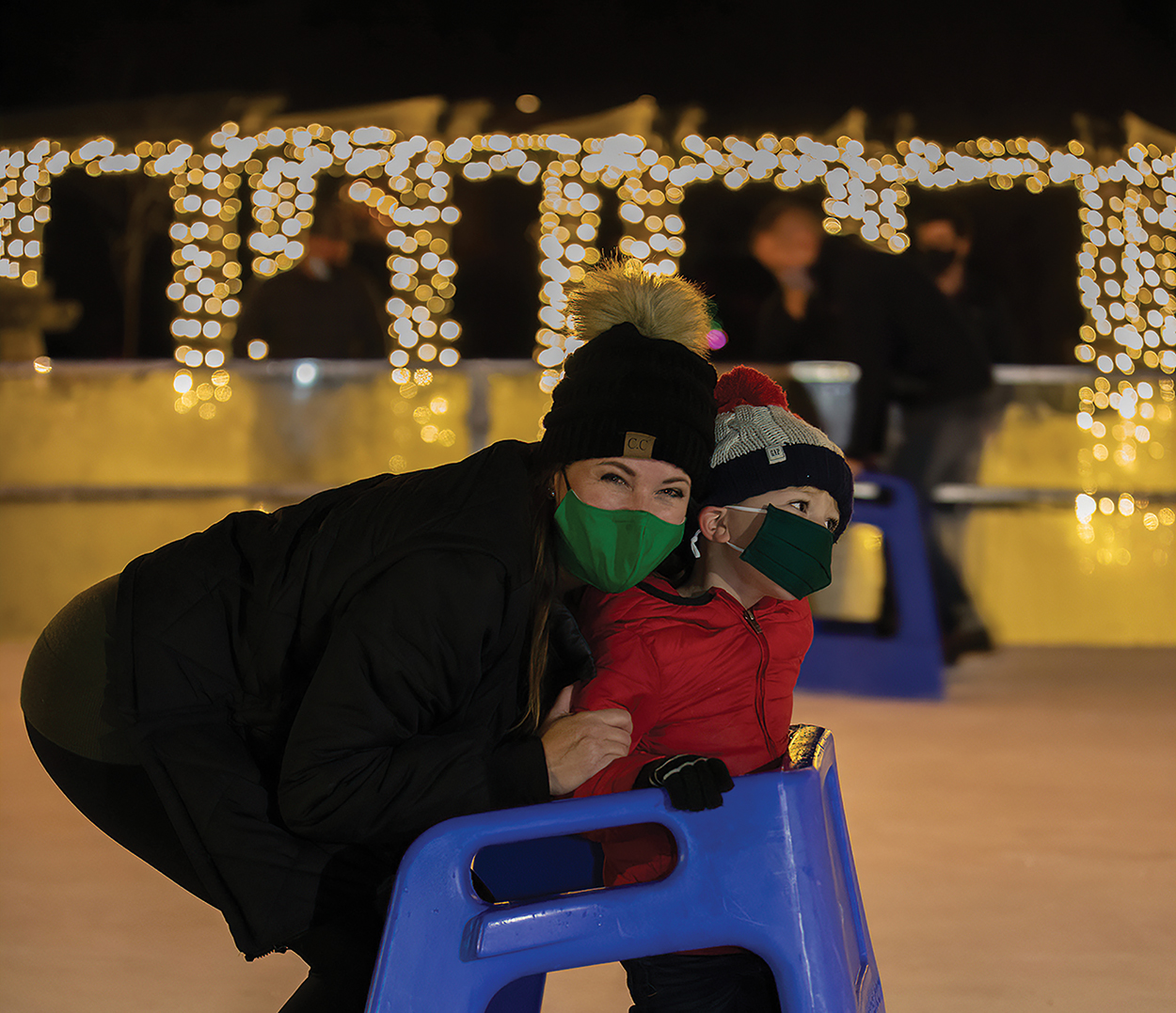 Written By: Marlene Osteen | Issue: 2021/12 – December | Photograph By: Colleen Kerrigan
Highlands Ice Rink is open at Kelsey-Hutchinson Founders Park. (Note to Olympic Hopefuls: The Beijing Winter Olympics debut in two months, so there's still plenty of time to practice.)
---
There's something charming and a little old-fashioned and even romantic about ice skating outside.  And few things say "Winter in Highlands" like ice skating at Kelsey-Hutchinson Founders Park.  
Which explains why when the mercury drops and the ice-skating rink opens at the park, it becomes a frozen playground, a place to join the party and ice skate with fellow winter enthusiasts.  
Operated by the Town of Highlands, the rink serves as a neighborhood gathering spot, attracting residents and tourists alike to explore and experience the park and the town in a new way – on ice skates.  Many consider it a counterpart to hiking which draws enthusiastic participants.   Come here on a cold winter day, and you'll witness a veritable Currier & Ives scene as couples and families with young children twirl and glide across the ice. 
Indoor ice rinks and rural ponds may be fine. Still, there's something particularly magical about skating in the center of town – steps from the town's artfully decorated restaurants and shops, surrounded by hundreds of trees strung with twinkling Christmas lights.  Also lit is the rink – both for extra festivity and to stay open later.  A pop soundtrack provides plenty of rhythm for carving a figure eight or simply smooth gliding. There are benches for onlookers, and hot chocolate and coffee are for sale when a chill sets in.  
Admission to the rink is $5, with or without skates.  Rental skates are available from youth size 8 to adult size 14.  The rink is open now through March 6, or as long as the ice remains solid.  Hours are Thursdays 1:00 until 8:00 P.M., Fridays and Saturdays 1:00 until 10:00 P.M. and Sundays 1:00 until 5:00 P.M. Mondays and Tuesdays are reserved for group bookings and parties, and the rink has special holiday schedules for Christmas.
Adhering to North Carolina pandemic rules and procedures, The Town of Highlands Ice Rink will allow only 30 skaters on the ice at one time, and online reservations are necessary.
Information about parties, times, dates, and other concerns is available by calling Highlands Parks & Recreation Department at (828) 526-3556 or by visiting highlandsnc.org/recreation-ice-rink. 
---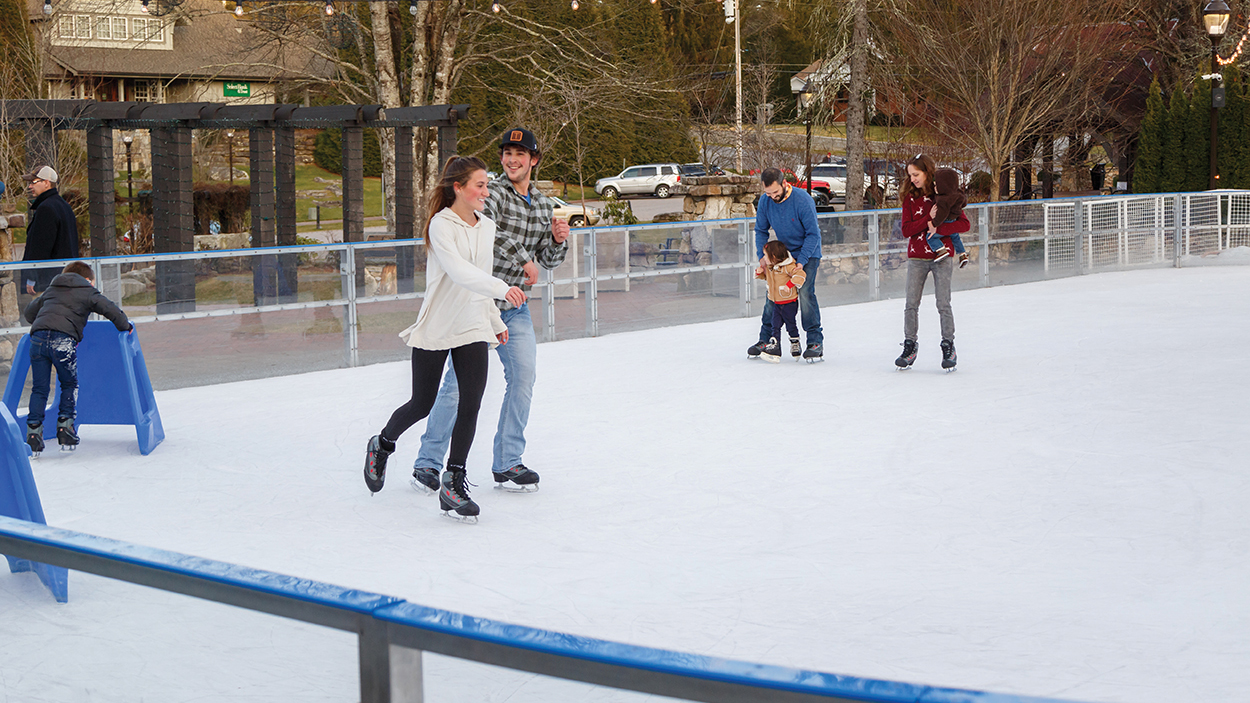 Ice Skating at Kelsey-Hutchinson Founders Park
A long-time winter tradition in Highlands is ice skating at the outdoor rink at Kelsey-Hutchinson Founders Park.
---