Highlands Porchfest
Written By: Luke Osteen | Issue: 2021/07 – July
For the ambitious Highlands Porchfest, set for Sunday, September 19, the entire downtown will serve as the musical venue. For more information, or to help (this'll require a lot of hands), visit highlandsporchfest.com.
---
Buoyed by the success of Bear Shadow, the music festival staged upon a Highlands meadow in April, the Center for Life Enrichment (with support from Visit Highlands NC/The Highlands Chamber of Commerce) is putting together Highlands Porchfest 2021, a one-day family-friendly musical event that'll see musical acts performing across the town. Because of wide community support, these performances are free.
With 16 acts already committed, Highlands Porchfest will be held from 1:00 to 6:00 P.M. Sunday, September 19. Bands, singers, and instrumentalists are participating at no charge to showcase their talents and engage the community (though of course tipping is highly encouraged).
Among the headliners are Wooten Hill Music. Two venturesome female singer-songwriters, Kim Hill and Paulette Wooten, are making the kind of music they want to sing, play and listen to at night while hosting friends at the retreat property they manage in the mountains of North Carolina.  Not bound to a genre, they are a 'living jukebox' singing both covers and originals. Separately, they have both enjoyed success in their music careers – Kim as a Grammy nominated veteran award-winning recording artist and Paulette as an award winning film composer, musician, electronic artist and songwriter.  
Tim Huffman is a Grammy-nominated recording artist that has recorded or performed with Jimmy Buffett, Zac Brown, Brooks & Dunn and members of Kansas, The Allman Brothers, Hall & Oates, Crosby Stills & Nash, and many other artists. As an entrepreneur, he has started, grown and sold several companies from tech start-ups to fast food operations. For the past 20 years, Tim has been a global leader in the data center industry and currently serves as Executive Vice President of Data Center Solutions with CBRE.
"Because Highlands Porchfest will be primarily held downtown, at The PAC and also The Bascom, attendees will be able to walk or bike as they move from location to location, frequenting businesses as they enjoy live music," says Center for Life Enrichment Board Member Karen Hunt, who brought the idea for Highlands Porchfest to the board.
"Beyond monetary donations, CLE is looking for additional musicians and steadfast music loving volunteers to assist us the day of the event.  Please email us at [email protected] or call the CLE office at (828) 526-8811, if you can help," says Lee Garrett, President of Center For Life Enrichment.
---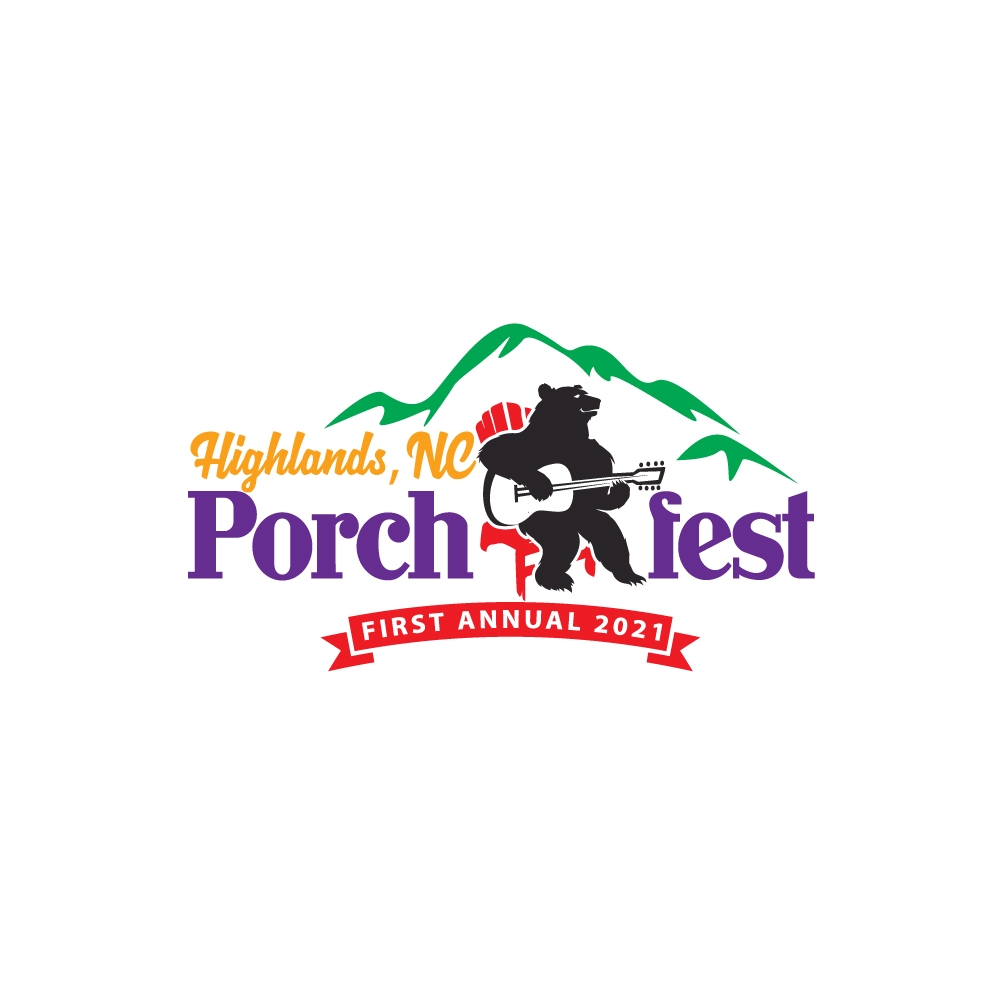 Porchfest Highlands NC
Come on out to enjoy live music, friends, and beautiful Downtown Highlands, NC!!
---