For Every Antique Lover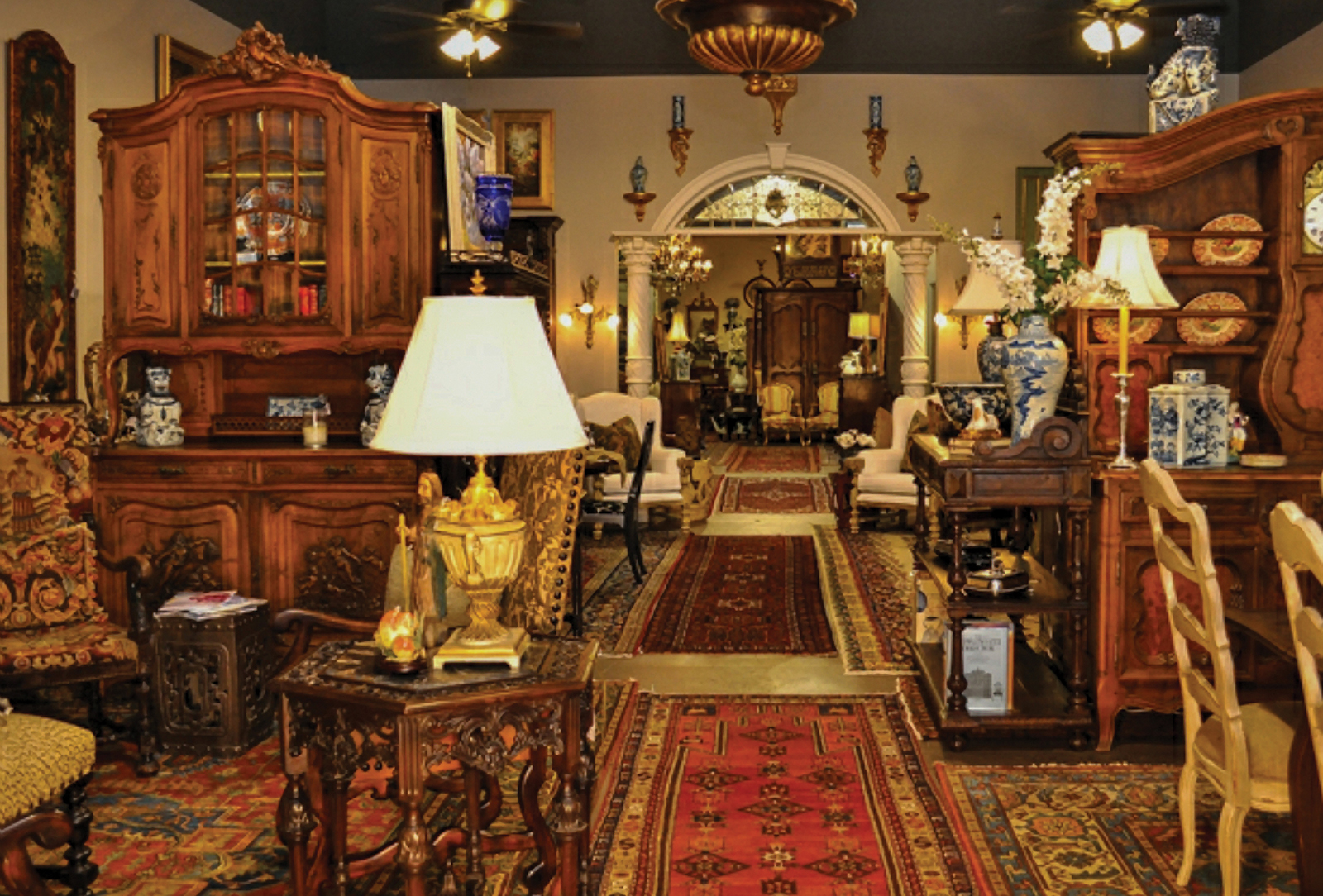 Written By: Mary Jane McCall | Issue: 2017/07 - July
Don't miss the 2017 Cashiers Antique Show and Sale, Thursday, August 31, through Saturday, September 2, from 10:00 A.M. until 5:00 P.M., and again on Sunday, September 3, from 11:00 A.M. until 4:00 P.M. This year's show will be held inside the pavilion at the High Hampton Inn and Country Club.
Admission is $10 and is good for admission to all four days and entitles shoppers to free parking. A portion of this year's proceeds will be donated to the Cashiers Chamber of Commerce.
This show offers something for every antique lover, from the novice to the seasoned collector. You'll find upright and tabletop clocks and music boxes; vintage linens; maps and prints, sterling silver items from flatware, trays and water goblets, to tea sets and coffee services; fine gold and antique jewelry in any form you wish – necklaces, bracelets, rings, earrings or brooches with many styles featuring precious and semi-precious stones; and home accessories including paintings, art glass, china, lighting, and porcelain.
And, of course, there'll be furniture, including traditional styles of American, English, and European furniture. Keeping visitors to the mountains in mind, exhibitors bring antiques that will enhance any style of home. Whether you're hoping to put the finishing touches on your decorating plans or just change it up, come shop this show. A quality antique can be a focal point or enhancement to any room, in any décor.
Be sure to share what you are looking for with each exhibitor, they will be more than happy to help you search for that perfect item you desire to complete your vision for a particular antique. The exhibitors at this show have many years of knowledge, experience, and travel extensively, thus they know what the value of antiques are and are happy to share with you.
Come as you are, on your way to lunch or dinner, before or after hitting the links or taking a hike. This is a family friendly show, children are welcome and there's even a water bowl for your furry, four-legged friends.
---
---