Fishes and Loaves, Cashiers Food Pantry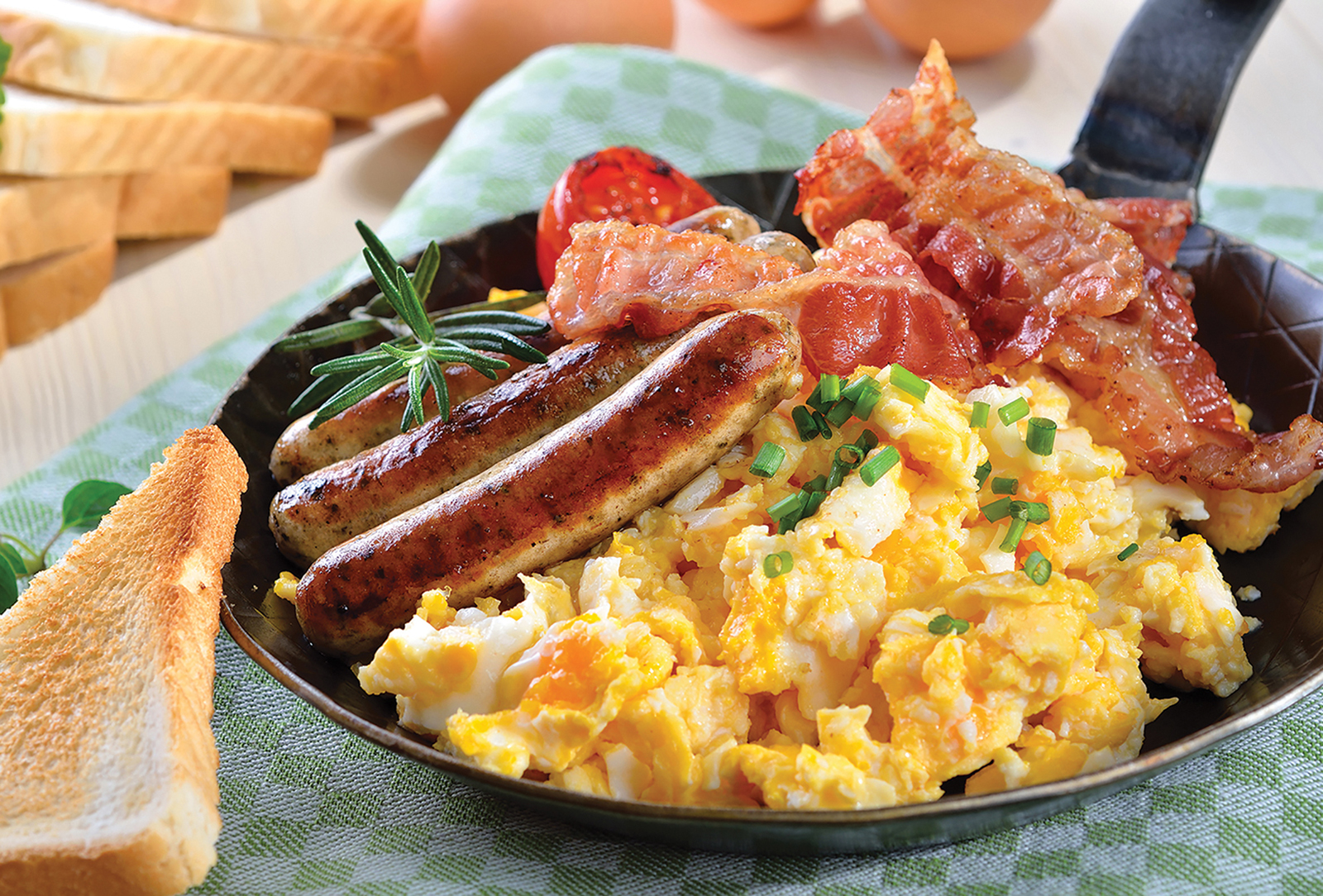 Written By: Mary Jane McCall | Issue: 2018/07 - July
Fishes and Loaves Food Pantry invites everyone out to their 11th Annual Big Ol' Mountain Country Breakfast on Saturday, July 7, from 7:00 A.M. until 11:00 A.M. at the Cashiers Community Center, next to the Fire Station.
The Fourth of July week is filled with many traditions, but one that is unique to the Plateau is this bountiful feast. You'll have energy to spare and calories to burn after enjoying this enormous breakfast of home prepared foods − pancakes, bacon, eggs, sausage (and gravy), fluffy buttermilk biscuits, coffee, juice, milk, and more. This truly is that big ol' mountain breakfast that will get your day started off right.
One-hundred percent of the proceeds go to Fishes and Loaves, Cashiers' emergency food pantry that performs the important work of providing food to families and individuals in need in Jackson County. Founded in 2005 and supported by area churches and volunteers, their commitment to providing food to those who fall below the poverty level is a testament to what a difference caring individuals can make in the community.
Last year, 3,496 boxes of food were distributed to satisfy 2,272 household requests, equating to 7,430 individual requests. Additionally, 403 special boxes of food with turkeys or hams plus all the fixings for a traditional holiday meal, including dessert, were distributed prior to Easter, Thanksgiving, and Christmas.
Open every Monday and Thursday from 4:30 until 6:30 P.M., and staffed by volunteers from area churches, eligible persons may visit and obtain one or more boxes, depending on family size, of staples, such as canned goods, rice, dried beans, peanut butter, and frozen meat. Additionally, other items are available for choosing such as fresh fruits, vegetables, bakery goods, oil, flour, and cereals.
The food comes from several sources: direct purchases from our local Ingles grocery store; local food drives sponsored by organizations, schools, and churches; and MANNA Food Bank, which distributes food via a federal program and via food donated by grocery chains.
Funds raised during this breakfast are crucial for the pantry's ongoing operation, so please make plans now to join them on July 7 for a breakfast that makes a difference.
---
---