Elbow-deep in Finds, Church of the Good Shepherd's Bazaar and Auction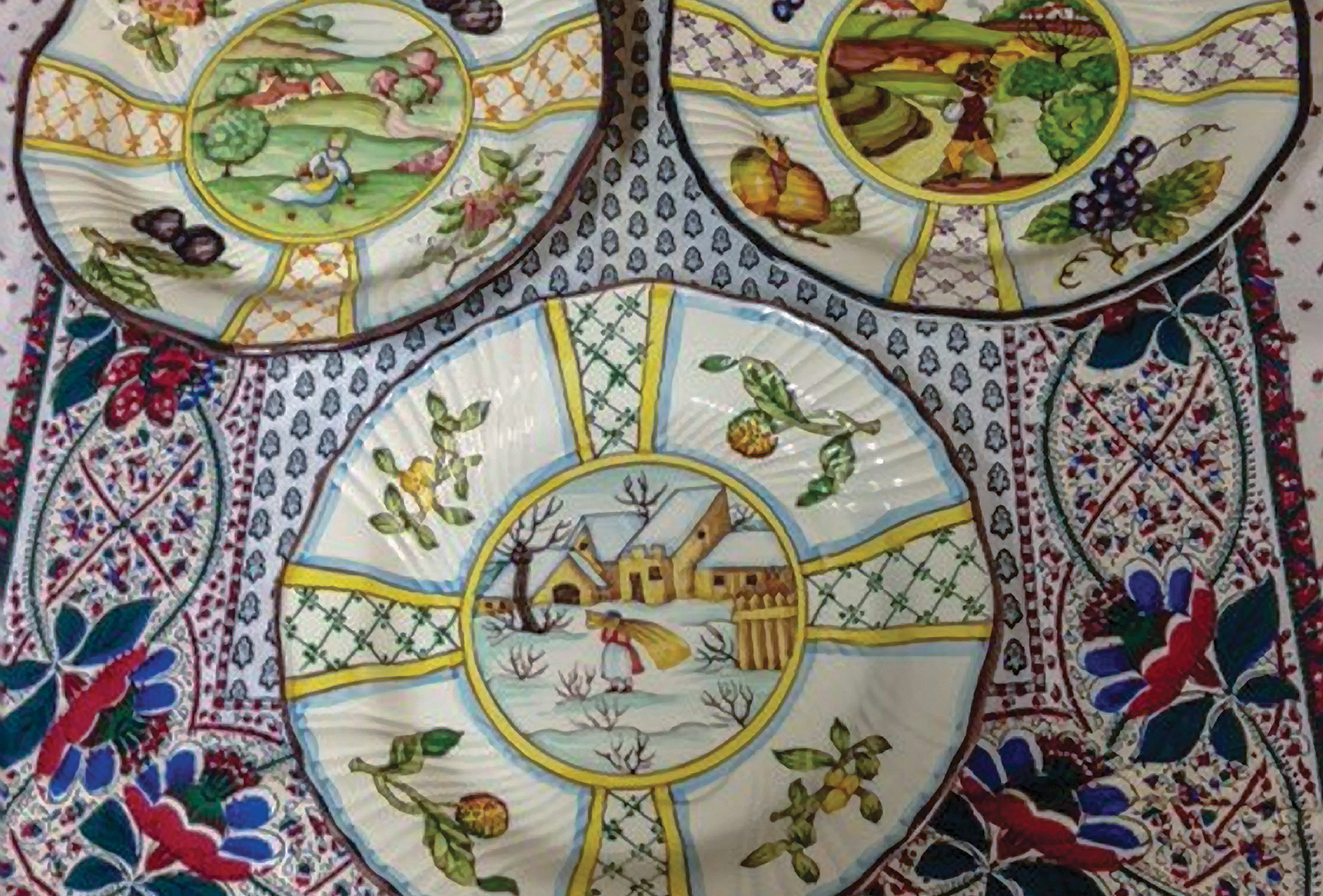 Written By: A.J. Stewart | Issue: 2018/07 - July
My favorite past time is thrift shopping. If I'm not at work, I'm usually elbow deep in a thrift store somewhere.
So, of course, I'm very excited about the Bazaar and Auction hosted by the Church of the Good Shepherd. On Friday and Saturday, July 13 and 14, the church hosts what Bazaar Chair Sharon Stricker calls, "a fun-filled treasure trove of a weekend." The Church has established relationships with more than 30 non-profits in the greater Cashiers area – they are the sole recipients of the profits from the Auction and Bazaar.
The 35th annual event begins at 4:00 P.M. Friday with the church's doors opening for the Silent Auction. With a $10 donation, you can enjoy drinks and hors d'oeuvres while you peruse over 200 carefully-curated items and gift certificates to local restaurants and shops. The Live Auction follows at 6:30 P.M. Fabulous experiences like dinners and getaways will be up for grabs. New this year is a San Francisco retreat at a Ritz Carlton residence and a magnifique Parisian dinner at an extraordinary Cashiers home. A shuttle will be available to additional parking at the Cashiers United Methodist Church.
The bazaar will be open at the Community Center from 9:00 A.M. to 1:00 P.M. on Saturday, but the line begins to form as early as 7:00 A.M. The crew at 'Chez Shepherd' will be cooking breakfast for the early birds and lunch for the afternoon shoppers. In between, the lemonade stand at the children's tent will be quenching everyone's thirst. Within the Bazaar, you'll find antiques, linens, bric-a-brac, sporting goods, Christmas decorations, and much, much more.
When you're done shopping, hop on the shuttle and ride over to the Bazaar Barn, located behind Christ Church of the Valley on Highway 64, just East of the Crossroads. The Furniture Barn has everything you need to furnish your home. Couches, dining chairs, rugs, and artwork are just a few of the treasures you'll find there.
There's something for everyone and every budget.
"We are made by God to be generous, giving, and sharing," says the Rev. Robert Wood. "Our Auction and Bazaar is just one way we actively love our neighbors."
Visit goodshepherdofcashiers.com for more information.
---
---